Should You Swap Your Tub for a Shower?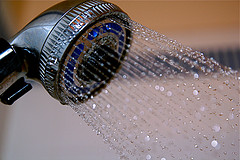 Showers are big bathroom news right now. Up-to-the-minute features such as stone wall tiles, pebble floors, rain showerheads, body sprayers or no-threshold showers are making this often-neglected little room into an exciting décor statement. Decorators recommend imbuing the bathroom with a relaxing spa-like feeling. As part of the process, switching out the traditional tub for a shower-only bathroom is becoming more and more popular. Is this trend right for you and your home?
Your Motivation
If you're itching to throw the tub out with the bathwater, first consider why you want to make the move. You may be motivated plain and simple by the current dilapidated state of your bathtub. However, a worn bath does not necessarily need to be replaced, but instead can be professionally cleaned, refinished or lined. This may extend its life for as much as 16 years. You could also purchase a DIY tub refinishing kit, though these reportedly are not especially satisfactory.
Perhaps you are finding the climb into and out of a bathtub increasingly difficult due to health conditions like arthritis, Parkinson's disease or multiple sclerosis … or just one too many birthdays. Installing a comfortably roomy shower will make it much easier for older homeowners to age in place and for people with limited mobility to tend to daily hygiene. Supportive hand rails and a seat will add to the shower's suitability for your needs. If you have more than one level in your home, ideally such a shower should be set up in a ground floor bathroom so that you do not have to struggle with stairs.
Another reason for making the switch is that you simply love the looks and the comfort of a modern luxury shower, which often includes multiple heads and functions such as a steam mode. Look at the long term picture, though, before you put down your hard-earned money. Is the enjoyment you will get from an opulent shower worth the hefty price tag attached? (Quite a few folks once invested in expensive Jacuzzis that are now used approximately twice a year.) If the answer is "yes" and you have the cash, then go for it.
Advantages for You
Showers have the edge over baths in many ways. A spray will get you cleaner than a soak, and a shower – particularly a streamlined no-threshold Orlando concrete model – is easier to scrub and to repair than a bath. The smaller amount of water used by a shower makes it more eco-friendly, particularly when you have ordered a low-flow, water recycling or mist option. A shower stall takes up less room than a bathtub; in a "bathroom- challenged" home, you can turn the space you save into an extra powder room.
If You Plan to Sell Your Home
When you intend to put your property on the market within the next few years, major decorating decisions should always be looked at in terms of how they'll affect resale value. Real estate brokers have mixed opinions about swapping your tub for a shower, but will generally approve if the prime resale target market in your area is composed of senior citizens and/or you have at least one other tub in your home. Otherwise, you may find yourself looking at an outlay of some two thousand dollars to switch back to a bath prior to posting a "For Sale" sign on your front lawn.
Home sales professionals have a five-year rule when it comes to somewhat quirky remodeling choices. This means that if you are planning to live in the property for at least five more years, you can allow yourself increased leeway in expressing your own personal taste.
Laura Firszt writes for networx.com.
Looking for a Pro? Call us at (866) 441-6648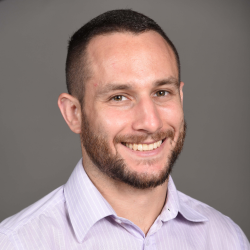 Top Cities Covered by our Plumbers