Septic Pumps & Your Septic System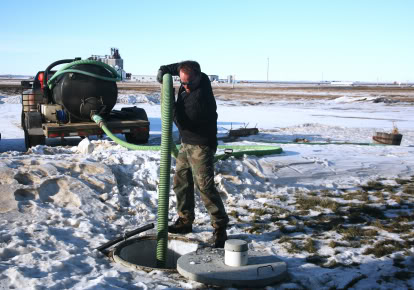 Septic pumping is one of the less glorious aspects of country living, but it's crucial for hygienic reasons. Here you will learn the basics of septic tanks, system maintenance and pricing for septic pumping.
How Your Septic System Works
In general, septic systems are set up to reflect the size of the home and the number of people who might live there. While there are often variables, the average three-bedroom house will usually need to have a 1,500 gallon underground tank to collect solid and liquid waste. Septic tanks rarely have a capacity larger than 2,000 gallons, and are usually made of concrete.
Septic systems are set up to allow liquid waste to seep through the tank and pass down to deeper levels of earth to allow for natural purification. What is left behind is solid waste, and if enough bacteria are present, it will break down and more or less compost over time.
Septic Pumping
Depending on how intensely the septic system is taxed, most systems will need to be opened and pumped out every 3-5 years. However, if you have an ill family member who has to use the bathroom more than average, or you wash a great deal of laundry, for example, the system might need to be pumped more often. "It often depends on the ground as well," points out Buddy Juergens, owner of Pump Grump, in Foxboro, MA.
Septic pumping must be done professionally due to numerous laws classifying human waste as a hazardous material. Indicators that your septic system may need pumping include slow drains (never use chemical drain openers), dark-colored water on the surface of your drain field, or an odor of sewage around the house.
Cost
The cost for pumping a 1,500-gallon septic tank averages $265 to $295. The waste is pumped out of your tank by what is essentially a large vacuum hose that sucks the waste into a tank on a truck. The collected waste must then be taken to a waste treatment plant for processing. Make sure when pricing that the cost includes the disposal fee.
If you are looking for a reputable septic pump service, Henrietta Kocot, of Greg's Septic Tank Cleaning Service, of South Deerfield, MA suggests checking with your local board of health first. "Also, word of mouth can be a good indicator," she mentions, adding that it's important to be familiar with your system so that "they don't lie to you and tell you things like you have a 1,500-gallon tank when it's only a 1,000-gallon tank."
Maintenance
The average septic system, if well maintained, can last anywhere from 15 to 25 years or longer. It is well worth the effort and expense of calling for septic pump service and proper maintenance, since the cost to replace a failed system can be upwards of $10,000.
Both Juergens and Kocot warn that the worst thing you can put into your system is grease. They also agree that products that claim to be "safe for septic systems" generally are not, and will likely cause costly clogs in your system's filters or other damage.
"The cleaner the house, the worse the tank," states Kocot, who explains that pouring bleach and other cleaning products down the drain kills the bacteria you need to make your septic system work. You also cannot have a garbage disposal if you have a septic system, as garbage would also cause clogs or damage.
With proper maintenance and understanding of your septic system, your household should function properly for years to come.
Updated July 3, 2018.
Looking for a Pro? Call us at (866) 441-6648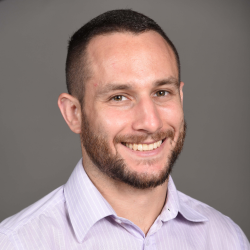 Top Cities Covered by our Plumbers