San Francisco's Greenest Buildings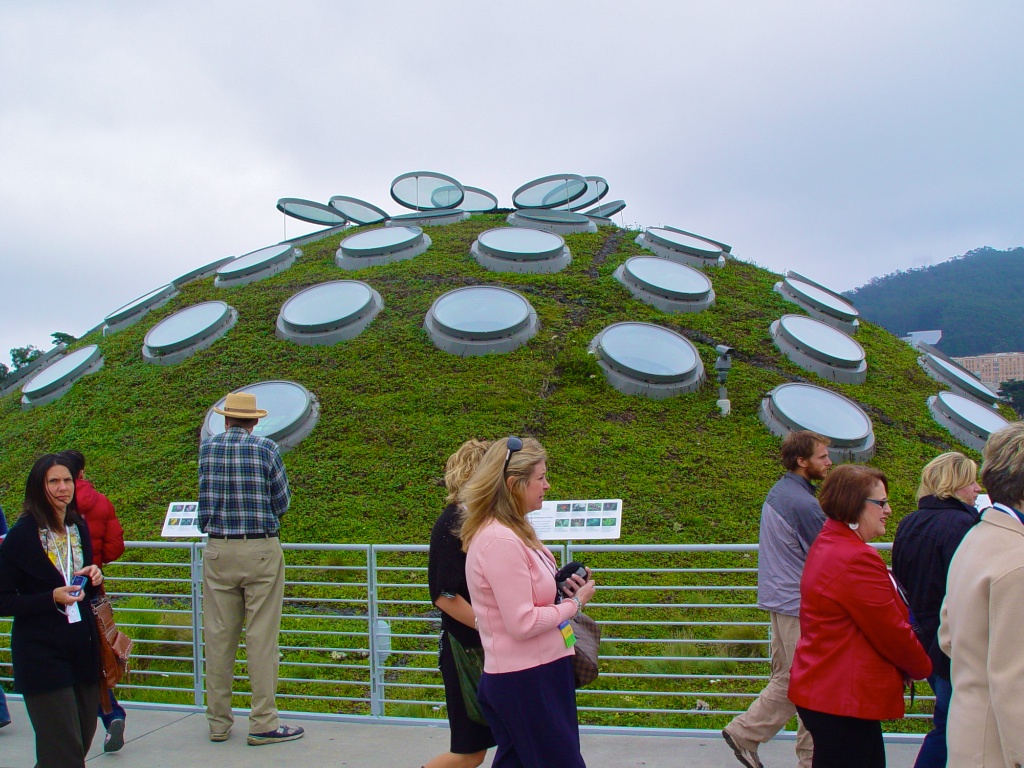 San Franciscans can already lay claim to living in the greenest city in the country, at least according to a recent survey. The Bay Area, with its crunchy granola-chic attitude, prizes few things as highly as environmentalism. San Francisco was the first city to ban plastic grocery bags, implemented a mandatory composting system (that's right, you'll get fined for tossing out an apple core here), and has more hybrid cars per capita than just about any city in America.
But where the city really shines is with its many green buildings, which bring together West Coast architecture and forward-thinking design features. Here are some of the best and most innovative green designs in San Francisco.
The California Academy of Sciences
When it opened in 2008, the California Academy of Sciences was dubbed the greenest museum on the planet. The building itself is largely made with recycled materials, and features a "passive climate control system" that uses strategically placed vents to channel fresh, cool air through the building. But the Academy's biggest draw is its living roof. Resembling a cross between a Hobbit hole and a submarine, the San Francisco roofing wonder features a series of verdant, foliage-clad hills that are lined with porthole windows that are part of the building's climate control system. The roof's 1.7 million plants provide a layer of insulation from the elements, and solar panels along the edge of the building provide power inside. It's not just a roof, it's a fully-fledged ecosystem.
520 Clipper Street
Blue jeans repurposed as insulation? Check. Wood floors reclaimed from old railroad ties? Yep. Foodie-grade kitchen appliances? Got that covered, too. This house isn't just a green home; it's a hipster palace. The self-proclaimed "greenest house in San Francisco" went up for sale last summer, and for a scant $2 million, it could be yours. The home, built in 2006, also features a rainwater catchment system, solar panels to fire the water heater and a radiant heating system. And a wine cellar, of course.
La Casa Verde
Situated in the Mission District, this luxury home boasts some seriously green features. Going beyond standard solar panels, La Casa Verde adds a wind turbine in the back yard to power the home on cloudy days. Toilets are flushed with rainwater, and wastewater from sinks and bathtubs irrigates the home's luscious garden.
However, this sprawling home — with a hot tub, sauna and countless other luxury features — exposes one of the problems with San Francisco's green scene: Namely the idea that the conspicuous consumption of a bunch of eco-features somehow adds up to a green lifestyle. While its innovative attributes might make it one of the city's greenest homes, it's hard not to think that a conventional 1,500 square foot home is a far more sustainable way of living.
San Francisco Federal Building
When it opened in 2007, the San Francisco Federal Building was so ecologically ahead of its time that it couldn't qualify for the all-important LEED certification. The gatekeepers of green construction didn't yet include many of the buildings innovative features in its criteria, and it took two years for the building to finally land LEED's seal of approval.
Among its many green features, the Federal Building includes an air-conditionerless cooling system, windows designed to diffuse sunlight in order to reduce the need for electric lights, and elevators that only stop on odd-numbered floors, which saves energy while forcing workers to get a little exercise.
However, the building has generated no small amount of criticism. Many residents denounced the hulking building as hideous and even "neo-Stalinist." Workers inside complain that the eco-friendly climate system doesn't work so well, and are forced to open windows to get a gulp of fresh air. But hey, shattering boundaries doesn't come easy, does it?
Looking for a Pro? Call us at (866) 441-6648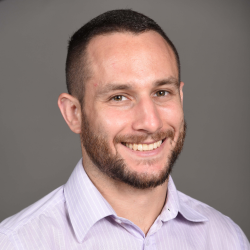 Top Cities Covered by our Roofers