Rubber Roofing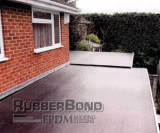 There is a new innovation in the roofing market that's just shy of 15 years old: engineered rubber and plastic roofing products. And as time goes by, more people are hearing about the benefits of the material and are asking questions about the product. Find a roofer to answer your questions.
There are several companies across the United States and Canada that produce engineered rubber roofing products in a variety of styles and colors for a number of uses, from shingles, shakes and slates to roofing membrane and synthetic underlayment. Each company has its own formula which it is steadily improving, including mixtures of post-industrial plastics, recycled rubber and plastic, raw polymers and olefins; they also include a variety of natural and synthetic binders and stabilizers. The shingles, shakes and slates are made, for the most part, with injection molding, extrusion molding or die pressing to achieve similarity to the authentic shingles they are imitating. They can look so real that you may have to touch the material to see whether it actually is real wood or slate.
While there are no uniform testing standards yet for the relatively new rubber and plastic products, the engineered rubber roofing products are classified by Underwriters Laboratories, Inc. (UL) ranging from Class A to Class C fire resistance, and nearly all are rated "Class 4" in impact resistance (and hail protection) - the highest rating possible. Additionally, the non-porous materials are resistant to absorbing or holding moisture, making them exceptionally resistant to freezing and thawing cycles, algae, fungus and insects. There are a few manufacturers that even offer up to a 100-mph wind warranty. Looking for a roofer to install a roof with this kind of warranty? Find a roofer to install a roof on your home with a warranty.
Some consumers may prefer the product not only for its performance, but also for its low-maintenance longevity, including up to 50-year manufacturer product warranties, and for the potential for recycling the materials after the useful life of the roofing material is over. Others may like the fact that there may be energy credits for using the rubber roofing products, as some of them offer better insulation options for hot or cold climates, including ultraviolet inhibitors which increase solar reflectivity and may soon meet Energy Star compliance. Because synthetic rubber roofing weighs less than many roofing options, shipping costs on synthetic slate products average a lot less than natural slate. Rubber roofing products often utilize simpler installation methods than their counterparts, and they generate less waste since no pieces have to be culled due to breakage or inferior quality, and there is virtually no trimming needed.
Just like anything else, there can be a downside. Since rubber roofing has only been on the market since 1993, it is unknown how much the color will or will not fade over time, or if the rubber will become brittle and less resistant to hail as it is exposed to weather over a long period of time. Independent research results paid for by the manufacturers look promising.
Whether for a flat or low-sloped roof or a steep-sloped roof, there is an engineered rubber or plastic roofing product to fit the bill. Before you head out to place your order, it is wise to consult with a roofing professional in your area. Marshall Sturgill, president of Hidden Valley Roofing in Phoenix, Arizona, says the product you choose will depend on the type of project you are working on. "[There is] not any one product that works in all situations," he said. Find out from a local roofer whether rubber roofing is right for your home or business.
Looking for a Pro? Call us at (866) 441-6648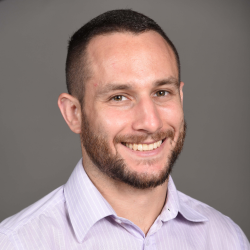 Top Cities Covered by our Roofers