How to Prevent Cockroaches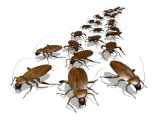 Cockroaches are some of the ugliest, most feared and bothersome pests. While all pests are annoying, roaches have the stigma of being directly associated with dirt, filth and garbage. Even worse, they carry and transmit disease, including salmonella, staph, strep, and polio. That's why roach prevention is so important in your home. Here are 6 roach prevention tips for you.
Keep Your House Clean
The cleaner you keep your home, the less likely you are to have roaches. How much you use your kitchen and whether you have little children in the house are factors in how often you will need to sweep, vacuum, wipe cabinets and countertops, and more. A very important rule is to never leave crumbs on the floor or dirty dishes and food particles in the sink overnight. Not only can this attract roaches, but it can also bring other pests, too, such as ants. If you simply don't have the time to keep an immaculate house, consider hiring a cleaning service to help out.
Keep Moisture at Bay
Cockroaches are attracted to moisture, especially dark and damp areas. Therefore, for effective roach prevention, it's crucial not to leave standing water anywhere in your home, such as in the bathtub. Don't leave used washcloths lying around in the bathroom or damp kitchen towels on the kitchen counter. Keep laundry baskets dry. Do not store any damp clothing or towels inside a laundry hamper.
If your home is particularly damp, it's an excellent idea to use a dehumidifier. If you have a plumbing leak or a clogged drain that causes water to sit in the sink, then have it repaired promptly by a licensed plumber.
Seal the Cracks
Roaches are known for crawling through very small cracks – in baseboards, doorframes, window frames, under sinks, and where electrical and telephone lines enter the house. Seal up any cracks or crevices around your home to help prevent cockroaches from entering. In addition, place boric acid powder in those places. When cockroaches walk through it, the powder clings to their feet and antennae; they eventually ingest the boric acid, which kills them. Boric acid is fairly safe to use and handle, although use it with caution. Ingested in large quantities, it can make a human sick, too.
Garbage Can Habits
Keep your garbage can tightly covered with a close-fitting lid. Whenever possible, take the garbage out more frequently if you think that it might be attracting roaches. Rinse out the bottom of the can on a regular basis.
Compost Piles
Compost piles are a fabulous way to recycle your kitchen scraps. The problem is that indoor compost bins can attract roaches. Since many compost bins are kept in dark basements and contain decomposing material, they are a potential attraction to roaches. If possible, set up an outdoor compost bin instead, making sure it is a few feet away from your home. Store kitchen scraps in the freezer between trips to the compost site.
Sink and Tub Drains
Here is a little-known roach prevention tip: Plug the drain holes on all tubs and sinks in the bathrooms or kitchen when you are not using them. Cockroaches can come in through sewer pipes if the water has subsided.
If you still have a roach problem or think your home may have an infestation, then you will need to contact a professional exterminator to take care of the problem for you.
Updated March 25, 2018.
Looking for a Pro? Call us at (866) 441-6648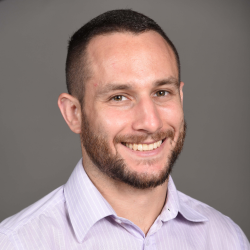 Pest control Average Costs
Top Cities Covered by our Exterminators