Resolution Central: Greening the Bathroom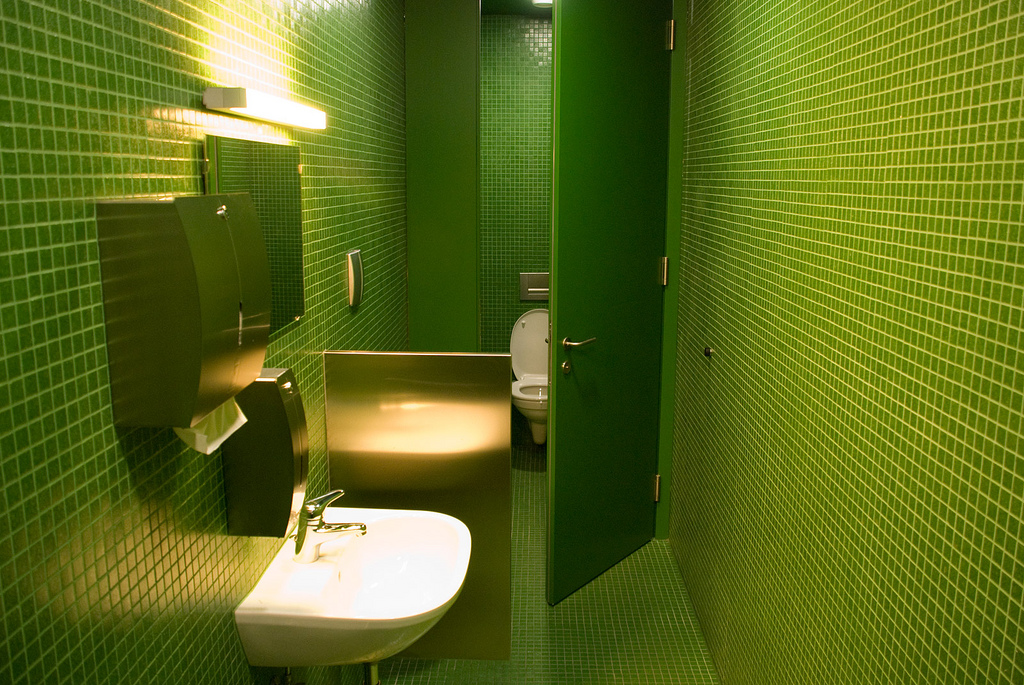 Did you make a resolution this year to keep up with housework? We commend you, but we also know it can be a difficult undertaking, especially when you're already knee-deep in work, social life, and other distractions. Living in a clean house tends to make you feel so much happier, but it's not always feasible, especially if you plan to go the extra mile and clean the green way...or is it?
Positive Changes ARE Possible
Here at Networx, we believe that when it comes to home improvement and making positive changes in your life, anything is possible, and we're here to help. If you'd to green your cleaning routine, we're right behind you with natural cleansers and recycled rags in hand, and a plan for helping you achieve your goals. Starting with this: you need to break your cleaning up into small, discrete tasks for a few minutes each day, rather than trying to tackle the whole house once a week or at the end of the month.
Keep up the Momentum
When you keep up a steady momentum, all of the house will start to feel cleaner most of the time, and you'll have more room for special projects like scrubbing out the oven, finally cleaning the grout in the bathroom, and finding out exactly what's lurking under the fridge. Set up a cleaning schedule that works for you, and if you're lucky enough to have child labor...we mean, kids who want allowances...in the house, break up chores so many hands make light work.
Schedule Cleaning Projects
Build larger cleaning projects into the overall schedule, so every potential problem area in the house gets hit on a regular schedule, instead of when your disgust reaches critical levels and you have to stop everything and clean. If the idea of getting your house whipped into shape is daunting, consider calling a green cleaning service to give the house a thorough going-over so you can start with a sparkling clean home and maintain it from there.
Green Bathroom Cleaning Tips
This week, we're starting with some basic bathroom cleaning tips, and the green cleaners we love best for both your routine cleaning activities and your elbow grease projects. Plan to set aside a day every week or two to spend ten minutes going over the bathroom with these easy-peasy cleaners.
Simple Supplies
One great thing about the bathroom is that many of the materials you need to clean are the same, or similar, which means you don't really need multiple cleaners to handle the bathtub and/or shower, toilet, sink, and counter. You just need one really great all-purpose cleaner to remove grime, add a shine, and cut through haze left by hard water, if that's an issue for you. And forget about sponges, fancy scrubbers, and the like: just keep a stock of cleaning rags around, along with a broom for both dusting hard-to reach places and sweeping the floors.
You have a couple of options for an all-purpose cleaner that's hard on bathroom messes, soft on the environment, and gentle on your beautiful porcelain and tile. One option is castile soap in hot water, which performs very well for lifting a variety of stains. Plain white vinegar diluted with hot water is another option.
Need a scrubbing material for shower tile or the toilet? Baking soda is a fantastic choice. Mix it with lemon juice or vinegar to form a past that will clean without abrading, and leave it on for a few minutes before scrubbing if you have stubborn stains that aren't responding.
Tip for Brighter Faucets
Are your faucets a bit dull and tragic? Spray on some rubbing alcohol and buff to a shine. This trick also works for stained shower doors.
Eco Cleaner for Mold and Stains
Are you noticing buildups of mold and heavy staining? Hydrogen peroxide is an eco-friendly cleaner that's safe for the septic system and your bathroom, although you should wear gloves while using it to make sure it doesn't irritate your hands. Borax is also useful for heavy staining on grout and bathroom floors. As with baking soda, make it into a paste and leave on for ten to 30 minutes before scrubbing.
Green Cleaning Bathroom Floors
Speaking of floors, Philip Schmidt tested some eco-friendly floor cleaners for us and found that, for the most part, a damp cloth with warm water performs better than anything you can mix or buy. If you have a problem area on the bathroom floor, try a mild vinegar or hydrogen peroxide solution to clean it up.
Vinegar as a Cleanser
Meanwhile, your bathroom mirrors can be cleaned with a vinegar and water solution, which should leave a streak-free shine. That same solution can be used on the blades of your bathroom fan, which should be one of those periodic deeper cleaning projects you add to your schedule.
Clean the (Yuck!) U-Bend
Another good thing to add to the schedule? Taking apart the sink's U-bend and clearing it of hair, debris, and any other materials that might have built up over time. It's actually a very quick (albeit kind of gross) project, but if you find the task too much of a turnoff, you can always call a Minneapolis plumber to do it for you.
Freshen Your Shower Curtain
Throwing the shower curtain in the washing machine (yes, you can do this with vinyl shower curtains too!) is another good periodic cleaning project for you to add to the list.
Katie Marks writes for Networx.com.
Updated September 2, 2018.
Looking for a Pro? Call us at (866) 441-6648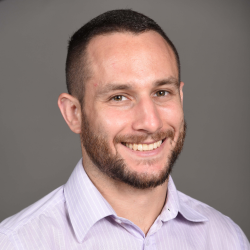 Top Cities Covered by our Cleaning Services