Replace Your Peephole With a Door Scope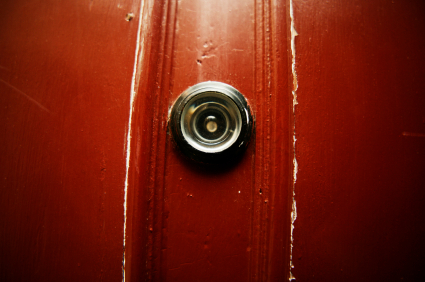 It's good to know who is knocking at your door, before you open up. However, your peephole may not help much.
Peepholes are often scratched, dusty, or blurred, especially after they've been in place for a few years. All of this makes them pretty much useless in identifying the person who rang the doorbell.
Keep your home safe; replace your peephole with a more efficient device.
A Door Scope offers a wide 132-degree view that you can see from up to seven feet away from the door. No need to put your eye up against the door and squint to see the other side. At the same time, it does not allow your would-be visitor to peek inside your home.
This convenient home security tool is affordable, at a cost of about $50-$70, and may be installed as a DIY project, if you're handy with a drill. Alternatively, you can hire a handyman to get the job done for you.
Updated October 21, 2018.
Looking for a Pro? Call us at (866) 441-6648