Recycled Content Tile: Choose the Eco-Friendly Option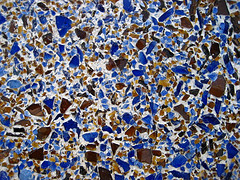 Whether it's used for flooring, backsplashes, or countertops, tile is beautiful, durable, and fire resistant. Easy to maintain using biodegradable cleansers, it's also hypoallergenic and environmentally friendly. It doesn't off-gas dangerous VOCs, absorb pollutants, or harbor allergens. If a part is damaged, you won't need an expensive replacement for your entire tiled area. Recycled content tile, a relative newcomer to the home improvement scene, goes conventional tile one better by offering all its traditional advantages together with an even more impressive green scorecard.
What is Recycled Content Tile?
Recycled (or "upcycled," as savvy decorators like to call it) content tile is manufactured using a varying percentage of waste material, which comes from a number of sources. It may include:
* Post-industrial waste from the tile industry
* Pre-consumer wastes from other types of manufacturers, such the sand and gravel industry and even the computer industry
* Recycled glass from a multitude of sources, including beverage bottles, food containers, and old windows.
Besides keeping still-usable goods out of landfills, the manufacture of recycled content tile decreases the amount of energy needed in the production process and reduces the need for clay mining in rural Pennsylvania to tile your Philadelphia kitchen. Recycled content tile can be used interchangeably with the more conventional type. The tiles come in a variety of colors, textures, and patterns which do not betray their humble origins.
Purchase tiles with a lead-free, low-toxicity glaze, suitable for the intended end use -- such as flooring or a backsplash. Apply them using thin-coat, low-VOC adhesives. For the longest lifespan, select tile with integral color. if it sustains a small chip or scuff, the sign of wear will be less noticeable.
Types of Recycled Content Tile
Glass tile – Beyond its eco-friendliness, recycled content glass tile is prized by many people for its exquisite good looks and striking translucent and iridescent qualities. If your budget won't stretch to tiling an entire area with this lovely yet costly material, you might use just a small amount as a decorative accent in kitchen or bathroom.
Ceramic tile -- While historically, ceramic tile has been manufactured from red or white clay, it can be made incorporating post-industrial waste such as dust from the tile-making process – or, even better, post-consumer waste -- in other words, used tiles which are crushed and added to the mix. The recycled content of ceramic tile varies, but it may form as much as 100 percent of the tile ingredients.
Porcelain tile -- Recycled content porcelain tiles contain a mixture of post-industrial waste from the production of glass and of ceramic bathroom and kitchen fixtures. The percentage of recycled content, usually 50 to 60 percent, varies depending on the finished color of the tile. Darker-pigmented tiles are capable of including a larger amount, since the depth of their shade will disguise any impurities of color resulting from the upcycled content. The same is true of glazed tiles.
Cost
The cost of recycled content tile is not exceptionally low, but rather similar to that of medium-priced standard tile types. However, using upcycled tile may make you eligible for LEED points in the Materials and Resources category, with the accompanying financial incentives offered by your locality. In addition, recycled content tiles tend to be even more durable than conventional ones, a factor which will lower their cost in the long run. (Just be sure to choose a neutral color and classic design you'll be happy with for years to come.)
Laura Firszt writes for networx.com.
Looking for a Pro? Call us at (866) 441-6648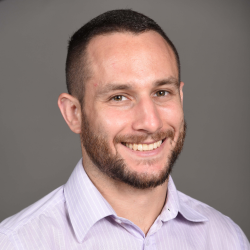 Top Cities Covered by our Tile Contractors