Choosing the Right Gutters for Your Home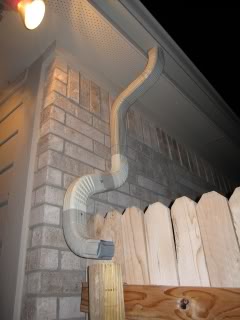 Source: Roger Mommaerts, Flickr.com
Although you might not wax enthusiastic talking about rain gutters, they're still a very important part of your home. Improperly drained rainfall can pool around the foundation of your home and leak into the basement, requiring you to call in a flooring contractor, among others, to make costly repairs. A good rain gutter system diverts the rainfall away from your home to proper drainage, helping to protect your home and property from water damage.
If you've decided that it's time to replace your gutter system, the first thing to consider is the amount of rainfall in your area. How much water are those gutters going to have to move? A gutter system installed by a roofing contractor in Seattle, for example, has to deal with a lot more rainfall than one installed by a pro in Phoenix, who is likely to be thinking about high temperatures and UV rays when he does this kind of work.
Like those pros, you will need to consider the weather where you live. Are the seasonal temperatures mild or extreme? Some materials are better than others at coping with intense heat and cold. And, of course, you'll need to think about your budget.
So how do you know what material to choose? Here are some of the most popular choices, together with their advantages and drawbacks.
Types of Gutters
Wood. Once a popular material for gutters, wood gutters are now used chiefly in the restoration of older homes. Most homeowners avoid wood gutters because while they increase curb appeal, they are expensive and difficult to maintain.
Copper. Also used in the restoration of older homes, copper is durable and attractive. In time, however, it may develop a patina of dark brown or green. Although you can use sealants to maintain copper's original color, such maintenance work will involve time and money.
Vinyl. Lightweight, almost maintenance-free, and available in a wide variety of colors, vinyl is a popular choice among homeowners. Keep in mind, though, that when it comes to rain gutters, vinyl isn't final. It is not very strong and can crack in hot or cold weather.
Aluminum. Lightweight and affordable, aluminum withstands weather well. The drawback is that it requires a lot of maintenance.
Stainless steel. The good news: stainless steel is strong, rust-free and low-maintenance. The bad news: it's expensive. Homeowners on a budget may want to consider galvanized steel, which costs less but requires treatment to prevent rust.
Sectional or Seamless?
All DIY gutter systems are sectional (though gutter contractors install them as well). The individual sections, which can be more than 20 feet long, can be cut to size with a hacksaw, and the system contains all the required parts – end caps, corner pieces and outlets that connect to downspouts. The drawback here is that the seams may eventually leak.
While seamless gutters don't have that risk, they must be installed by a contractor who cuts them to size with a special portable machine that he brings to your home.
Learn about cost to install gutters.
Looking for a Pro? Call us at (866) 441-6648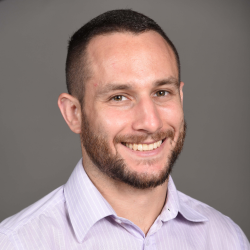 Top Cities Covered by our Roofers