Pros and Cons of Counter Depth Refrigerators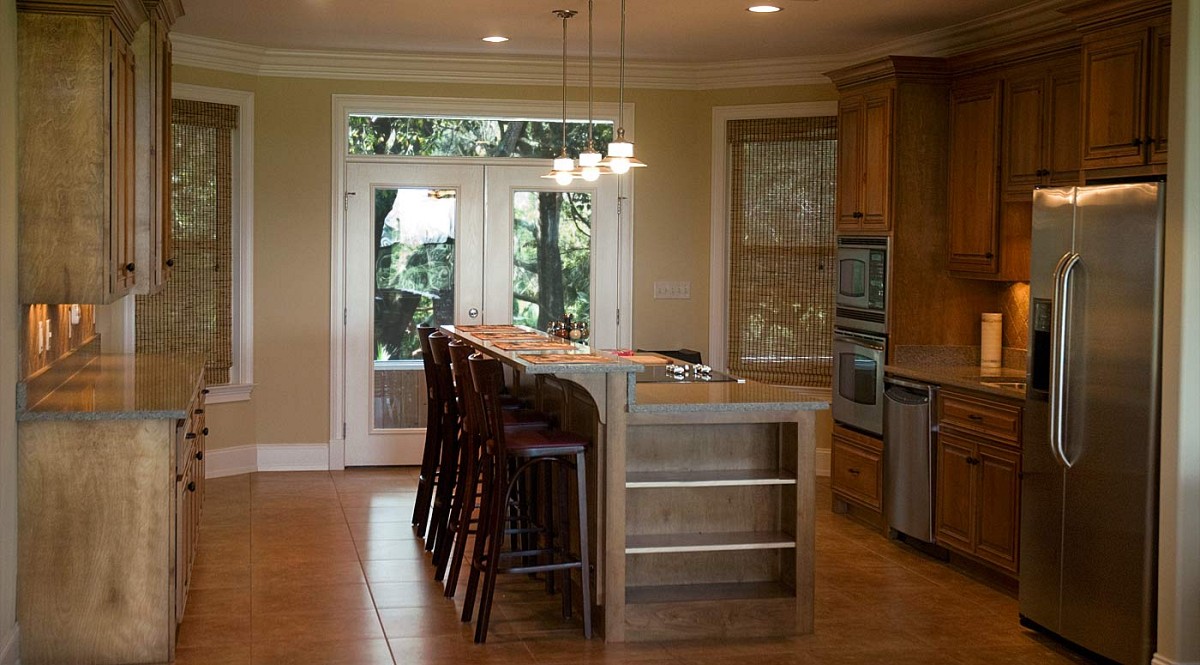 It used to be that a refrigerator stood alone. It jutted out from the wall, and it hummed loudly as it kept the food cool. It neither made ice nor dispensed water. Those days are over.
Today's high-end kitchens look like they don't even have appliances, save maybe a builtin cook top. It should be noted that the author of this article lives in a rented apartment in which the refrigerator and all other appliances jut out from the walls, and in no way coordinate with the crummy laminate cabinets. Please don't take this assessment of modern kitchen design as a command, since yours truly cooks perfectly good food in an aesthetically-challenged-but-functional kitchen, and has no qualms about it. I'm just saying that there happens to be, at the moment, a push toward seamlessly blending appliances into the counters-and-cabinets of modern kitchens, and this aesthetic preference brings up a pressing question about refrigerators.
If you are about to hire remodelers to redo your kitchen, or are just plain shopping for a new fridge, should you buy a counter depth refrigerator? If you opt to buy a standard sized refrigerator, can you make it look like it is built-in?
Let's start with the question of the counter depth refrigerator: Counter depth refrigerators are (duh) the same or similar depth as your standard counters. People tend to buy counter depth refrigerators as an alternative to more pricey builtins, since counter depth units are easy to build cabinetry around for that builtin look. Also, counter depth refrigerators can be added to an existing counter-and-cabinet scheme without remodeling. The obvious issue with counter depth refrigerators is their size. Sometimes they are just plain smaller than standard-sized refrigerators, and sometimes they compensate for their lack of depth with excess width. Can you function with less space in your refrigerator? If not, does your counter and/or cabinetry have a wide enough gap that you could slide in a wide cabinet depth refrigerator? No? OK, then I have options for you.
There are ways to make a standard, full size refrigerator sit flush with the edge of your counters. These ways involve construction, so a thorough cost analysis is in order if you are debating any of the following techniques:
One way is to build an alcove of a few inches into the wall behind the refrigerator, so that you can sink the fridge back to the depth of the cabinets and counter. Another option is to build cabinetry around a standard-sized refrigerator, so that though the fridge will jut out up to six inches beyond the counter, it will still mimic the look of a built-in unit. A third option is to extend the countertops (expensive and requires construction, but good to think about if you're already remodeling and you want the big fridge). A last option is to install a false wall, which means that you would be installing the cabinetry on a false wall in order to push it out several inches to the same depth as the full size refrigerator.
If all of this is overwhelming and if you are seeing dollar signs flushing themselves down the toilet, I have one last option for you. Keep your regular refrigerator and allow it to jut out six inches from the cabinets. While it won't win any awards for fashion, it should be noted that Julia Child's famed Cambridge, Massachusetts kitchen contained a big, lumbering freestanding refrigerator. Knowing that one's kitchen is modeled after that of Julia Child should calm any aesthetic anxieties.
Chaya Kurtz writes for Networx.com.
Updated March 7, 2018.
Looking for a Pro? Call us at (866) 441-6648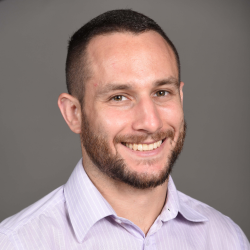 Top Cities Covered by our Plumbers