Popsicle Stick Projects Are Not Just for Kids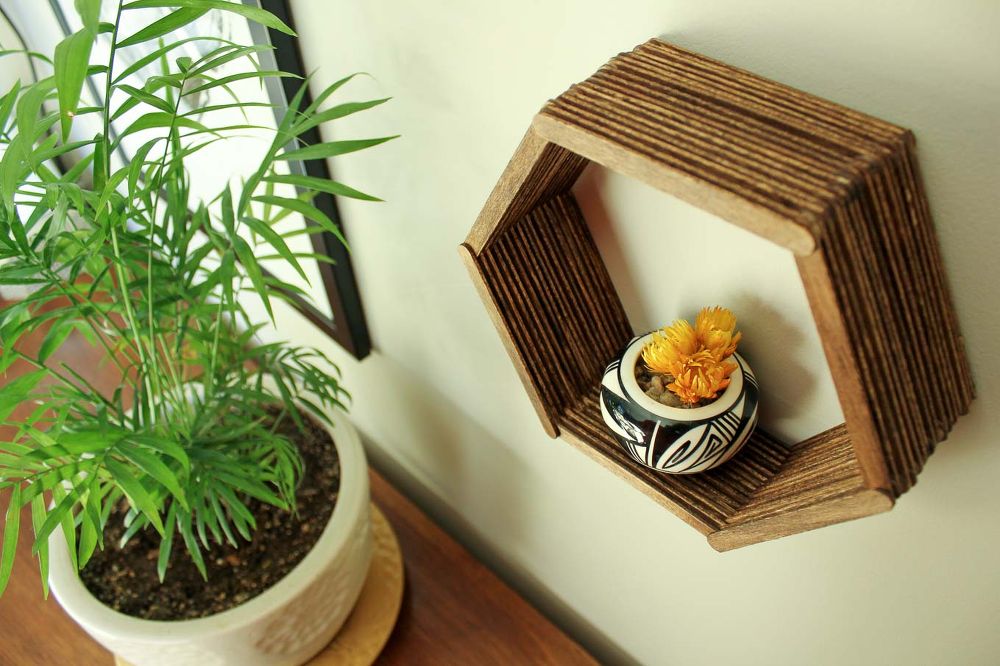 Somehow it's like asking which is your favorite part of an Oreo -- the chocolate cookie layers or the white stuff in the middle. Popsicles have long been a childhood favorite, but whether you like them better for the frozen sugar water part or for the wooden stick depends on your POV. "Who'd prefer the stick?" you might ask. Why, crafters and hobbyists, of course. Those flat sturdy sticks are perfect for building all manner of interesting things.
But you don't have to wait for a long hot summer and slowly save them up. Instead, purchase sticks by the package at your local dollar or hobby store -- where they're likely to be called "craft sticks." Use them in these fun projects for both kids and adults. The more sophisticated ones can take some time and patience but the process is very relaxing (sort of like knitting) and the resulting carpentry work can be quite impressive.
Hot Mat
A popsicle stick hot mat protects the kitchen table against burns from sizzling pots or baking dishes. It's an easy and entertaining craft project for children to make and proudly present to Mom or Dad. They can assemble just a simple square (2 layers of popsicle sticks glued together in alternate directions, for strength), but older kids and adults might want to take on the challenge of creating a fancy wagon wheel pattern. Drill holes in the sticks and thread them with contrasting wooden or metallic beads.
Starburst Mirror
A mirror framed with a stick starburst is a super popular DIY project, which looks much more impressive than its humble origins could lead you to imagine. Popsicle sticks or shims may be arranged into elaborate designs and painted the glamorous grownup color of your choice. If you will be hanging the mirror in a high-humidity area like a bathroom, coat it with waterproof finish first.
Snowflake
Crisscross two or more popsicle sticks to make another longtime children's favorite craft, a snowflake that can become as simple or intricate as you choose. Adorn with glitter or spray snow and add a few to a wintry wreath, hang them as a mobile, or use them as seasonally appropriate wall art.
Mini Pallet Project
Grownups will enjoy a craft project with a sly sense of humor -- turning sticks into mini versions of that salvagers' standby, pallet wood. Create itsy-bitsy wall signs or even a tiny American flag. Or how about tongue-firmly-in-cheek popsicle stick coasters ... in the shape of actual pallets?
Fairy Cottage Decor
Speaking of tiny, craft sticks are the greatest for building and decorating adult dollhouses, aka fairy cottages. Construct twee little wooden walls, fences, or doors. And out in the fairy garden, popsicle sticks seem purpose-built to put together the most adorable miniature Adirondack chairs ever seen.
Lightweight Shelf in Unique Design
Try working popsicle sticks into surprisingly sophisticated accessories to punch up your home decor. A lightweight hexagonal stick shelf to mount on the wall of your entryway or hall is as practical as it is pretty.
Popsicle Stick Carpentry
The sky's the limit once you start building with popsicle sticks. The easy-to-manage sticks are a great help in developing your woodworking skills. Someday you may move up to creating statement pieces such as wall sconces, room dividers, and dining tables like craft stick carpenter David Hrobowski, who created his first popsicle stick project (a lamp) at the age of 9, and went on to become a master of the art as an adult.
Laura Firszt writes for networx.com.
Updated August 5, 2018.
Looking for a Pro? Call us at (866) 441-6648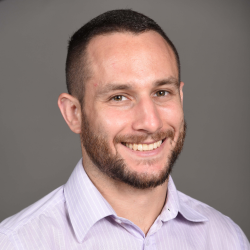 Top Cities Covered by our Carpenters