Ooops! Wrong color!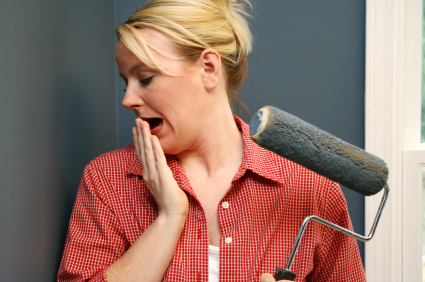 You see a paint swatch and think "That color will be perfect in my bedroom." So you buy a gallon and roll on the paint only to realize it clashes with your furniture and looks awful in evening light. Thankfully, color failures aren't the end of the world.
I asked Christina Kittelstad of Spiral Design in Denver how to prevent and correct color mishaps. She is a color consultant and home staging expert, and works with a variety of paints and painters. Kittelstad performed a color consultation in my house last year. After I finally got around to repainting the interior this spring, her selections turned our house into a more warm, inviting and comfortable home. However, it doesn't always go so well on the first try. Kittelstad urges people to be careful, creative and flexible when dealing with color mishaps.
Preventing Color Mishaps
Her first tip is to hire a color expert to help you find the right colors. Then test the colors with swatches and sample cans. "A successful painting project is all in the preparation," Kittelstad comments. If you go solo, arm yourself with color ideas.
"If you are designing around a room, bring samples of fabric, carpet, artwork, inspirational magazine photos, anything that you can take to the store and more easily match to the correct paint color."
Take home color swatches and look at them as the light changes throughout the day. Also be sure to test each color with a small sample. Before leaving the store with either a sample can or your full gallon of paint, double check your paint swatch against the spot of color on the paint can lid. If the colors don't match, get the paint remixed.
Kittelstad suggests using a poster board or foam core test board instead of painting directly onto the wall, particularly for dark colors or glossy sheens. Then live with the color for a couple of days.
"Be sure to view the color sample in a variety of lighting at different times of day to see the true color," she advises.
Correcting Color Mishaps
If the paint still turns out wrong, you may not have to start over and buy new paint. Some stores will re-tint paint a couple of shades lighter or darker for free. "Re-tinting colors is never fool-proof but you should be able to get it close enough to fix your color mishap," Kittelstad states.
You can paint darker colors over lighter colors without concern. To paint lighter colors over darker colors or wall treatments, you will need to start with tinted primer or use paint that includes primer. If you are especially brave and creative, Kittelstad suggests a faux treatment over the color. For example, you can lighten a dark wall with a carefully applied pattern in lighter paint.
Working with Sheen
The wrong sheen is another concern. While you cannot change the sheen of a can of paint, you can hide a glossy sheen. "If your paint job is too shiny due to a glossy sheen, consider lightly sanding or scuffing the walls first, then applying a fresh coat of the same color in a less shiny sheen such as eggshell or satin," Kittelstad recommends.
She also offers a couple more tips for minimizing color mishaps:
"When in doubt, stay away from glossy sheens that can expose every mistake and paint thin coats rather than thick, even if it requires more time." The main exception is trim work, where a semi-gloss sheen is easier to rid of dirt and scuff marks.
To avoid color mishaps, you might want to hire a professional to choose and apply the perfect paint color for you.
Updated April 8, 2018.
Looking for a Pro? Call us at (866) 441-6648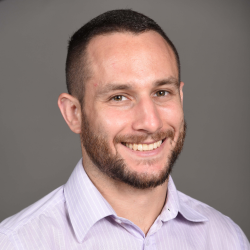 Top Cities Covered by our Painters