Mosaic Tile Backsplash Options and Costs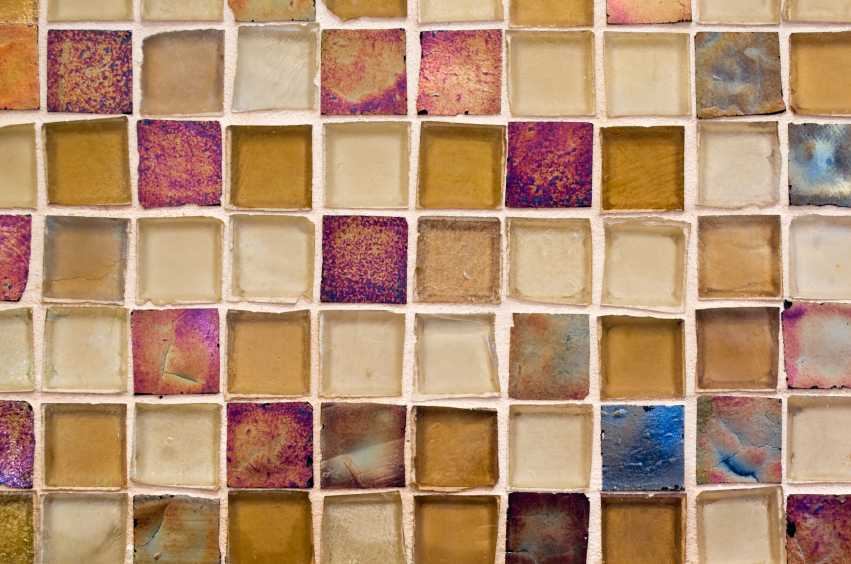 A mosaic tile backsplash is a beautiful addition to a kitchen, bath or bar area. The mixing of colors and textures can create a one-of-a-kind look that turns a simple little space into a showstopper. Find out more about mosaic backsplash designs and costs.
Defining Mosaics
Let's start with a quick definition. Mosaic is the art of combining small tiles (glass, ceramic, metal and others) to produce a larger image or pattern. The simplicity or complexity of the desired end result will affect the final cost. A mosaic backsplash is usually installed behind a sink or stove.
Tile Mosaic Backsplash Ideas by Cost
One of the most cost-effective ways to add a touch of mosaic into a backsplash is to incorporate small mosaic tiles into an overall field of larger, simpler (and cheaper) tiles. A beautiful classic border treatment can be achieved installing a line of contrasting mosaic tiles near the top or bottom of a plain white tiled backsplash. This small detail will go miles toward adding a custom look.
As with many similar home projects, the more detailed and complex the pattern, the higher the price will be. For a simple mosaic tile backsplash pattern, prices start around $12 per square foot, and can reach $50/ square foot for fancier tiles. Most tile manufacturers also sell tile borders in many patterns that are relatively easy to install, but much costlier. They can run from around $20 to $30 per section, typically 1' by 4".
Complex overall patterns, such as images or scenes, multicolored patterns and the like, are all much more expensive uses of mosaics, but they can be stunners when installed properly.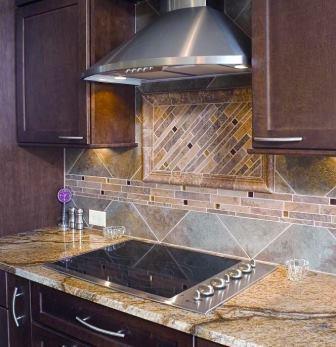 Installation
Proper installation is as important an aspect of mosaics as the tile patterns themselves. While many tile backsplashes are easy DIY projects, the more complex the pattern, the greater the need to hire a pro. A professional installer will know how best to prepare the underlying surface so it supports the mosaic properly, and can accurately estimate the amount of material required. Experienced tile installers are specialty contractors and their fees can be a costly addition to your budget. However, their level of expertise and skill may be a money saver in the long run, especially if the mosaic tiles are expensive and the pattern is complex.
Elements That Affect Price
When doing a cost-benefit analysis of installing a mosaic tile backsplash, keep these points in mind.
Consider your tile design carefully. A simple mosaic pattern inlaid on a plain ground requires less material and is easier to install than a more complex pattern.


Mosaic tile borders are sold in a near-infinite variety of colors, patterns and textures. These borders, on a mesh backing, are fairly easy for homeowners to install, but cost more per sq. ft. Size, pattern and material affect the price significantly. Mixed and matched premade borders create a unique design pattern.


Custom-laid patterns or borders using individual tiles can be the most distinctive and beautiful. However, they require expert installation as well as an artisan's eye and are therefore generally the most expensive to create.
The benefit of a beautiful mosaic tile backsplash can be counted in the "wow" factor of the final result. The "wow" might come from visiting friends and family, an increase in marketability of the home or just one's own sense of satisfaction and love of beautiful finishes. At nearly any price point, it is possible to install a beautiful mosaic tile backsplash that fits the design plan and the budget.
Updated October 18, 2018.
Looking for a Pro? Call us at (866) 441-6648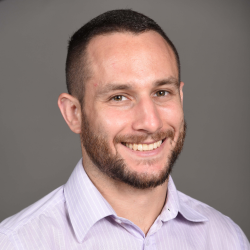 Top Cities Covered by our Tile Contractors