Make Space with a Loft Bed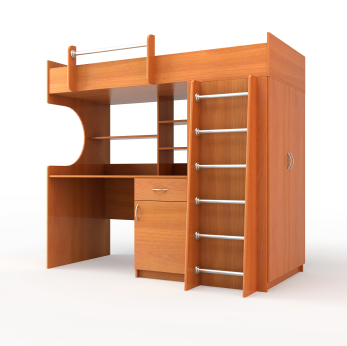 Small spaces can be very warm and cozy. But sometimes, they are simply a bit too small. Whether it's a kid's room, a dorm room or a tiny studio apartment, there are times when the available floor space doesn't accommodate all the tasks that we might want to do in the space. When I was in my 20s, I lived in a very small studio where my table served as computer station, food prep surface and eating space. My antique desk served as a bureau and my bed was also the sofa.
As is done the world over, when we run out of available floor space, we build up. The loft bed was designed to add much-needed extra room in a small space. There are loft beds for kids, and but you can also find full-size loft beds for adults as well.
Here are some great uses for loft beds in small spaces:
Storage Space
The most common use for the newfound space under a full-size loft bed is storage. Some beds come with fully built-out closet systems, complete with drawers and rods for clothing on hangers. Full-size loft beds offer excellent under-bed storage space, whether they are already outfitted with drawers or you build in your own.
Work Space
Perfect for kids' rooms and dorm rooms, the workspace loft bed is a popular choice. Built-in desks and drawers, computer stations and task lighting are all possibilities for this under-bed space.
Entertainment Space
This space makes for an excellent entertainment space with room for audio and video equipment and storage space for CDs and peripherals. Pull up a small sofa or chairs in front and you have a nice little living room space to watch a movie or play a game.
Guest Space
Of course, bunk beds have been around for ages, but the space under a full-size loft bed is much more functional than a simple sleep space. Outfit the space with a futon bed, which can act as seating during the day and extra sleep space for overnight guests. Some loft beds come with side tables and reading lights as well. There are even some super deluxe loft beds on the market with a twin upper bed over a double lower, complete with a staircase leading to the upper bed, which makes it an ideal extra space for guests.
Fun Space
Have a theatrical kid? Hang curtains along the sides and front of a full-size loft bed and you have an instant stage for your budding thespian. What kid wouldn't love to have her own main stage to put on plays or practice her dance moves?
For both kids and young adults, full-size loft beds are an excellent choice when space is limited. They provide much-needed storage, work and play space for considerably less money than it would take to build out an addition.
Looking for a Pro? Call us at (866) 441-6648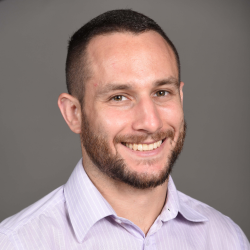 Top Cities Covered by our Remodeling Contractors