About Latex Paint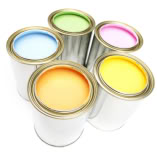 Latex paints are the way to go. Not only do they work better and clean up easier than oil-based paints, but you may not even be able to find oil-based paints in the near future. This is due to new and changing regulations by the Environmental Protection Agency (EPA), which has started to make new regulations regarding the harmful chemical contents found in oil paints, known as VOCs (Volatile Organic Compounds).
Latex paints are named "latex" because they previously had a rubber base, which is no longer used. Latex paints are now made with a water soluble base and are built on vinyl and acrylics. As a result, they clean up very easily with water and mild soap. Latex paints are best for exterior painting jobs, since they are very durable.
3 Types of Latex Paint
There are three kinds of latex paints available: vinyl-acrylic, 100% acrylic and alkyd-modified latex. Vinyl-acrylic is best for interior walls and is the least expensive. 100% acrylic paints are the highest performance paints, retain color and are great with adhesion. Alkyd-modified latex paints are good for the exterior, especially for siding that may have flaked, peeled or chalked.
Be careful not to use latex-based paints on bare steel or raw wood. The latex paint will cause the steel to rust and will raise the grain on the wood.
Latex Paint Advantages
Comes in a variety of paint finishes
Is suitable for DIY or professional house painters
Applies smoothly
Dries fast
Is non-flammable
Cleans up easily with soap and water
Can be thinned with water
Gives off smaller amount of odor (compared to oil paint)
Is less toxic: contains fewer VOCs
Fades less on the house exterior
Does not yellow on interior paint jobs
Resists mildew
Latex Paint Disadvantages
Does not adhere well to glossy walls or other surfaces
Needs to "cure" for 30 days before you can wash it
Requires above-freezing storage temperature
Chips more readily than oil-based paint
Looking for a Pro? Call us at (866) 441-6648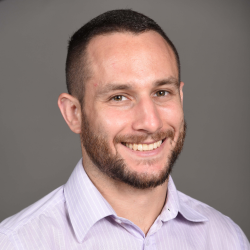 Top Cities Covered by our Painters