Kitchen Under Construction! Where Do We Eat?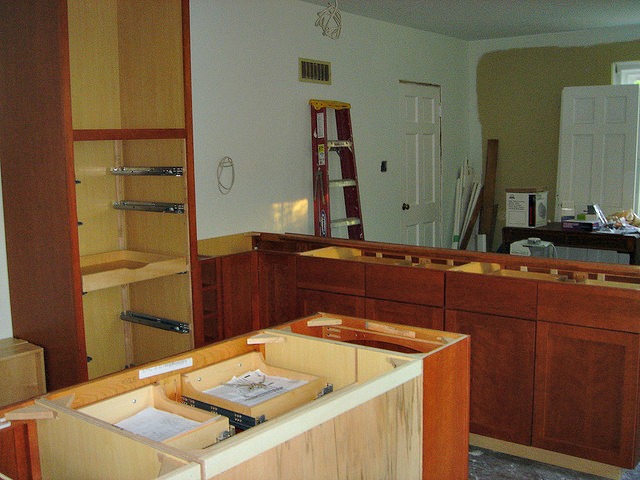 Wow! You've made the decision to remodel your kitchen at last. That means you can look forward to a great-looking new kitchen setup, with more space and convenient cooking facilities ... some day.
The work of tearing down and installing a new kitchen is estimated to take about a month and a half (one week for demolition, 3-4 weeks for installation, and another week for finishing touches and cleanup). However, your renovation may take anywhere from a few days to half a year, depending on what type of work you are planning, how much demo is required, and whether materials are on site when needed. Don't discount the importance of sheer blind luck, either.
In the meantime, you and your family still need to eat. But where -- and how -- when your kitchen is under construction?
Advance Preparation
Preparation is a huge part of a successful remodel. Don't plan to give up eating at home for the duration of your "kitchen under construction" phase. Fast food gets old very quickly and good restaurants tend to be expensive. Besides, feeding your household nutritious meals will make living through the renovation less stressful.
Before the work begins, set up an area of your house with the basics you'll need for simple food preparation.
Work Surface and Storage
Turn a dining table or other flat surface into a temporary kitchen countertop, protected with a sheet of plywood and stationed near an electric outlet. This is where you will place your cooking appliances, chop vegetables, and do other food prep. Improvise with an emptied-out bookcase or a base cabinet salvaged by your kitchen remodel contractor to hold essentials such as knives, peelers, and can openers. Then pack your remaining kitchen equipment into clearly labeled boxes and store them out of the way for the duration.
Cooking
Cook and freeze ahead of the kitchen remodel work, if possible. One-pot meals that include a mix of vegetables and protein -- like chili or gumbo -- will be the easiest to reheat and serve in your makeshift situation. An added advantage is that these dishes usually freeze well.
Set up small appliances for when the work is actually in progress -- such as an electric frying pan (to reheat frozen meals as well as saute), rice cooker, and/or instant pot, for instance. When you can't face another soup or stew, bake chicken or fish pieces in your toaster oven, along with small white or sweet potatoes. Make extra to add to a hearty salad for the next day.
Weather permitting, cook outside on your grill or camping stove. Never operate these indoors, though, unless the manufacturer's instructions specifically permit. The fuel combustion process produces carbon monoxide gas.
Water
The biggest problem during a kitchen remodel is often finding a good water source. The bathroom may be the closest supply at hand, but washing dishes in the tub is not an appealing solution. A laundry basin or utility sink on wheels will probably work out better. Keep things simple by minimizing the amount of food that goes down the drain; compost scraps if feasible. Turning a garden hose into a temporary faucet is a good idea, although if you plan to use it for drinking or cooking as well as washing, check that the hose is drinking-water safe.
Attitude Adjustment
It helps if you adjust your psychological attitude, as well. Although remodeling tends to be a tense time, try to lighten up, expect the unexpected, and adopt the perspective that the inconvenience will be worth it in the long run.
Kitchen Under Construction Survival Tips
Move the refrigerator out of your kitchen before work starts. Position it in your laundry or even the living room. (Be sure to protect floors.) An odd setup, but you really don't want to be without this necessity, especially if your kitchen is under construction in the summer months.


Put together healthful, homemade family dinners with minimal fuss. Buy bags of washed, precut salads and other vegetables. Or opt for a meal-kit plan such as Hello Fresh.


Use disposable dinnerware -- responsibly. We recommend paper plates (more eco-friendly than plastic!) and cutlery made of bamboo or wood. You can even find 100 percent recycled post consumer paper tablecloths! Compost when you're done with them.
Laura Firszt writes for networx.com.
Updated December 19, 2018.
Looking for a Pro? Call us at (866) 441-6648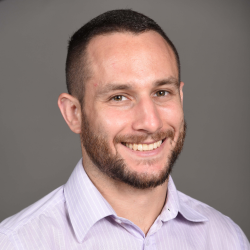 Top Cities Covered by our Remodeling Contractors