Install A Wifi Thermostat For Your Central Air And Earn Rewards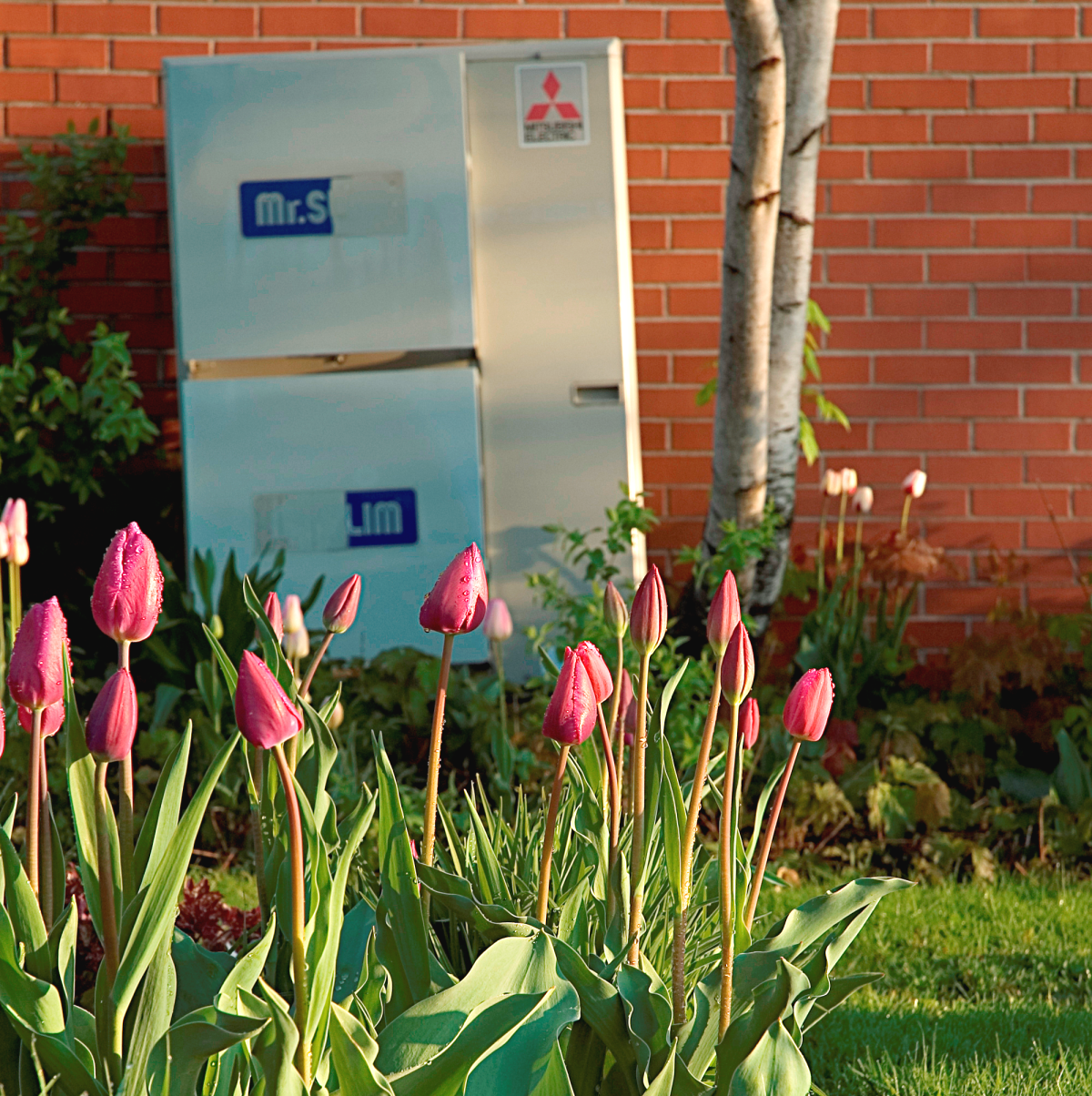 The hot weather's on its way, and that means balmy days and outdoor fun. It also traditionally means hefty bills for air conditioning, as well as occasional blackouts right during peak usage times. That's changing this summer, though, as many utility companies are offering incentives, which encourage their customers to save energy and reduce pressure on the electrical grid. Networx talked to a representative of the New York State Electric and Gas Corporation (NYSEG) and Rochester Gas and Electric (RG&E) about their Smart Savings Rewards Program, aka "bring your own thermostat."
What is Smart Savings Rewards?
It's an incentive-based program which helps people really understand that they need to conserve energy and also makes it easier for them to do so. Consumers who purchase (or already own) a wireless thermostat to regulate their central air conditioning can enroll. They will receive an $85 reward when they sign up, and then for every event that they fully take part in, they get a $5 credit on their electric bill.
What exactly are these "events"?
There will be up to 15 "adjustment events" between May 1 and September 30 on non-holiday weekends. With your approval, the utility will move your A/C temperature up a little on very hot humid days, when there's a lot of strain on the grid, so everyone can get reliable service. Usually they'll cycle the air conditioning on and off, or raise it a couple of degrees, over a 2-4 hour period during heat waves. Most consumers barely feel the difference in temperature. However, if you are uncomfortable, you are free to opt out of the program any time you wish.
Who can join the incentive program?
All customers of NYSEG and RG&E can join, provided they control their central air with an approved wifi thermostat model from one of the providers below, purchased from any store. If you live outside New York State, consult your local utility company to see whether they plan to run a similar program.
Ecobee
Alarm.com
Honeywell
Nest
Lux
Radio Thermostat
Sensi
Vivint
How do you enroll?
Once you have your wireless thermostat installed and connected to the internet, go to your utility website and follow the simple instructions to enroll online.
For RG&E, click: https://enrollmythermostat.com/smartsavingsroch/
For NYSEG, click: https://enrollmythermostat.com/smartsavingsnys/
Besides the cash incentives, what are the advantages to this program?
With a wifi thermostat, you can control your a/c temperature and schedule remotely. For example, if you work late one evening, you can adjust the air conditioning to switch on an hour before you arrive home. This will help you personally save money and energy over the summer. The program also benefits your community as whole, by supporting state energy initiatives and helping to reduce the cost of peak electricity.
How do the utility companies benefit?
First of all, the utilities will reduce their carbon emissions. They'll also be able to provide more reliable service, with minimal power outages. The long term goal is allowing the companies to plan their infrastructure; if there's a reduction in energy use, they don't need to build new generators.
What's the best temperature setting for your central air conditioning system?
The most efficient air conditioning temperature is in the area of 75 degrees. Keep in mind that when you run your A/C, you are paying not only a set fee for the electrical usage, but also for the time of day and the amount of cooling. Every utility measures power usage in different ways, with pricing for peak hours, pricing per day, and so on. There's about a 6 percent difference in price for each degree that you lower your air conditioning … so raising the thermostat a few degrees and limiting A/C when no one is home will significantly lower your utility bills this summer.
Laura Firszt writes for networx.com.
Looking for a Pro? Call us at (866) 441-6648