How To Remove A Tree Stump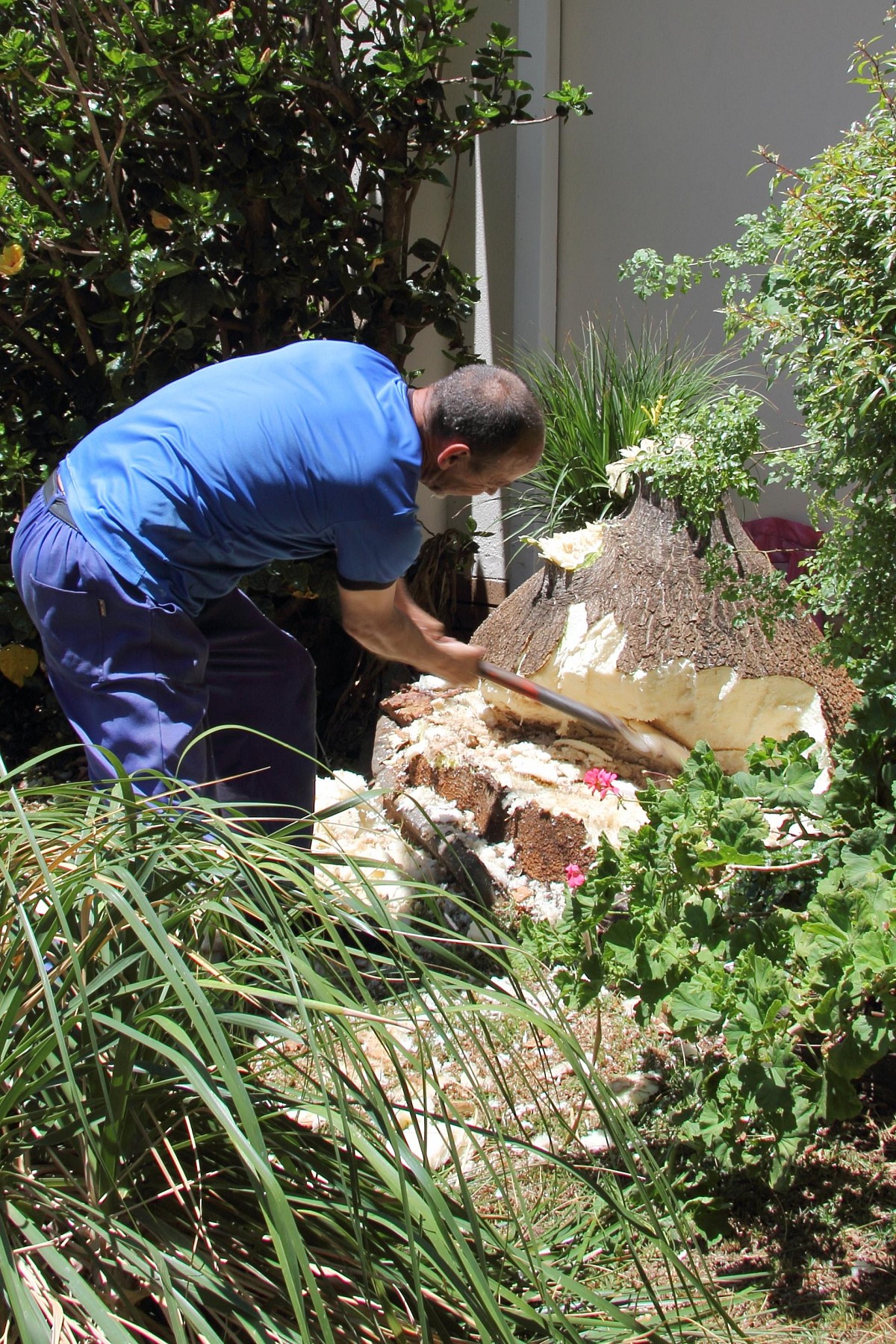 So you removed that old or diseased tree from your property. That's one problem solved ... but now you're left with a second dilemma: how to remove the tree stump? Check out this list of practical solutions.
First: Why Remove a Stump?
The question "How to remove that tree stump?" is best answered with another question. Why remove the stump? Your reasons will help determine the removal method you'll use. Common motivations for getting rid of a tree stump are:
Improve the appearance of your property. An ugly old stump has negative curb appeal.


Make it easier to cut the grass. You'll also avoid accidental damage to your mower and other lawn care tools.


Level the ground for a new deck or a home addition.


Eliminate a tripping and splinter hazard. You don't want kids to get hurt playing on your property – nor do you want a lawsuit on your hands if someone falls.


Make room for a flowerbed or retaining wall. This is especially important if your yard is on the small side.


Protect your plumbing pipes. Did you know that roots may continue to grow even after the tree trunk has been cut down? Their underground activity may cause burst pipes and major plumbing headaches.


Protect your other trees and plantings. The stump of a tree that fell (or was felled) due to disease or infestation can still infect other trees and plantings in your yard.
Next: How to Remove a Tree Stump?
The best way to start, when you're wondering how to remove a tree stump, is to cut it as close to the ground as possible with a chainsaw. Then proceed with one of these methods:
Slow methods -- for trees that have been dead at least one year:
1. Let it rot. If you're in no hurry, a simple, natural (and cheap!) solution to how to remove a tree stump is just letting it rot. Help the process along by drilling holes in the top and sides. Add nitrogen-rich fertilizer, plus some water and mulch, and leave the stump to be consumed by fungi. Dampen regularly for best results.
2. Use saltpeter. Saltpeter (potassium nitrate), the main ingredient in commercial tree stump killers, will speed up decomposition. Drill holes as above; then pour in potassium nitrate and water. The stump should get nicely soft and spongy in 4-6 weeks, at which point you can easily break it up with an ax. NOTE: The saltpeter will not harm surrounding plants.
3. Burn it out. See whether your local bylaws and homeowners association permit open air burning. In the interest of friendly relations, check with your neighbors as well. Minimize fire hazards: Clear dead leaves and other organic debris from the area; then moisten the soil around the tree stump. Drill holes in the stump and fill with fuel oil or kerosene. When the fuel has saturated the stump, carefully drop a match on it. CAUTION: The fire will smolder (and smell) for several days. Keep surrounding soil damp, and don't allow children or pets near it.
Fast methods – for stumps of any age
4. Dig it out. A small stump can often be removed by hand – you'll just need to invest some major elbow grease. First, dig around the stump and hose down the site to locate its roots. Use an ax or saw to chop off the root system. Try wiggling the stump to see whether it budges. Continue chopping those roots until the stump moves readily. Then dig under the stump to get it out completely.
5. Hire a pro to grind it. When you need to get rid of a tree stump fast (for example, you're planning to build in that location), a qualified landscaper can remove it quickly and cleanly with a professional stump grinder. This machine is equipped with a spinning steel wheel, whose teeth will turn your stump into a pile of wood chips -- great for mulching the garden! A pro can maneuver the stump grinder even in tight spots and won't tear up your yard.
Laura Firszt writes for networx.com.
Looking for a Pro? Call us at (866) 441-6648