How to Fix Common Aluminum and Steel Fence Problems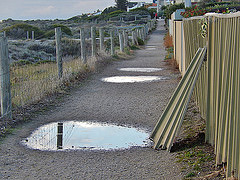 Aluminum and steel fences are famous for their long life expectancy. Under normal circumstances, well-maintained metal fencing can last 30 years or more. However, unusually harsh weather, heavy use, or shifting of the ground may cause unexpected damage. How can you repair common problems? When will replacing your fence be the best option?
Causes of Damage to Metal Fences
Natural movement of the soil could cause steel or aluminum fencing to shift position over the course of several years, resulting in sags and droops that not only look unattractive, but may also interfere with proper functioning.
Severe weather such as hurricanes, windstorms, or lightning can batter or uproot sections of your fence, especially one made from lightweight aluminum.
Impact from a vehicle, or a fallen tree or branch, is another source of damage. Aluminum may even be dented if it is bumped by humans or large animals.
Wear and tear is probably the most common cause of fence problems. This can be at least partially avoided through routine maintenance.
Fencing Problems and Solutions
Gate doesn't swing freely. Lubricate moving parts like hinges on a regular basis. If this is insufficient, replacement of hinges or latches may be all that is needed. Alternatively, you might end up having to repair the gate itself, one or more of the gateposts, or the fencing sections adjoining the gate.


Posts have shifted or become uprooted. Steady the posts by setting them in concrete. If they were originally embedded in concrete, you may be forced to break up the old footing with a sledgehammer and dig it out. Then brace the posts and pour in new cement.


Fence rail is loose or missing altogether. It's sometimes possible to support a loose rail by screwing in T-braces. Otherwise, you may need to remove the entire fencing section and replace the fence rail. In the case of an unpainted fence, care must be taken to match the color. For a painted fence, it's simpler, because you can paint the new rail to match the rest … or if the fencing has faded over time, you might want to take this occasion to repaint the entire length.


Fencing is bent, twisted, or damaged. You may be able to hammer a steel fence back into shape. With aluminum fencing, though, you will probably need to replace the damaged section completely.


Stainless steel fence is rusted. Stainless steel fencing will rust eventually, especially when it is exposed to heavy precipitation or salt water. Sand and/or wire brush the fence before applying a rust-inhibiting primer. Then paint with exterior enamel. Spray painting is the fastest method but brushing will produce a more durable, longer lasting finish, which is especially important on welds.


Steel or aluminum fence is grimy or stained. Both these types of fencing are washable. For stain removal, use 1 cup of household detergent to 1 gallon of warm water, followed by a rinse with your garden hose. Another option is pressure washing.
Fence Repair or Replacement
In some cases, you may be faced with such badly damaged steel or aluminum fencing that you're not sure whether it is worth repairing. The following checklist will help you decide:
How seriously damaged is the fence? What will your homeowners insurance cover?
How old is the fence? Is it within its warranty period? Are replacement parts still available?
Was the fence damaged because it's inadequate for its intended use? For example, aluminum is fairly lightweight. Use it to contain large animals and the metal is likely to sustain repeated damage.
Do you have the funds available for a replacement fence at this time?
NOTE: Prior to replacing a fence, check out building codes and permit requirements for your area, as well as your HOA rules. If you plan to ask your neighbors to share in the cost, discuss the project with them before you hire a fencing contractor or purchase materials.
Laura Firszt writes for networx.com.
Updated February 11, 2018.
Looking for a Pro? Call us at (866) 441-6648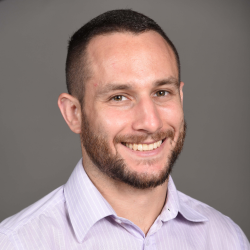 Top Cities Covered by our Fence Contractors