How to Expand a Small Kitchen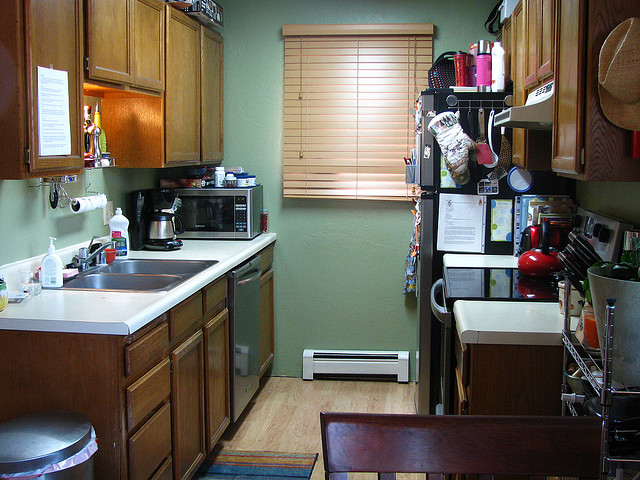 Kitchens come in all sizes, but yours may have the following hard-to-ignore pros and cons. Pro: it's tiny and cute. Con: it's…well...tiny, and you can't really fit more than one person in there to cook comfortably. Expansion by a well-planned remodel sounds well and good but if you're a renter (or a homeowner on a limited budget), this may be next to impossible. How can you make the most of a compact kitchen, from remodeling to getting rid of walls to simply working with what your living space has got? Here's a quick guide.
Expand without remodeling: Use visual tricks like adding a mirror or two to your small space, painting one or more walls with a cool-toned or neutral paint color (or even painting the ceiling), and moving or removing certain pieces of furniture to make the space seem larger.
Add more storage: If you can get new cabinets installed, longer cabinets can both add much-needed storage space and make your small kitchen seem larger. If you're just in need of places to put plates, utensils, pots and pans, or other kitchen implements, hanging wall shelves or pot racks can be a space-saver as well as an economical storage solution.
Take out one or more walls: Removing a divider or non-load-bearing wall between your kitchen and an adjoining room will open up quite a bit more space and give your home a fashionable open floor plan. On a less drastic scale, you may be able to remove part of a non-structural wall to create a pass-through, an opening in a wall that will make your kitchen seem more spacious. Meet with a remodeling contractor to discuss whether this solution will work for you.
Remodel: Some tiny kitchens just can't quite cut it -- and in such a situation, a total do-over or remodel may become a necessity. This tends to cost more than other options, and takes much longer. Expanding your available space by having an addition built onto the kitchen can also take weeks or months to complete, but if you're stuck with an abnormally small kitchen, either of these can be a life-saver for any enthusiastic home cook who needs a functioning kitchen space!
Updated June 14, 2018.
Looking for a Pro? Call us at (866) 441-6648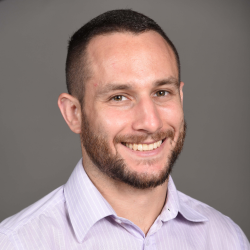 Top Cities Covered by our Remodeling Contractors