How Fiberboard Furniture Compares to Solid Wood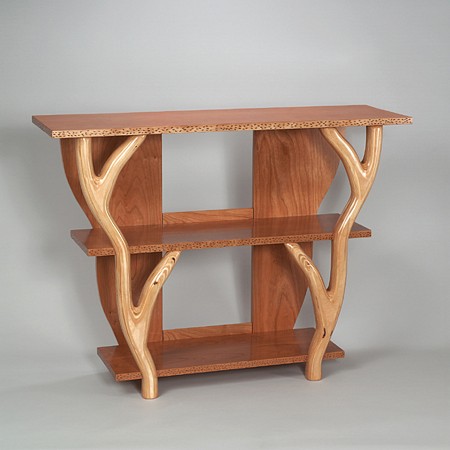 Is it wood or does it want to be wood? A few years ago I picked up an antique drop front desk from one of my clients. It was bartered for some tile work I did on his place. Later I cleaned up the finish damage and the desk has graced the corner of my bedroom since then. The fold-down panel has walnut veneer on the front and back that is bonded to the mahogany base wood. Inside the desk there are a number of small cubbies and below, a couple of full-sized drawers, all made of mahogany.
An antique-savvy buddy of mine dates this desk as built in the mid-1800s. It's pleasing to see a piece of furniture survive 150+ years of service. Will the furniture of today survive that long? That all depends on how it's made and what it is made from.
What is Fiberboard?
Fiberboard, increasingly popular for furniture manufacture today, is not wood ... not by any stretch of the imagination. Known as particle board, medium density fiberboard (MDF) or hardboard -- depending on its density -- fiberboard is an engineered product, manufactured by gluing together resins and fibers of hardwood, softwood, or other organic materials, such as hemp or sugar cane. MDF is the density most commonly used for furniture.
Fiberboard Furniture 101
There are, indeed, nice modern-looking MDF furniture pieces out there. Some of these are better than others and have real wood veneers, but the vast majority use wood print paper (basically a photograph of wood grain) and various layers of acrylics. The exteriors can be durable and wear well, but when their relatively short service life is done, they usually end up in a landfill.
Disadvantage of MDF Furniture
A couple of the biggest complaints about MDF furniture are its lack of strength and susceptibility to water damage. Fiberboard core is smooth and flat when brand new, but if you pull too hard on one of the corner fasteners or subject it to excess moisture, the core can break or swell. In the case of water damage and swelling, the strength and integrity drops off precipitously, and you end up with a pile of mushy sawdust. Sawdust and glue is no match for the interlocking fibers of natural lumber.
Fiberboard "Boxes"
Because fiberboard stock is a "sheet" product, nearly all of these modern items are variations of the basic "box." Bookcases and simple cabinets with flat panel sides and fronts are simple to build. Ikea has these units available in a compact box for the owner to take home and assemble. The engineering on these pieces is impressively exact, and they assemble with watchmaker precision. Having them shipped in such compact packages is a great cost saver, the biggest advantage these modern materials have over the traditional.
Solid Wood for the Long Haul
William and Mary, Queen Anne, Chippendale, Victorian…these names exude a sense of true furniture craftsmanship. The ball and claw foot of the past is still one of my favorites. The solid woods of those days hold tribute to the vast forests that once covered the land. Today many of these forests are long gone but others are beginning to make a comeback. And since real wood is a great sustainable resource, why not make some great furniture?
Wood Furniture Today
Today's market can still support solid wood creations. In fact, some areas of the industry have expanded. Furniture by Dovetail of Holden, MA recently doubled its work force by adding 8 new employees. The figure may seem small compared to the hordes working in Asia, but these furniture makers are artisans. Jonas Geiger, president of Furniture by Dovetail said this about the recent expansion: "People are more careful about how they spend their money, and they are looking for furniture that will stand the test of time. There is a greater appreciation for the quality that comes with handcrafted furniture."
I personally have been building custom furniture for about 25 years. Some of my greatest pleasures have been working with classic woods. The patina of linseed oil on solid cherry, or the scent of freshly milled walnut, beats the acrid chemical tinge of MDF hands down. Yes, MDF furniture paints well, and I use it now and then (per customer's specifications or to match some existing work) but my love affair is…and always will be …with real wood.
For custom woodworking, find a skilled and reliable carpenter.
Updated January 18, 2018.
Looking for a Pro? Call us at (866) 441-6648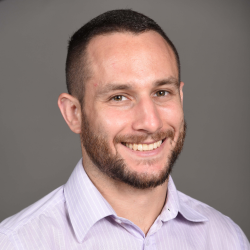 Top Cities Covered by our Carpenters