How and Why to Work With a Landscape Designer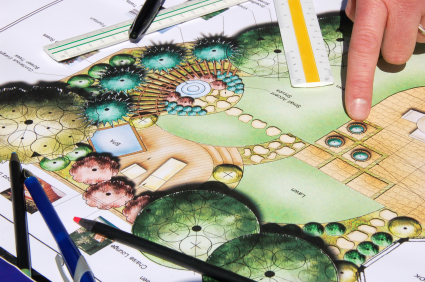 Do-it-yourselfers sometimes have a tough time knowing when it is time to hire a professional to do a job. Even though skilled at installing irrigation systems and planting bulbs, a homeowner may not have what it takes to design eye-catching, location appropriate landscaping for the property.
Hire a Landscape Designer for Curb Appeal
Real estate professionals have long touted the importance of curb appeal to improve not only the sales price but also help a property sell more quickly. Additionally, homes with well-designed yards and gardens enhance the overall neighborhood and eventually home comparables.
Maximizing Landscape Dollars
Landscape designers work in two basic ways: either they will simply draw up the plans or offer a complete installation package. To save money, many homeowners choose the plans-only option and will implement the plan themselves.
A homeowner who wants to maximize the landscaping budget dollars might hire the professional to design the front yard. Since the front yard offers the first impression of not only the property, but unfortunately in some cases, the first impression of its occupants, this area may be the best place to start.
Even if the home is not currently for sale, a home with a mature, professionally designed front yard will draw more favorable attention when it is to sell.
Advantages of Hiring a Designer to Plan Your Yard
Hiring a professional landscaper is a good idea because he or she:
Will work with the homeowner to create a design that meets aesthetic and practical needs.
Knows what plants are best for your region and climate conditions.
Is familiar with local stones and natural materials for creating patios, retaining walls, decks, planter boxes and other yard and garden elements.
Can incorporate permanent, unchangeable elements (such as a favorite tree or Aunt Emily's special bench) into the design.
Will provide a fresh perspective.
Should be current with new products and innovative ideas.
Will either purchase the plants for the homeowner or provide a comprehensive list of plants and materials for the homeowner to use.
If the designer is not providing the materials, he or she will direct the homeowner on the number of plants and materials to buy and where and when to purchase them.
Can creatively minimize the impact of nuisances such as traffic noise with trees and fences.
Will consider impediments the homeowner may overlook such as underground sewer lines, power and gas lines, and telephone lines and cables.
How to Shop Around for a Landscape Designer
As with any professional contractor, shop around. Have at least three prospective designers meet with you at the property and provide a drawing and detailed bid. The cheapest bid may not be the best option if it fails to address an obvious eyesore such as hiding an ugly utility box in your front yard. Get references from former or current clients and call those references. Better yet, drive by the property to see if you like the designer's work.
Even the best weekend warriors can benefit from professional design help to give their home curb appeal that could make the difference between a 'for sale' sign and a 'sold' sign.
Looking for a Pro? Call us at (866) 441-6648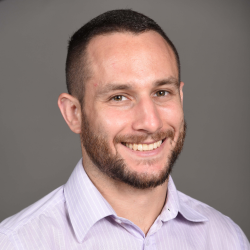 Landscaping Average Costs
Top Cities Covered by our Landscapers