How to Turn an Average Bathroom into a Home Spa Bathroom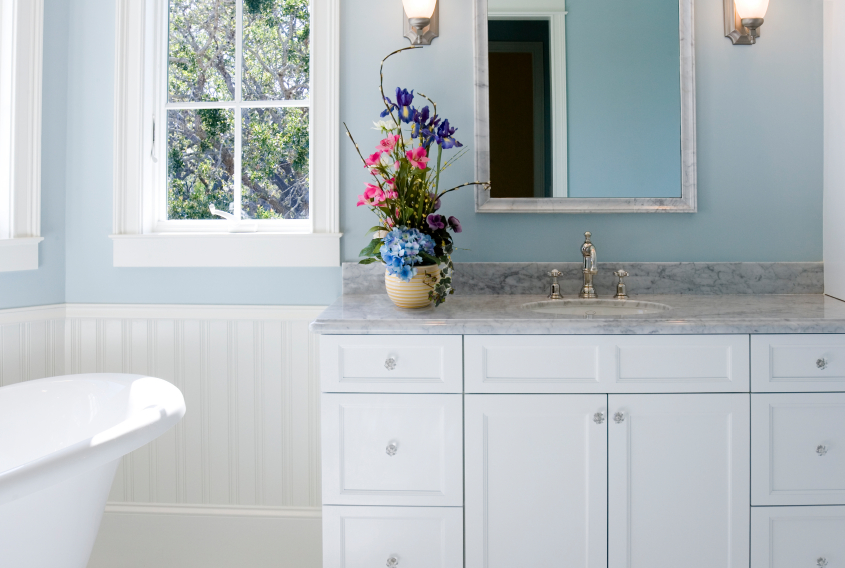 When you visit a spa, you'll notice that the "wet" areas evoke a certain feeling of relaxation. What elements of these rooms makes them feel so relaxing? Surely it's not just the water features. On their own, hot tubs and saunas are not necessarily harmonious-looking. It's the colors, textures, lighting, and lack of clutter that make spas feel like spas. Also, smell and sound give spas their distinctive atmosphere.
Now, most of us spend more time in our own bathrooms than we do at spas. Really, who can afford to frequent the spa? For the average Jane or Joe, our bathrooms are about as close to a spa as we get most of the time. It is in our bathrooms that we get that pampering and "me time" that we need.
Since having a tile contractor come and install new tile is not necessarily in the budget, smaller, cheaper changes can make an average bathroom feel more like a spa.
Make toiletries part of your decor: When you visit a spa, you see only carefully selected and displayed toiletries. A simple way to create the look and feel of a home spa bathroom is to clear toiletry clutter. First, purge old and expired shampoos, creams, and scents. Next, find some inexpensive matching glass or china cups or jars. Fill them with your go-to toiletries, like cotton swabs and soaps. Then tuck away the rest of the packages in closets or cabinets.
Paint it in a neutral color palette: Bright colors are stimulating; neutral colors are more relaxing. You don't have to limit your color palette to white, beige, and brown -- take advantage of "the new neutrals". Sophisticated, nature-inspired colors, like grays, greens, and blues, are also neutral. Avoid glossy paint; stick to eggshell finish paint. For inspiration, check out the light and colors painted by a Seattle painter in this healing, beautiful Seattle home.
Upgrade the linens and shower curtain: A favorite interior designer of mine took a look at my old-school pink tiled bathroom and said, "White linens." Was she ever right! Adding a white, washed linen shower curtain gave the room a feeling of serenity. Shower curtain color and texture really matter. The right color and texture can lighten, brighten, and harmonize; the wrong color or pattern may make the room look dowdy and dark. Fluffy matching towels, and a high-quality shower curtain made of natural fibers, can transform even an ugly bathroom like mine into a spa-like retreat.
Spray paint the fixtures: Nothing says "cheesy 1980s shmaltz" like the shiny faux-brass faucet handles and sink spigots of the era. To tone down your dated fixtures and give the serene feel of a home spa bathroom sanctuary, paint metal components with textured spray paint.
Chaya Kurtz writes for Networx.com.
Updated October 25, 2018.
Looking for a Pro? Call us at (866) 441-6648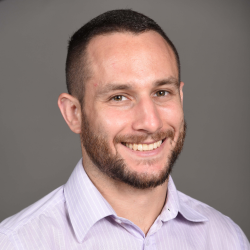 Top Cities Covered by our Remodeling Contractors