Home Intercom Systems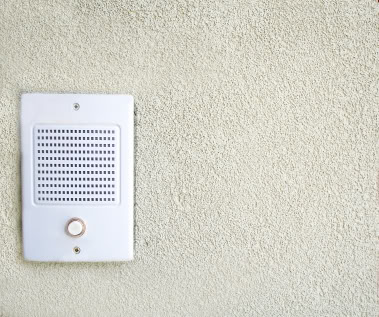 As a child, I never lived in house without a home intercom system. We weren't rich or lazy. It was just much easier for my mom to communicate with my racecar driver dad, who spent a good portion of his time in the detached garage. The intercom, which worked by transmitting data over the power lines, was a simple wall-mounted unit that, as a 3-year-old, I called The Squawk Box. Ten years later, we lived in a different house and had different needs. The technology was still the same, though instead of wiring each unit into the wall, they plugged in. My friends thought we were gadget-y and cool and a little weird.
Home intercom systems have many different applications. Sure, they're great for rounding up the family for dinner at a push of a button, but they can also be used as room monitors and to see who is at the front door. There are units with ranges of up to 4,000 feet that can be synced with walkie-talkies and mobile devices. Monitor your baby's room with a push of a button. For an individual with mobility issues or other limitations, a home intercom system can help him communicate his needs with others.
Here are some things to look for when purchasing a home intercom:
Technology
Home intercom systems work by transmitting voice or image data over special wiring, your home's electrical wiring, or through the air. You can get a wired or a wireless system. Wired units are more expensive and will likely require an expensive install. They also aren't portable. If your family changes routine in five years, will the units still be in the best locations? If not, they'll be a hassle to move. Of course, if you are moving to another house, you'll have to leave your hardwired system to the next owners.
Home intercom systems that plug in and utilize power line technology are easy to use and set up. The only problem is that in order to communicate, the different intercom stations have to be on wires that run on the same electronic transformer. If your wiring is old or wonky, you might have problems. Expect to pay between $75 and $125 for basic 2-unit systems ($50 for an additional base) that has up to four channels. Multiple channels allows for private conversations between units set to the same channel.
Wireless intercoms probably make the most sense for today's lifestyle. You can move them around a house or apartment as needed and take them with you if you move. The downside is that they don't offer the privacy of a wired system, which, unless it's tapped, offers complete security and no interference. If interference and privacy are concerns, look for a wireless system that operates outside the common 200–270 kHz (the FM band) and 2.4 GHz (Wi-Fi) range. Prices for these systems typically start around $100, with additional units available in the $75 area.
Range and Mobility
Home intercom systems generally have a range, in perfect conditions, of 1,000-1,500 feet. This is just fine for most homes. One of the aspects of wireless technology which is so cool is that you can carry a unit throughout the home. Portability is convenient for keeping an ear on your kids if you need to go to the laundry room in the basement, or just to make communication easy no matter where you are in the home.
What if you have needs that extend beyond 1,000 feet? If you have outbuildings like barns, workshops or garages, staying in touch is easy with a MURS (multi-use radio service—frequencies assigned by the FCC for business or personal use) intercom system. These systems give users a 4,000-foot range and generally consist of a base unit and a hand-held. A residential MURS intercom starts at $200 with additional bases and hand-helds running about $100.
Security
Most intercom systems have a lock function, meaning that you can monitor a room. This makes a good baby monitor that will grow with the family's needs.
A door intercom provides convenience. Who wants to stop what he is doing to talk to a salesperson? But door intercoms also add an important security feature to your home. Most home intercom systems have a way to incorporate a door monitor; some even feature recording and night-vision capabilities. A basic door intercom can be attained for as little as $80. It attaches to a wall outside the door and wirelessly communicates with inside intercom bases. For just $20 more, homeowners can get a model that replaces the doorbell.
Starting at $300, doorbell intercoms with video are available. The basic unit will show who is at the door and wires to the existing doorbell. These systems also have a fun feature: multiple door chimes! You pick the chime or the song that plays.
Having a home intercom system is a convenient way to stay in touch with your family, no matter which room they are in. It also can add peace of mind when security features are added or used. Intercom systems can also be expanded to meet your family's ever-changing needs.
Request multiple estimates on installation of your home intercom system.
Updated July 23, 2018.
Looking for a Pro? Call us at (866) 441-6648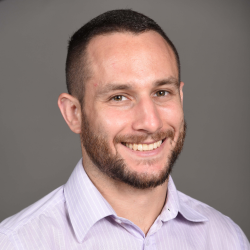 Top Cities Covered by our Electricians