Home Energy Audit: DIY and Save Money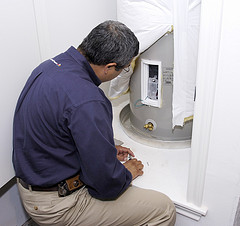 Lower your energy bills and keep your family more comfortable. If that sounds good to you, it may well be time to perform a home energy audit. This procedure tracks power consumption and seeks out areas where energy is being wasted. While a professional energy audit with high tech equipment will give you the most comprehensive results, doing it yourself is free and will give you a good general picture of your home's performance. Here's what to do.
Online Tools For Home Energy Consumption Analysis
You may be all excited about climbing your roof to check for leaks and crawling around the basement inspecting insulation. However, the best place to start your DIY home energy audit is actually sitting at a desk. Look over your monthly utility bills for the past year, or check the 12-month summary on your latest statements. Enter this information, together with your zip code, square footage, number of household members and a record of all the fuels used in your home – electricity, natural gas, propane, wood and so on – into the Energy Star Home Energy Yardstick. Your energy efficiency score will then be calculated for you, including suggestions for how to improve your results. Alternatively, use the Home Energy Saver, developed in the DOE's laboratory. This in-depth questionnaire is useful in calculating energy efficiency for either an existing home or a new residence that is still in the design process.
Air Leaks
Once you have completed your online energy analysis, you can move on to physically inspecting your home, in particular if your energy score shows significant room for improvement. The City of Seattle offers an excellent printable checklist to assist you in this inspection. The first problem to look for is air leakage, which can account for as much as a whopping 30 percent of your home heating bills. Search visually for sources of air leaks both indoors and out, in the form of such clues as gaps around windows or doors and along baseboards, cracks or holes, insufficient fireplace damper sea, missing weather stripping, improperly sealed pipes or dryer vents, and other similar problems. For more accurate results, bring a lit candle or stick of incense with you to help detect air movement.
Insulation
Next, check your home's insulation. Every surface – walls, ceilings and floors – that separates the interior of your house from the outdoors is considered part of the building's "envelope." The entire envelope must be adequately insulated to avoid loss of heat in winter and air conditioning in summer. While inspection of insulation in areas such as an attic space is a relatively simple matter, it is more difficult to check other areas, for example, exterior walls. If you suspect a problem, it may be well worth calling on a professional energy auditor. The ductwork associated with your HVAC system should also be insulated.
Heating and Cooling
Check your home's heating and cooling equipment at least once a year. Clean or replace filters as required, particularly during periods of heaviest use. If your system is more than fifteen years old, consider replacing it with a new energy-saving Detroit HVAC system which will keep you more comfortable in those hot Michigan summers and cold winters.
Lighting
Inspect your home's lighting, especially in the parts of your house where you spend the majority of your time. Make sure that you are using the most efficient types of lights (for example, a lamp rather than a powerful overhead fixture in an area that needs only soft lighting). LEDs, fluorescents and energy-saving incandescent are the best choices for light bulbs. Modern dimmer switches are another option to save energy.
Appliances
Don't keep electronics such as TVs on when no one is in the room. Turn off and unplug appliances when not in use. If you are ready to replace an electronic item or appliance, purchase one with the Energy Star label if possible.
Laura Firszt writes for networx.com.
Looking for a Pro? Call us at (866) 441-6648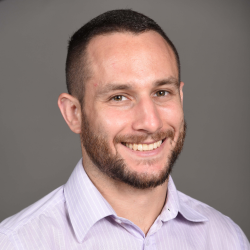 Heating & cooling Average Costs
Top Cities Covered by our HVAC Contractors