Guidelines for Building a Bouldering Wall at Home
Do you love bouldering? Building a bouldering wall at home means you can enjoy this fun sport whenever you wish. Find out how.
What you need
Building a bouldering wall at home requires planning, possible engineering help, power tools, and a good friend or two to help (or a good carpenter).
Planning: First, you'll need to find a space in your house -- or yard -- that is amenable to a bouldering wall.


Engineering help: The walls you build your bouldering wall out from have to be able to carry the dead load (the wall itself, which is very heavy) and the live load (the climbers). It will probably be necessary to get help from an engineer or very experienced contractor to find out the load bearing capacity of the room where you are considering building a bouldering wall.


Power tools: The minimum you'll require is a power saw and a power drill, as well as a variety of hand tools, including a stud finder, a level, a screwdriver, and a hammer. I've listed the bare minimum of tools that you'll need. Depending on the design that you choose, other tools could be necessary.


A good friend: This is at least a two-person job, so enlist the help of a buddy.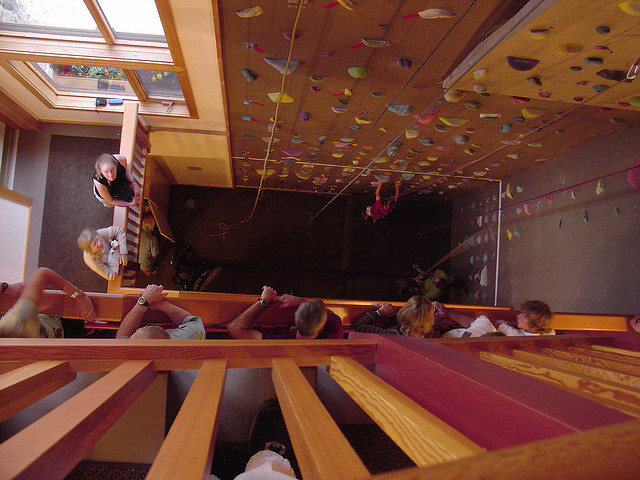 Where to build an at-home bouldering wall
The space you choose essentially will depend on how much of an angle you plan to build your bouldering wall at. The steeper the angle, the farther out the bouldering wall will extend. If you're looking to install a plain vertical climbing wall, you could put it in any room where there is an adequate fall zone. However, with steeper walls, the fall zone will extend further into the room. In other words, you need a pretty much empty room in order to build a bouldering wall with an adequately large fall zone. Do you have an empty room? That's probably the best room for installing a bouldering wall.
The basic structure of a bouldering wall
The basic structure of a bouldering wall is a wooden frame covered with plywood, and attached to the existing wall studs and floor joists. It is basically joists attached to joists. The joists are framing lumber; the plywood has to be high quality plywood and at least 3/4 of an inch thick. No cheap plywood!
For detailed sample plans for building a bouldering wall at home, check out Metolius Climbing and Moon Climbing. The directions are nuanced and technical; just click over to one of them. Metolius's guide is more in depth; Moon Climbing's guide is more basic. However, they are similar in their approaches to the project. When in doubt, find a contractor in a place like Seattle to consult with. Why do I imagine that Seattle residents have a high per-capita distribution of climbing walls?
Bolting climbing holds to your bouldering wall
There are two primary types of climbing holds for indoor rock walls: bolt-on holds, and screw-in holds. Both the Metolius guide and the Moon Climbing guide to building a bouldering wall at home recommend installing bolt-on climbing holds, attached to the bouldering wall with T-bolts. Use the highest quality bolts you can get; no cheapos. Figure top-of-the-line hardware into the price of your materials. Remember: This wall will be supporting a lot of weight!
These are just basic guidelines. You'll also need to research creating safe fall zones (very important), and how to arrange climbing holds. Good luck building your climbing wall!
Chaya Kurtz writes for Networx.com.
Updated October 11, 2018.
Looking for a Pro? Call us at (866) 441-6648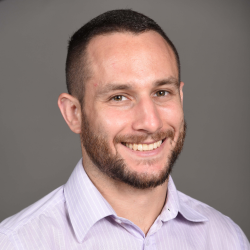 Top Cities Covered by our Remodeling Contractors