Guide to Mounting Your Flat Screen TV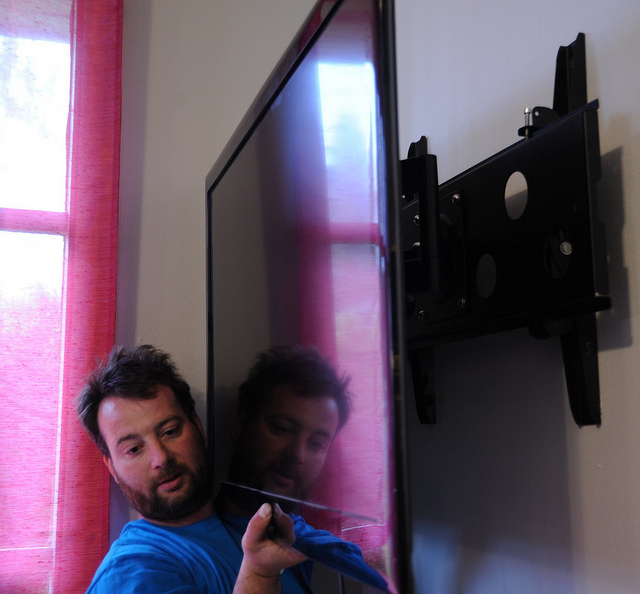 In the old days, it was easy. When your grandparents bought a TV, it came with its own little Mid-Century Modern stand. They could even roll the whole deal from one spot to another if they chose. But nowadays, televisions are no longer just a piece of furniture. No, plasma, LED, and LCD TVs are huge and hungry for space. (The largest to date is Panasonic's gargantuan 152-inch flat screen.) How to mount your new flat panel TV in the best spot? Use our handy guide.
Heat
An extremely common location to hang a television is over the fireplace. While that may fit the best with your decorating scheme, it's not really a good idea if you actually use your grate for burning logs. Installing a TV too close to any source of intense heat (that is, 90 degrees F or over) will prevent its self-cooling mechanism from working properly.
Height
Another problem with mounting your flat screen TV above your fireplace mantel is height. The television will simply be too high for you and your family or guests to watch without straining your necks uncomfortably -- unless you sit 20 feet or so away. So much for a cozy movie night! However, you'll be relieved to know that there is a simple formula for calculating how high to hang the TV. Your eye level while you are comfortably seated in your favorite TV-viewing chair = the ideal height for the lower one-third to halfway point of your screen.
Weight
Although your flat screen is slim and trim compared to the televisions of the past century, it can still pack a surprising amount of weight. A 65" LED or LCD set averages 57 and a half pounds; the same size plasma TV weighs in at a hefty 81.4 lbs.! If you are planning a wall mount, check with the manufacturer to make sure you buy brackets that are suitable for your screen weight and size. Don't try to save a few bucks here either -- shell out for good-quality brackets. Firmly anchor the mounting screws ... not just into the drywall or plaster but also into the actual wall studs for safety.
Distance
You are likely to find a lot of confusing recommendations floating around for the ideal viewing distance between your chair and the television, based on the screen size and degree of definition. However, a 2012 study reported that no matter what type or size of flat screen TV you have, a standard distance of 65-75 inches is optimal to both minimize potential eyestrain and increase your sense of involvement with the action taking place on the screen.
Etc.
Choose from a variety of bracket types -- flat mount, tilting or articulating -- depending on how flexible you want the TV angle to be. A slight tilt will help to eliminate glare on the screen. You will also need an electrical outlet near where you plan to locate the television, as well as a communication cable and possibly wiring for surround sound. Hide the cable inside the wall if possible; otherwise use a paintable wire channel. If you live in a home built more than 40 years ago, you may also need to upgrade your electrical panel to 200 amps.
Laura Firszt writes for networx.com.
Looking for a Pro? Call us at (866) 441-6648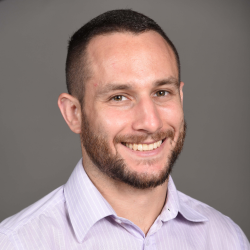 Top Cities Covered by our Electricians