Guide to Installing Pendant Lamps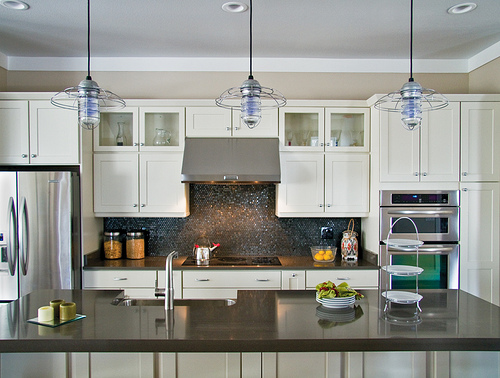 One of the more appealing trends in home decor is pendant lighting. In the last few years I have installed a large number of pendant lamps, most commonly over kitchen islands or work areas, although they are also catching on for bathrooms. Pendant lighting installation is fairly easy; you need basic access to the area above and a source of power. If you are swapping out an existing light, it's a DIY-friendly project. New installs involve a few extra steps, which may not be so simple. Find out more.
Layout Comes First
Before you start drilling holes and pulling wire, do a bit of planning. Unlike the recessed "can" light, pendant lamps are mostly contained "outside" the box. This is the electrical junction box required by code for most installations, which can be a standard size or a mini "pancake" box that is often surface mounted. Since pendant lights hang, one trick I use is a plumb bob to simulate the light's final location. This low-tech tool simplifies pinpointing the center of the box. A higher-tech version is the plumb bob "laser," a much cooler $50 to $300 gadget. (If you don't already own one, this is a great project to justify a new purchase).
Box Installation and Wires
Depending on what type of pendant lighting you have, you may need a full-sized junction box. Installing one in an "old work" environment is easy – use a box that clips into the existing drywall or paneling. "New work" boxes, by comparison, are boxes that are attached to ceiling joists or other framing members. This is the preferred route when your lights are being installed as part of a bigger remodel, where the drywall has been removed.
With the box locations identified, the next step is to supply them with power. This is where your planning will pay off. Most overhead spaces have wires somewhere up there. The simplest method is to tap into an existing lighting circuit that is already switched. Anything beyond this can get more complex and may require you to hire a professional electrician to run new wires.
Hang The Light
If your pendant lamp is a simple replacement for an existing light, the hard part is already out of the way since you have a box and wires in place. Consult with the instruction sheet or installation diagrams to attach the needed parts in the correct sequence. Light types can vary widely so you don't want to guess.
As is highly recommended with any electrical project, the power supply should be turned off at the breaker before starting any work. Additionally, if you are not comfortable with your skills and experience in performing electrical work, you should contact a trained and qualified electrician.
Kevin Stevens is a Networx writer.
Updated February 4, 2018.
Looking for a Pro? Call us at (866) 441-6648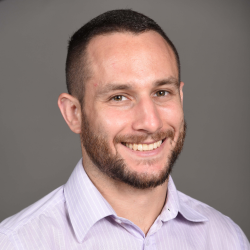 Top Cities Covered by our Electricians