Green Renos that Help Your Home's Resale Value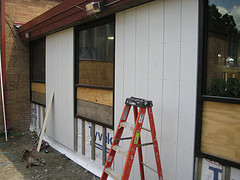 Turning your home more eco-friendly makes sense in terms of reducing energy consumption (while often increasing comfort levels due to more efficient HVAC) for you and your family. And the benefits continue when you put your house up for sale. More and more property buyers are attracted by environmentally sound features – and are willing to pay for them. Here's how to go green in a way that's most likely to have a positive effect on your home's resale value.
What Resale Buyers Want
The general trend in home buying is toward convenience; the majority of purchasers want a house that is ready to move into. They are interested in green features but prefer upgrades that have proven value. Energy-smart appliances, a new HVAC system, ceiling fans, insulation and draft-excluding doors and windows are more desirable than the latest fad in alternative flooring materials.
Renovation of the kitchen or master bath is well known to offer the best return on investment when it comes to resale value. It also gives you the perfect opportunity to go greener with an Energy Star fridge and dishwasher, for example, or a tankless hot water heater, low-flow shower head and dual-flush toilet.
Don't forget the power of curb appeal, that all-important first impression your home makes on a potential purchaser. Should you decided to resurface the exterior, choose a product with a good insulation value to minimize energy loss. Fiber cement siding is a popular choice because it is inert and does not emit toxic substances; it is extremely durable, too, adding to its green factor because it will not need to be replaced as frequently as other materials.
More Environmentally Friendly Renos
Adding a deck or other outdoor living space ups your resale value. At the same time, it may reduce your fuel consumption; if your backyard is attractive enough, you just might opt for a stay-cation.
When you repurpose an underused attic, basement or bonus room as an additional family room or bedroom, you create more usable square footage to offer potential buyers. Until you are ready to sell, you will reap the benefit of the extra space – and of the HVAC efficiency created by upgrading the insulation in these areas.
On a Tight Budget
The traditional way to add buyer appeal on a budget has been application of a fresh coat of paint. If you go this route, choose low- or no-VOC paint to safeguard your family's health ... and the wellbeing of whoever may own your house in the future, as well.
Plan
When planning any renovations, respect your home's style. New features should be comfortably integrated into the structure. For instance, simple rustic-style lighting will work better in a two-hundred-year-old farmhouse than ultra-modern geometric LED fixtures, no matter how efficient the latter may be.
Your reno should be proportional in price to your home's total value and suitable for the character of the neighborhood that you live in.
Workmanship
Make sure your contractor does a good quality job, guaranteeing both parts and labor. All necessary permits must be obtained; this will also be helpful in applying for any energy-saver rebates or tax credits to which you may be entitled.
Money Talks
Many home buyers today are quite savvy about the benefits of greener houses. Even if they are not, they will understand dollars and cents. A factual description of your lowered utility costs – with recent bills as evidence -- may be an excellent selling point. Paying for a professional energy audit will provide even more solid documentation. If you built the house new or had extensive reno work done, LEED Certification is further proof of your home's green status.
What's in It for You?
Many charts and analyses have been done showing what percentage of home renovation costs you're likely to recoup when you sell. A 2013 study by the organization Resources for the Future analyzed prices of resale housing in three urban areas (Austin TX, Portland OR and North Carolina's Research Triangle) showed that buyers are willing to pay more for green homes. You might not recover your Portland remodeling expenses dollar-for-dollar, but you are apt to receive a higher selling price.
In addition, your home's environmentally friendly upgrades will tend to attract more viewers and perhaps tip the scales in your favor for potential buyers making their final decision.
Laura Firszt writes for Networx.com.
Looking for a Pro? Call us at (866) 441-6648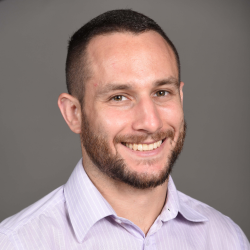 Top Cities Covered by our Remodeling Contractors