Garage Door Safety Tips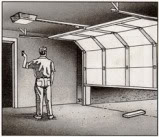 Learn more garage door safety tips from the
IDA
(International Door Association)
Following garage door safety guidelines is a crucial part in ensuring your safety when operating your garage door. Follow these tips, some of which include maintenance and even having a garage door contractor come out every few years (or more, depending on the status and age of your garage door) to give a professional maintenance check of your garage door.
1. Follow Manufacturers' Instructions and Recommendations
Always follow what the manufacturer has to say. Keep your instruction manual in an easily accessible place so that you can refer back to it when questions arise. Some manufacturers will include maintenance tips and it's best to follow them. Make sure to follow any specific safety instructions for your garage door.
2. Replace Old Strippings
One of the most common service calls to garage door contractors is for spring replacement, although it's not always easy to spot the need for replacement on your own. Keep track of how long you have had your springs and inspect them regularly. If you notice rust or any other signs that they may be wearing out, consider replacement. As a general rule, you should always replace both springs, even if one is still ok.
3. Cables
Cable inspection is just as important as spring inspection. Visually inspect the cables that attach the spring system to the bottom brackets on both sides of the door. If these cables are frayed or worn, they are in danger of breaking, which can cause injury. Leave this task for a garage door professional.
4. Forget the Do-it-Yourself Urge
Considering the major importance of a properly functioning garage door, you may want to leave garage door installation to the professionals. Even seasoned do-it-yourselfers should consider hiring a professional garage door installer.
5. Safety Cables
If your garage door has extension springs, you need a safety cable that runs through the spring and secures to the wall or ceiling at each end. When your garage door is down, extension springs are under high tension. If the spring breaks, it may cause injury. A safety cable can keep that broken spring contained. If you have extension springs but do not have a safety cable, call your local dealer for a safety inspection. (Source: DASMA)
6. Be Aware of Changes
Is your garage door suddenly squeaking? Does the door not open and close as smoothly as it once did? These could be signs of a problem. Prevent potential problems or injury and have a professional check it out.
7. Finger Injuries
Finger injuries occur from fingers being placed between the door sections when pulling down on the door. If you manually close your garage door, then a safer option would be to install handles or other safe gripping points in order to close it in a safer manner.
8. Lower Brackets
Make sure to have tamper-resistant lower brackets. Many older garage doors do not have these but should, as they prevent the door from being tampered with.
9. Educate Your Children
Make sure children of all ages understand the importance of not tampering with any garage door parts as well as general safety rules, such as staying away from the door while it is opening and closing.
Looking for a Pro? Call us at (866) 441-6648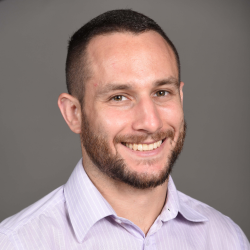 Garage door Average Costs
Top Cities Covered by our Garage Door Pros