The Annual Furnace Exam: Why It's So Important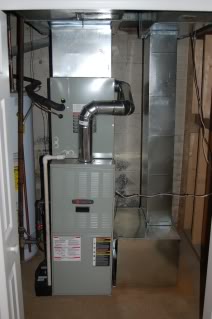 Source: Ardyiii, Flickr.com
If maintenance is the most important aspect of home ownership, then prevention is perhaps the most important aspect of home maintenance. It's always better to stop problems before they start, and when it comes to the furnace in your home, you can do that by making sure to have it inspected and maintained by a qualified HVAC technician every year.
Annual Furnace Inspection: Why It's Important
Here are a few reasons why it's so important to have your furnace checked and serviced every year:
Keep your furnace running smoothly. The technician inspects parts, replaces ones that have worn out, lubricates components where necessary, checks the unit's electrical wiring (he will let you know whether you need to call in an electrician), and so on. You wouldn't put off the tune-up for your car. Think of this as a tune-up for your furnace.


Improve efficiency. How? Here's an example: in order to heat your home properly, the furnace pulls air through a filter. In time, the filter can become clogged with airborne particles, making the furnace work harder to move air through it. The furnace's efficiency decreases, shortening its life and increasing your heating bill. However, if the filter is maintained, via regular cleaning or changing, you'll avoid this problem.


Protect your health and that of your family. Neglected, dirty filters can release mold spores and other toxic airborne particles into your home, causing respiratory problems and disease. A well-maintained system improves the indoor air quality and helps prevent such problems from occurring.


Keep the furnace working reliably. Annual furnace inspection and maintenance allows the technician to spot problems that may be small now but that could become serious if left untreated. HVAC contractors in Philadelphia, where the temperature can sink as low as 10 degrees Fahrenheit (without taking wind chill into account), will tell you that the customer who calls every year for routine maintenance usually sounds a lot calmer than the customer they haven't heard from in a while, whose furnace has suddenly stopped working in the middle of an Arctic cold snap.


Help you regulate the temperature in your home. The technician will verify and calibrate your thermostat to make sure that the furnace is heating your home properly and reliably, at the temperature you want, when you want it.


Save lives. Fuel-burning furnaces (natural gas, oil, etc.) tend to release carbon monoxide in their exhaust. When the furnace is working properly, this gas is channeled out of the home through an exhaust pipe. But leaks happen, and a carbon monoxide leak is dangerous because that particular gas is odorless and deadly. A licensed professional will test the furnace for leaks as part of routine maintenance.
When to Schedule Your Furnace Inspection
The best time to have your furnace inspected is before the weather turns cold. Although the traditional time to schedule a furnace inspection is at the end of summer or in the early autumn, you can avoid the rush by booking an appointment in late spring, as soon as the home heating season is finished. Find a furnace professional to have your furnace inspected.
Updated March 25, 2018.
Looking for a Pro? Call us at (866) 441-6648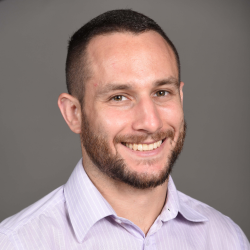 Heating & cooling Average Costs
Top Cities Covered by our HVAC Contractors