My Foundation Is Cracking. Do I Need Emergency Repair?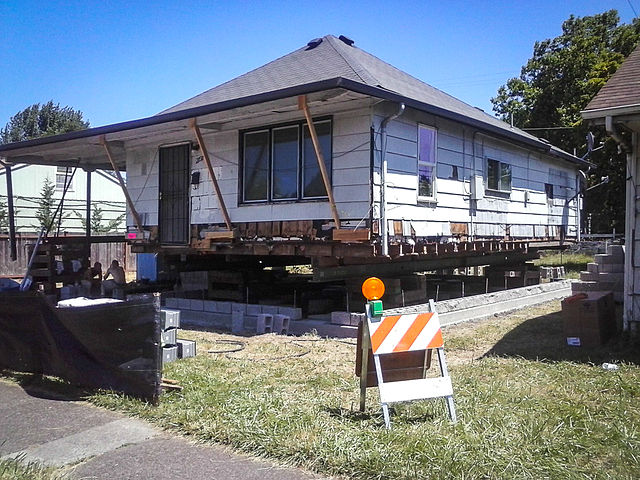 Cracks in the foundation – or anywhere in your house -- can look like a homeowner's nightmare. But does foundation cracking automatically have to equal urgent repair?
"Not always," goes the short answer. To respond to the question more fully, it's important to explain the different types of foundation cracking and what they mean to you.
What These 5 Cracks Mean In Terms Of Foundation Repair
Hairline cracks are less than 1/16" wide. Usually, small hairline cracks don't require any action ... yet. Inspect your foundation regularly, though (once a year minimum, more often if you notice some potential problems.). It's an excellent idea to document any cracks by photographing them.

If a wall crack widens substantially, get it taken care of. The same goes for basement floor slab settlement. And if you're not sure how serious the foundation cracking is, contact a foundation repair pro for expert advice.


Crack is causing a foundation leak. Obviously, any crack which is admitting water into your basement is problematic. However, as long as the cracking is not structural and has not worsened appreciably with time, you might be able to seal it up fairly easily, with the help of a polyurethane foam injection. The foam may then be cemented or painted over to make it look less conspicuous.


Angular crack appears in a brick wall. When a brick wall was installed directly atop a concrete foundation (as was done in many older homes), it may eventually form angular cracks. The reason is very simple: the bricks are expanding in the heat of summer. This is a cosmetic issue, which does not signify a need for foundation repair.


Vertical crack is wider at one end. If the wider end is at the bottom of the crack, you could well have foundation heave. When the wider end appears toward the top, the most likely cause is your foundation dropping. Both these patterns signal serious trouble. Call for expert inspection and repair urgently.


Crack forms a "stair-step" shape. When this type of cracking appears in a cement block or brick foundation, it is a warning sign that you should schedule an inspection. And if these cracks are located near the corners of your foundation and/or your masonry starts to crumble, you will need emergency professional repair.
How To Protect Your Foundation Against Cracking

Looking for a Pro? Call us at (866) 441-6648