Floor Grout Options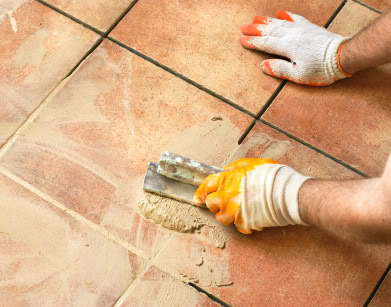 Choosing a grout should be nothing like the monumental task of selecting just the right tile from the thousands of available options, but in many ways it's equally important. Grout is integral to the look and performance of any tiled surface, and it is (or should be) just as permanent as the tile itself. Color choices aside, the best grout to use depends on three factors: the size of the grout joints, the durability and stain resistance desired, and the application requirements (that is, how much you're willing to take on if you're doing the work yourself).
How Big Are Your Grout Joints?
Grout joints are the spaces between individual tiles – before and after they're filled with grout. The width of your grout joints determines whether you'll need sanded or unsanded grout. For joints up to 1/8" wide, use unsanded grout (sometimes called wall-tile grout); if the joints are wider than 1/8", use sanded grout (AKA floor grout). The only difference between the two is that sanded grout contains sand, which helps reduce shrinkage and cracking with larger joints. Despite the terminology, wall grout is the right stuff for floors with small joints, just as floor grout is used on wall tile with wide joints.
Cement-Based Grout
Cement-based grout is the garden variety grout mix available in dry powder that you mix with water. Most formulations contain Portland cement, colorant and various additives to improve workability, color quality and stain resistance. Though cement-based grout is cheaper and easier to apply than its industrial-strength cousin, epoxy grout (see below), it must be sealed to help prevent stains, especially on floors. Grout sealer is very easy to apply, but it must be reapplied periodically (every year or so) to maintain stain resistance. Ask your tile dealer or grout manufacturer to recommend a sealer product. Most tile applications call for penetrating-type sealers, as opposed to membrane-forming versions.
Epoxy Grout
Like epoxy adhesives, epoxy grout is made with two parts of chemical goo which you blend together to form a super-tough substance that sticks to anything (including your tile, if you don't wipe it up in time). Why use it on your floors? Because it's highly resistant to staining, chemicals and wear – and you never have to seal it. The unmatched durability of epoxy grout makes it a tempting option for high-traffic areas like foyers, hallways and even bathrooms.
While current formulations of epoxy grout are easier to apply than older versions, it's still a job best left to experienced tile pros, and perhaps the bravest of DIYers. If you're in the latter group, purchase a kit that includes everything you need to complete the job. Kits make this unforgiving material much more manageable.
Older epoxy products were prone to yellowing or darkening in sunlight, so be sure to ask the manufacturer about your specific application. It's also important to seal porous tile, such as natural stone and even ceramic and porcelain with a flat finish, before grouting with epoxy grout.
Premixed Urethane Grout
Premixed urethane grout is the new kid on the block hoping to make fast friends with DIYers. It comes in a bucket and is ready for application, which is similar to other grouts. Urethane grout is water-based (tools clean up with water) and has a long working time; however, you must be strict about wiping residue from the tiles before it dries. Best of all, like epoxy grout, it needs no sealing. Some sanded formulations of urethane grout can be used for grout joints as small as 1/16", so the wall grout/floor grout distinction doesn't apply.
As when shopping for tile, the best resource for help when choosing a grout is a good tile supplier. A well-established local dealer who works with many professional installers can steer you toward the right field-tested products for your project and answer any questions about floor grout installation and care.
Find a professional to choose the right grout for your project.
Updated May 15, 2018.
Looking for a Pro? Call us at (866) 441-6648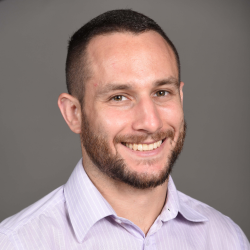 Top Cities Covered by our Tile Contractors