Green Painting: Eco-Friendly Painting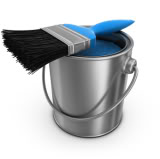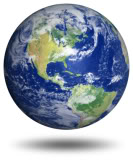 In today's world, most of us can't do without paint for our homes – but we can do without harming the environment. Unfortunately, paint causes harm to the environment. The good news is that there are simple steps you can take to minimize the harmful environmental effects of using paint.
Green painting involves simple ways to make painting healthier for you and our environment. Going green isn't harder or more difficult when it comes to painting. In fact, it's not even more costly. All it takes is a commitment to certain additional steps in the selection and care of your paint.
Never pour paint down a drain. This is one of the biggest mistakes people make without realizing that the paint (and the harmful chemicals in it) can pollute groundwater. Instead, consider taking the lids off your old paint cans to solidify the remaining paint. For liquids that don't solidify such as thinners, add kitty litter or shredded newspapers to absorb the liquid.
When purchasing paint, there are simple steps to take to avoid overbuying paint and thereby help to eliminate waste. It will also save money! Carefully measure the area you will be painting to determine the amount of paint you need. A typical gallon of paint covers about 400 square feet, so unless you have a special kind of surface you are painting that will require extra paint, use the 400 square feet as your guide to avoid overbuying. Make sure you thoroughly read the label on the paint can to make sure that the paint is right for your project. Some stores offer recycled paint, which is a great, environmentally wise option to choose for your project. If you have any questions, you can seek the assistance of a painting expert at a painting supply store or choose to hire a local painting contractor who knows about green painting.
Choose latex and latex acrylic paints: These are least bad for the environment. Pure acrylic latex paints are the best because they contain the lowest levels of solvents. You will also want to make sure to choose an acrylic latex paint that has a low-VOC (Volatile Organic Compound) level. VOCs are organic chemical compounds that have high enough vapor pressures under normal conditions to significantly vaporize and enter the atmosphere, causing smog in our air and other environmental problems. There should be a notation on the paint can which states that the paint is LEED-certified, which means that it contains low levels of VOCs. You do not have to compromise quality when it comes to low-VOC paints. In fact, a great paint company, Sherwin-Williams, has taken great steps to supply low-VOC paints. You can read all about its green paints in the green solutions section of its website. Acrylic paints are less harmful than oil-based paints. Learn more about paint types and the differences between them.
Other Green Painting Tips
Seal paint cans tightly. Store your unused paint in very tightly sealed cans, upside down.
Wait on washing. If you will be painting for more than one day, try wrapping your tools in a plastic bag for reuse instead of cleaning them at the end of each day. The tools will last overnight or even a few days if kept out of the sun.
Clean and scrape well. When you have completed your painting project, scrape any excess paint from the can, latex rollers and brushes with a stir stick or wall scraper. Doing so prior to washing will make them easier to clean. It's also better for the environment in that you will be decreasing the amount of paint going down the drain. Wash your equipment in a sink or similar drain, and not in a storm drain on the street or outside in your yard with a hose.
Looking for a Pro? Call us at (866) 441-6648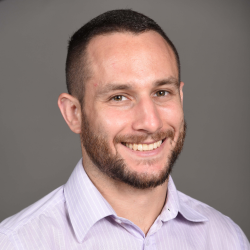 Top Cities Covered by our Painters