Easiest Way to Repair Nail Holes in Plaster Walls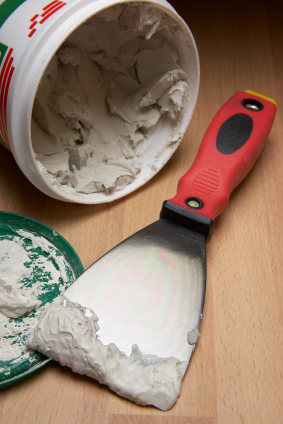 If you live in an older home, the walls are plaster, rather than drywall. And chances are that these walls are dotted with a few nail holes ... or a lot!
The good news is that nail holes in plaster walls is a fast, easy DY fix, even if you're not an experienced weekend warrior. Find out how.
Supplies
What you'll need is simple:
A putty knife
Fine sandpaper (100 grit)
Lightweight spackling paste (available at hardware stores and home centers)
How to Repair Those Nail Holes
Trim away any loose or crumbling pieces of plaster.


Clean the wall area you plan to repair.


Stir the spackling paste with your putty to blend thoroughly.


Smear a modest amount of paste firmly over the hole. Avoid dragging too much extra onto the wall.


Let dry. Repeat the spackling if necessary.


Once the hole is completely patched, gently sand away excess spackle.


Prime and paint the repaired area, matching paint carefully.


To store any leftover spackle, cover with a thin layer of water to keep it moist and close tightly.
If you don't have the time or inclination to DIY, you can hire a reliable handyman to take care of this and other household repairs.
Updated December 18, 2018.
Looking for a Pro? Call us at (866) 441-6648