Designers talk about home libraries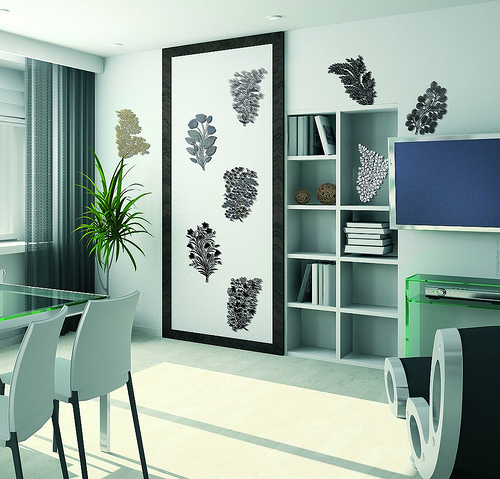 Once upon a time, a library was something only the Pope in Rome could afford. Eventually, as printing evolved and prices came down somewhat, the super wealthy were also able to amass a collection of books big enough to warrant a whole room dedicated to them.
With the advent of improved printing processes and mass production of paper, books became commonplace in most homes, and most regions boasted accessible bookstores.
In the 1990's, big box stores such as Barnes & Noble and the now-defunct Borders pushed out many of the little guys by offering big discounts on books, making them even more available to the masses. On top of this, over the course of the 20th century, more and more people were able to attend college, which added text and research books to the collection as well. Consistent throughout this growth in the personal ownership of books is the notion that books convey a message of intellect and success and when bookcases were no longer enough, whole library rooms were built to accommodate the collections. Even for people who were not big readers, books were so easily accessible that it was still fairly easy to fill up the shelves.
In 2011, we are buying fewer and fewer physical books and are downloading more and more to our Kindles, smart phones and iPads. Without massive collections of books on hand, how does one fill up the shelves in a home library or library wall? I asked two designers who are well known for their talent at filling large book shelves what their thoughts are on the subject.
Brooke Giannetti, interior designer at Giannetti Home Architecture and Interior Design in California and blogger at Velvet & Linen and author of the new book Patina Style, says that very few of their clients are asking for dedicated libraries these days. Says Brooke, "Rooms are becoming more multi-use — we are designing more 'dining room/libraries' as well as family play rooms or studies that incorporate a wall of shelves for books and display. We are also getting more requests from clients to remodel existing libraries to create art galleries or playrooms. Several clients have shown us their iPads and said, 'This is my library!'"
Joni Webb, Texas based interior designer and blogger of Cote de Texas. Webb also notes that libraries are playing double duty as home offices, especially in smaller homes, but that in her area, big readers are still looking to create dedicated spaces for their collections.
In addition to books that people actually read, there has always been a market for books that are collected for their aesthetic value alone. Beautiful leather-bound tomes with gold leaf print have always been popular. Webb says, "Homeowners can buy books just to fill the shelves and can be bought by the box load very inexpensively. The books are new without the jackets and look lovely in shelves. This is perfect for people who have libraries to fill, but not enough books to fill them."
In addition to collections of books, homeowners may also use their library shelves to showcase collections of art and objects. Giannetti notes that very few of their clients have book collections and that they are more likely to display art collections, like one client who collects Chinese antiquities, or decorative items that reflect their interests such as a collection of vintage musical instruments.

With the mix of books that are read, books that are not necessarily going to be read, objects and other assorted decorative items, how does one fill the many feet of book shelves in a manner that is both aesthetically pleasing as well as functional? After all, what's the point of all of this if you can't find a book when you want it?
Joni Webb prefers to arrange books by type. Says Webb, "I'm not fond of books displayed by color, which I find distracting. Paperbacks would not be displayed, or if they are, I'd do so with pages out, spine in, to keep the look consistent."
Brooke Giannetti, however, feels that, "In a home office, I don't think there is anything wrong with filling shelves with real books. Grouping the books by size or color helps to make the shelves look less chaotic. However, if our client loves books but doesn't like how they look when displayed on shelves, we will design cabinets with solid doors or glass doors with cloth panels to hide the books, creating a calmer feeling space."
Linda Merrill is a Hometalk - http://www.hometalk.com - writer. Read more articles like this one - https://www.networx.com/article/designers-talk-about-home-libraries - or get help with your home project on Hometalk.com.
Looking for a Pro? Call us at (866) 441-6648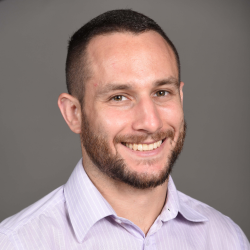 Top Cities Covered by our Remodeling Contractors