What to Know When Designing a Wood Deck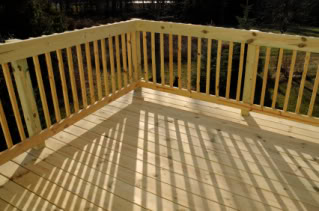 While adding a wood deck to extend your livable space can add value to your property, consider hiring a professional carpenter to make sure the job is done to code. Pros know which permits need to be acquired and are also familiar with the local building codes. Here are a few things to consider when adding a wood deck to your property.
Cedar: This durable wood not only looks and smells nice, it is insect resistant. The texture of cedar is soft, and the grain of cedar is intricate and beautiful. Clear or tinted sealers will protect the natural beauty of the wood.
Redwood: Used frequently in construction, redwood has a beautiful rich color and is very hardy. Redwood is considered to be best natural wood choice for moist regions of the country.
Pressure-Treated Pine: Pine is a soft wood and chemical additives help it resist insects and rot. Among the drawbacks to using pressure treated wood are rapid discoloration, splitting, and discoloration.
Pine: Relatively inexpensive, pine lumber is available in very soft species such as white pine or hard species such as long-leaf pine. Seal it to maintain the integrity of the wood.
Steps
When building steps, there are some standards that are to be followed. If you have ever tripped on a step that is too high or too short, you know how important these standards are. Steps should be at least 36" wide, not including the handrails. Add a landing for every 12' of vertical rise. Standard steps are 6" high by 15" deep. Determine how high your deck is and divide by 6". The result is how many steps you will need to build or have built.
Railings
For safety and comfort, handrails and railings should extend at least 36" up from the deck and step surface. Check with your local building authority for exact deck railing height requirements in your area.
Finishing Touches
Railing jewelry such as post caps and finials add the finishing touch to your deck railing. Create a custom look with adornments made of metal, glass, wood, or ceramic. Design, carve, or paint a unique post cap for a truly custom look.
Deck Design Inspiration
Ideas for Alternative Deck Materials
Must-Have Accessories for Deck, Patio or Porch
Whether you build your wood deck yourself or you hire a professional carpenter, the more you know about the materials, building standards and codes and custom adornments the happier you will be with the finished product.
Updated August 22, 2018.
Looking for a Pro? Call us at (866) 441-6648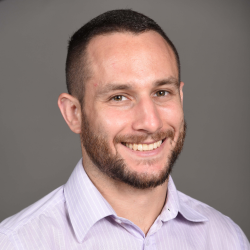 Top Cities Covered by our Carpenters