Decipher The Strange Behavior Of Your Washing Machine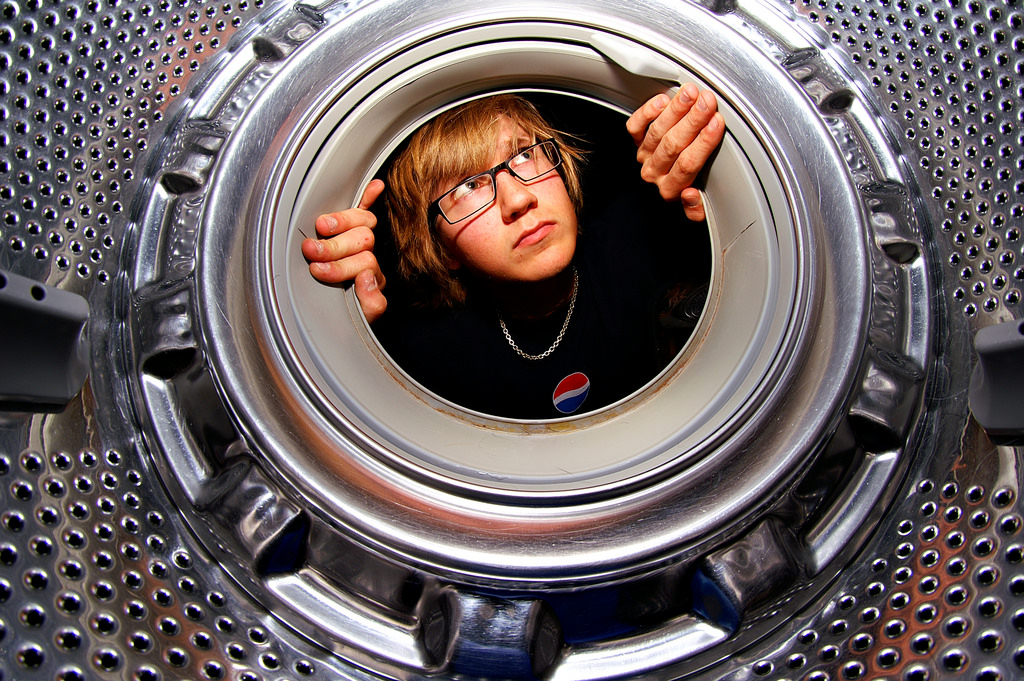 A pile of dirty laundry + 1 washing machine + a little detergent + a lot of water = clean clothes. The formula sounds simple enough. Simple, that is, until the main component – your washer – starts acting strange. Then the whole process can degenerate into a frustrating puzzle. Read on for help in successfully solving 5 mysteries of your washing machine.
Mysterious odors. Fusty, musty odors are a sign that your washing machine itself needs to be washed. Here's how. Every couple of months, run the washer at the hottest possible setting -- WITHOUT clothes inside. For a top loader: As the tub fills, open the lid and pour in a quart of white vinegar (a natural disinfectant and deodorizer). Close the lid and allow the machine to agitate for 1-2 minutes; then add a cup of baking soda. Let the mixture soak another 10 minutes before completing the cycle. For a front loader: Use ¼ cup each white vinegar and baking soda in the detergent tray before the cycle begins. Between loads, leave both the tray and the door open. If you have small children, wipe dry the inside of the drum instead and keep the washer door locked.


Lurking threat of a burst hose. Over time, a rubber washing machine supply hose will tend to dry out, becoming brittle and possibly splitting eventually. Turn off the water supply to your washer after every single laundry session in order to minimize the threat of messy and destructive flooding from a burst washing machine hose ... especially if you are planning to be away from home for an extended period of time. Better still, have your standard rubber hose replaced with a durable stainless steel version. The steel hose only costs about $50, a small price to pay for your peace of mind.


Puzzling thumps and bumps. Your machine may start thudding and thumping during the spin cycle if you try to wash waterproof or water-resistant clothing, such as rain jackets. The problem is these garments tend to trap wash water, causing the load to become unbalanced. The shaking that results is not only loud and annoying, but also can permanently damage your washer. New models may offer a dedicated Waterproof cycle. Otherwise, check your owner's manual for guidance; it may recommend the low- or no-spin mode, or warn against washing waterproof items altogether. Other possible causes of a noisy washing machine are feet that need leveling (an easy DIY fix if the feet are adjustable) or a loose motor mount or drum (which needs professional attention).


Bafflingly poor cleaning performance. Do you find your washing machine just isn't getting clothes as clean as you would like? Using cool or cold water is an eco-friendly habit, but a regular cold-water cycle alone may not be enough. Presoak in warm or cool water, rather than switching to a hot wash temperature. You'll get clothes considerably cleaner without drastically bumping up your electricity use. For special cleaning problems – garments which are particularly soiled, greasy, or sweaty -- spot treat the troublesome area with a paste of your usual laundry detergent and reduce the amount of detergent that you add to the load.


Bizarre bleach stains. Recently, my new chocolate brown towels started showing neon orange-y stains that looked like they'd been splattered with bleach. Since I don't bleach my laundry, I wondered if the cause could be my detergent – or even the washer itself. However, a bit of online research turned up the true culprit. Many topical acne treatments, such as the one my son has been using, contain benzoyl peroxide, which can cause a bleaching effect on cotton fabrics. "Professor Google" suggests a number of solutions, including changing to white towels during the course of using this medication. Personally, I prefer the idea of an alternative treatment to clear up the complexion, such as tea tree oil.
Laura Firszt writes for networx.com.
Looking for a Pro? Call us at (866) 441-6648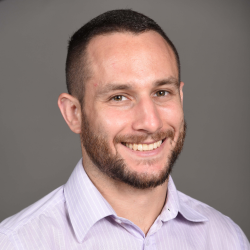 Top Cities Covered by our Handyman Services