Custom Cabinet Ideas
Custom cabinets fill the gap that stock cabinetry can't. In many cases, a home's layout matches stock sizes, or stock sizes can be mixed and matched to fit your needs. However, when unique situations arise, custom cabinets are the answer. Another great thing about finding a custom cabinet builder is that they can offer up exotic wood choices not routinely available in the big box stores.
Feast your eyes -- and your imagination -- on these custom cabinet ideas!
1. Australian Lacewood Vanity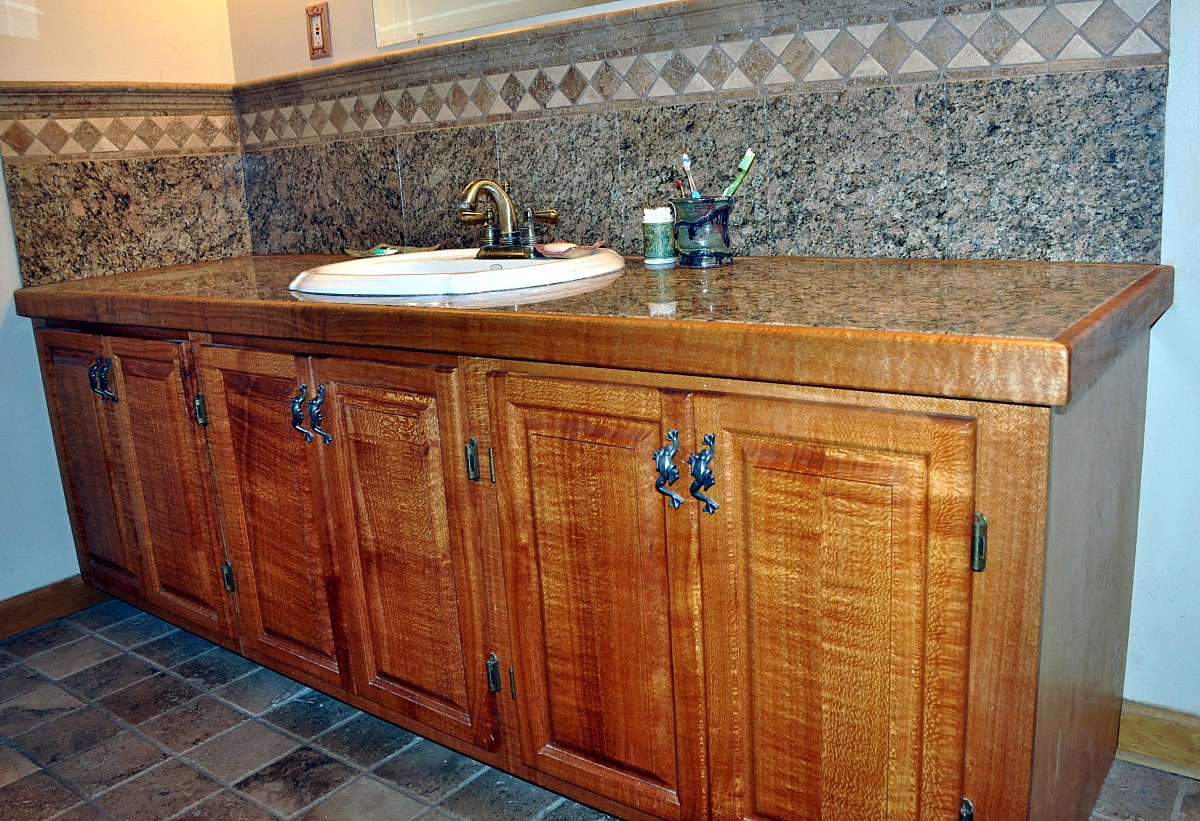 A few years ago, I wanted to add a little flair to my home's master bath. This 7 foot vanity features three main door sets, with the set on the right concealing a column of drawers. The wood that I used for this cabinet is Australian Lacewood, which has a very pronounced "ray fleck" pattern. A second tall cabinet at the end of the tub, also made with Australian Lacewood, is used for linen storage and as a laundry hamper.
2. Knotty Pine Dresser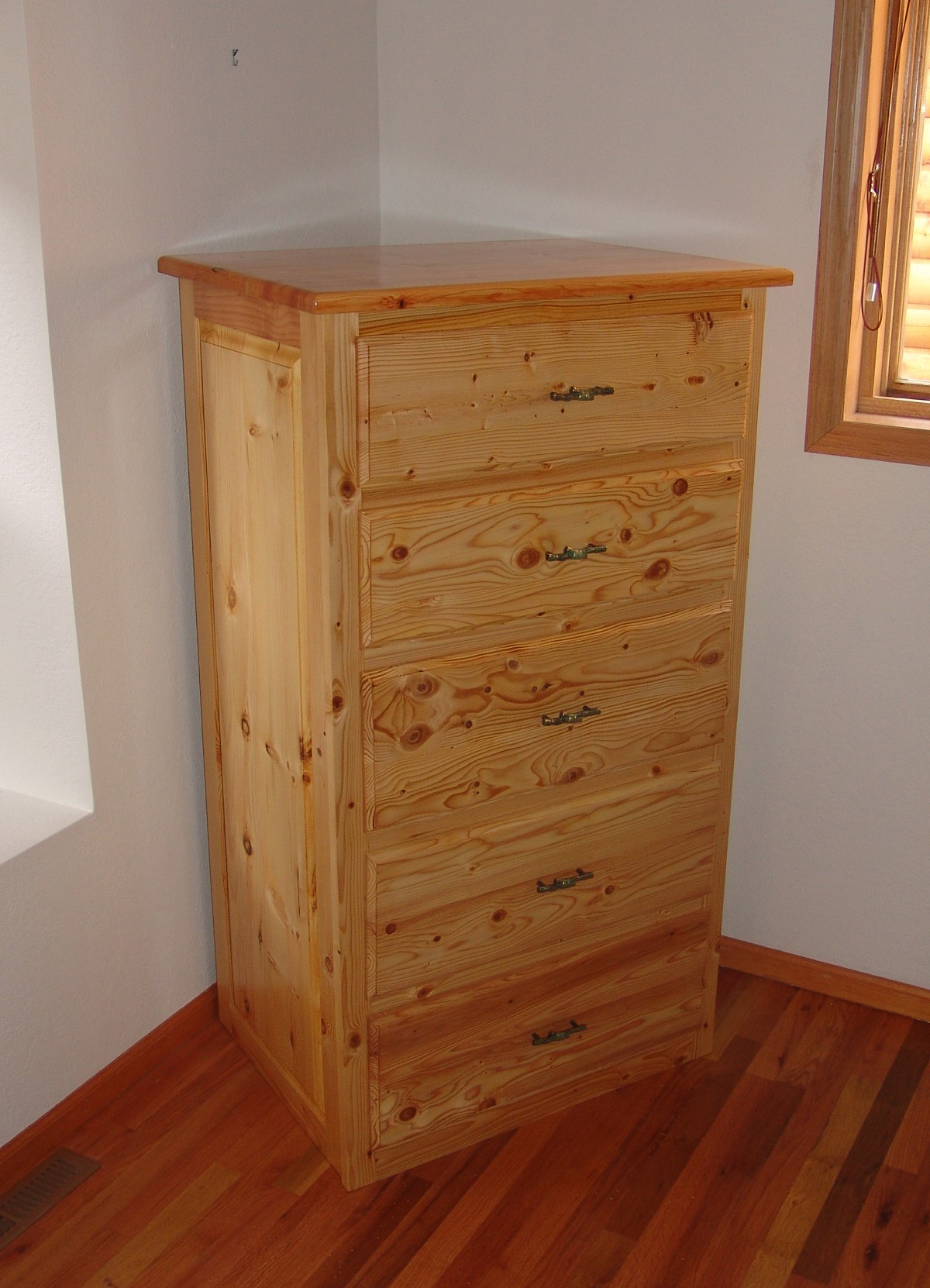 Not all custom cabinet ideas involve exotic wood like the previous Lacewood project. This dresser was built of knotty pine. Believe it or not, a number of these boards started their life as 2 x 6 construction common studs, but a few passes through the thickness planer and few more across the jointer resulted in furniture grade wood. Yes, it is a bit of work to cherry pick stock from a pile, but the results are well worth it. This is a 5-drawer unit with dovetailed drawers and fame and panel sides, part of a set that included 6 other pieces.
3. Red Oak Closet Organizer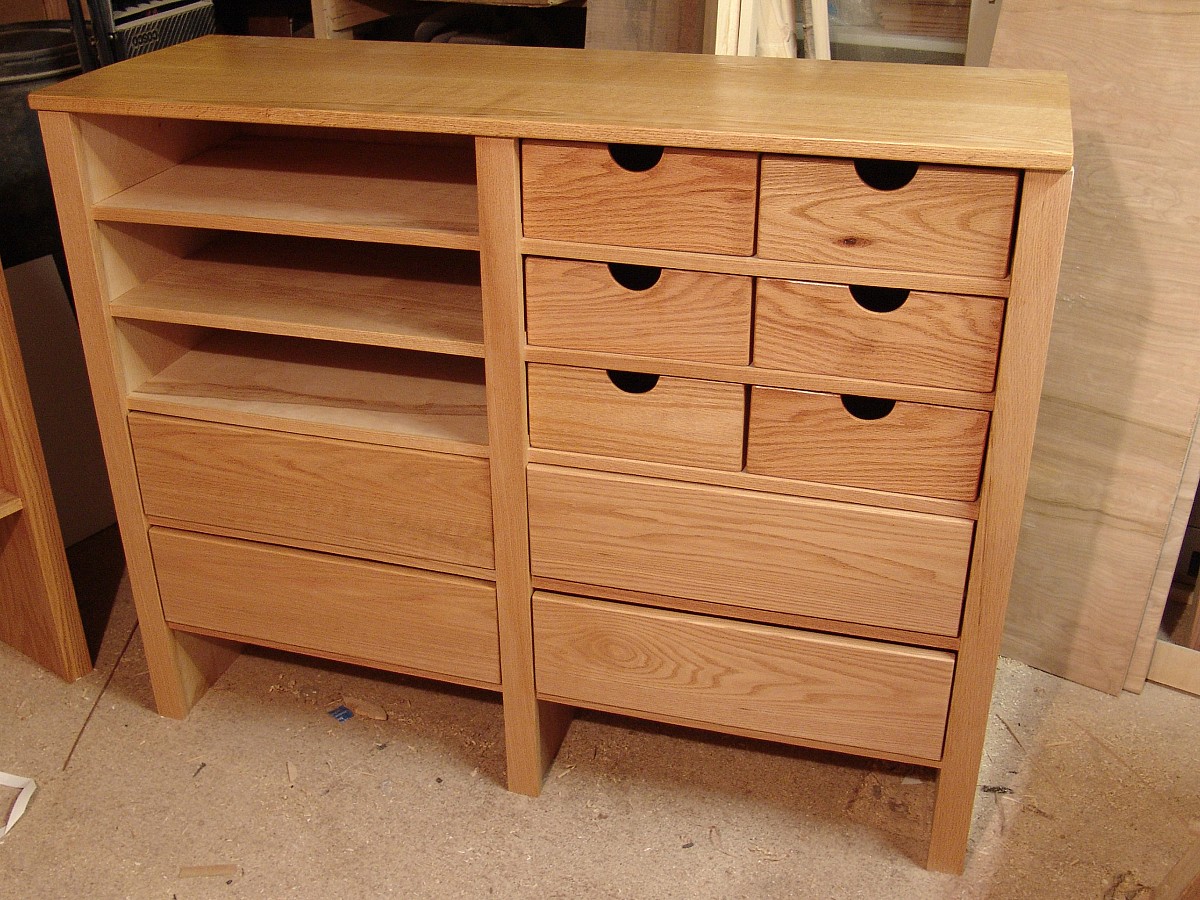 This multi-functional piece is the lower part of closet organizer, pictured here in my shop during some of the fitting stages. The clients wanted open shelves, traditional drawers and some basic pull-out cubbies. The upper section consisted of bookcase type shelves. This unit, built from two sections, was installed "wall to wall" in the back of the homeowners' closet. This was built from red oak, and was finished with a clear satin finish.
4. Cherry Bookcase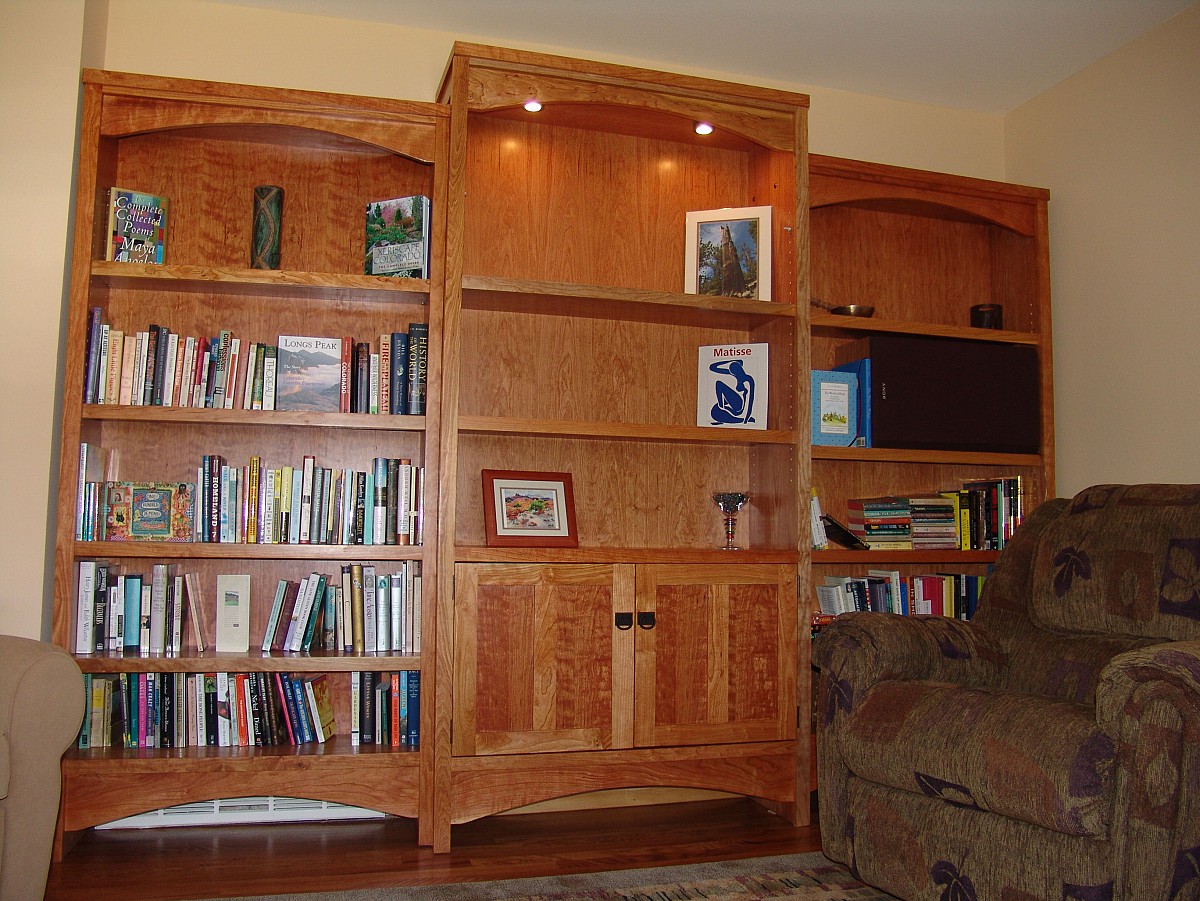 This 3-section bookcase was designed as a "semi-builtin," with simple brackets at the top to prevent tipping and wiggle room of about an inch on each side. I talked the owner into this design over a standard builtin. This simple choice allowed her to take it along when she moved to a new home a couple of years later. Placing this unit on a longer wall allows the finished sides to show their beauty. The center section is a few inches deeper than the sides, has enclosed shelves behind the doors, and features a lighted top section. This was built with solid cherry accented with Mission-style hardware.
5. Maple and Birch Kitchen Cabinets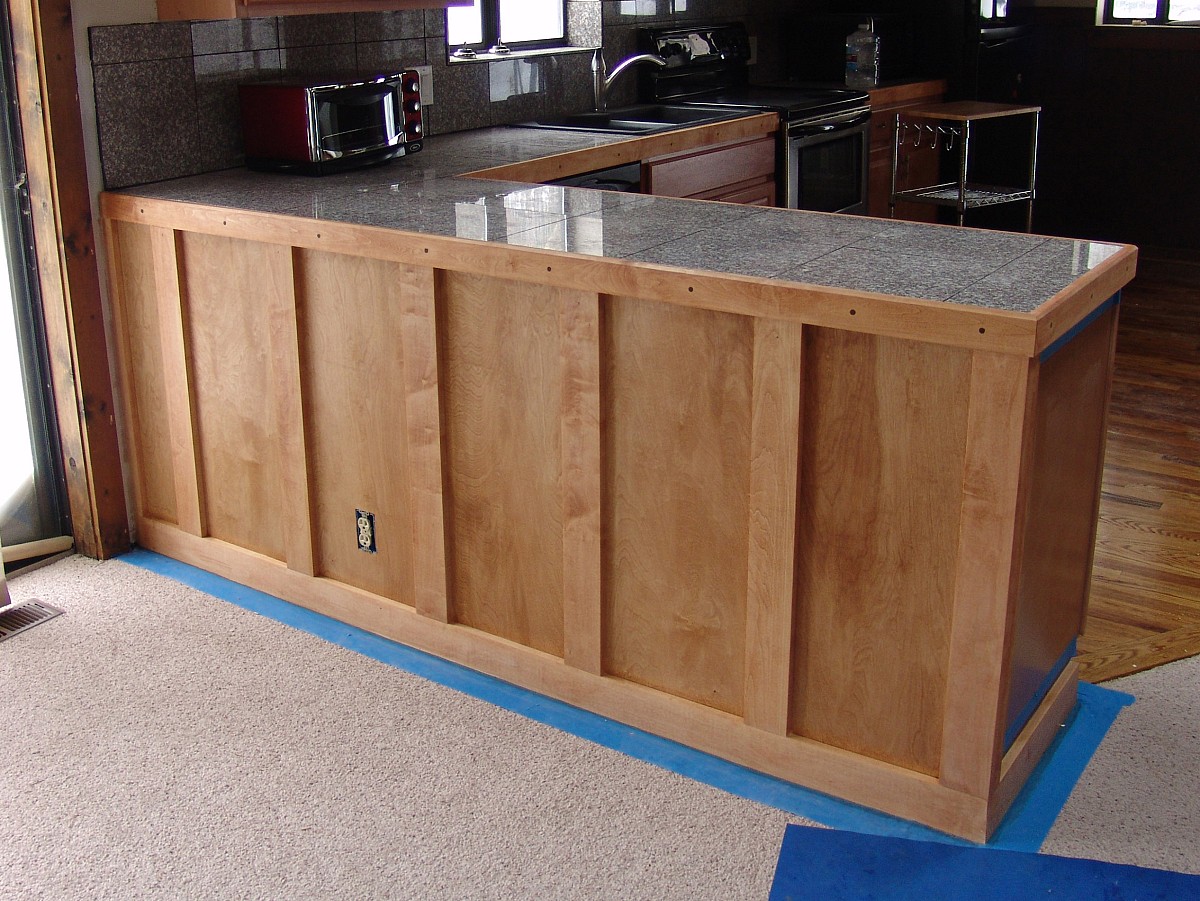 Here the kitchen cabinets are stock from a local big box store, but the installation is "custom." Maple and birch hardwoods allow the normally hidden cabinet backs to be furniture grade too. The blue stripes are painter's tape that was protecting other surfaces during the onsite finishing work that is required with many of these installations. Walnut screw covers add some dimension to the project.
6. Hardwood Blanket Chest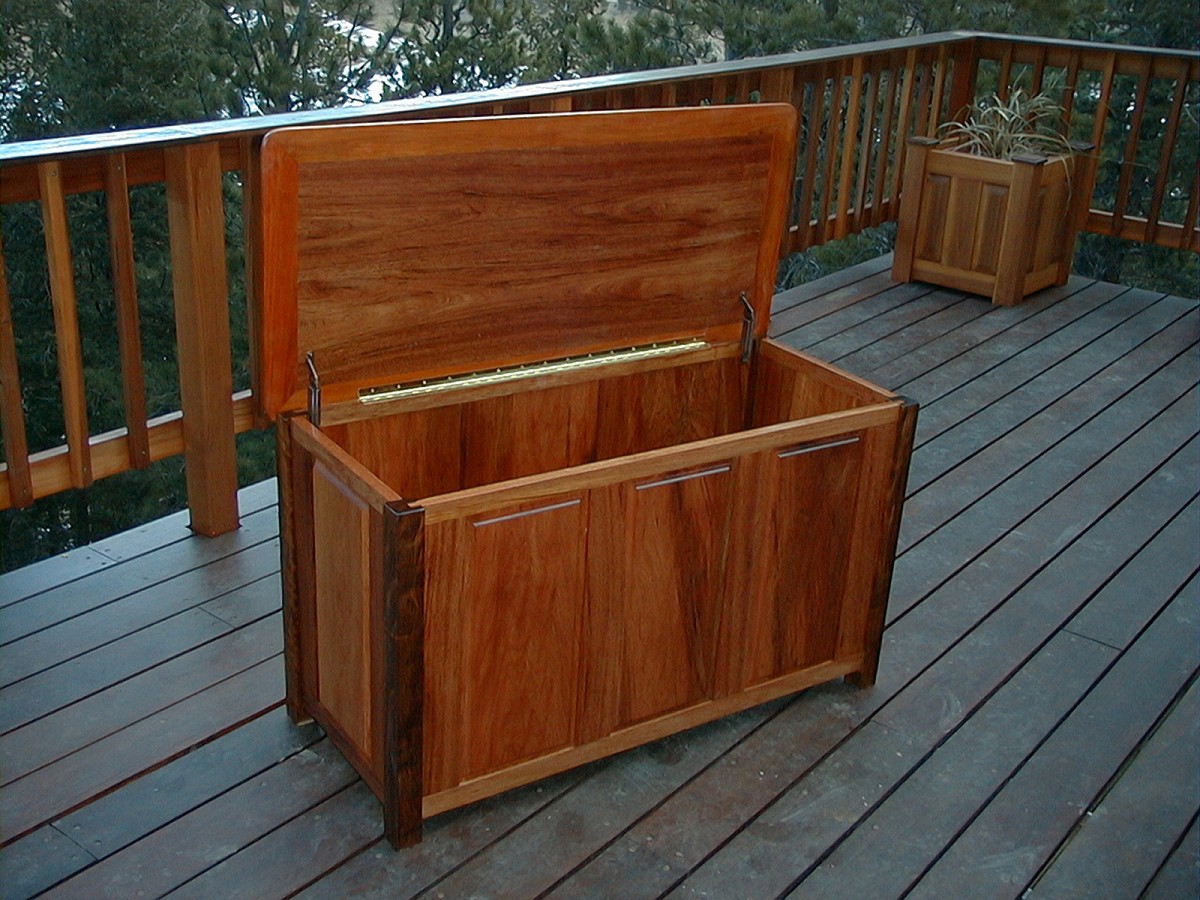 This blanket chest showcases a few rare species of wood: Chechen composes the legs, Palea borders the top, and Santa Maria was used for the rest. Frame and panel construction was used throughout. Because heavy dense hardwoods make up the top, a pair of heavy duty lifters provide an easy and safe lift. Quality construction will provide an heirloom for generations to come.
7. Spalted Woods Jewelry Box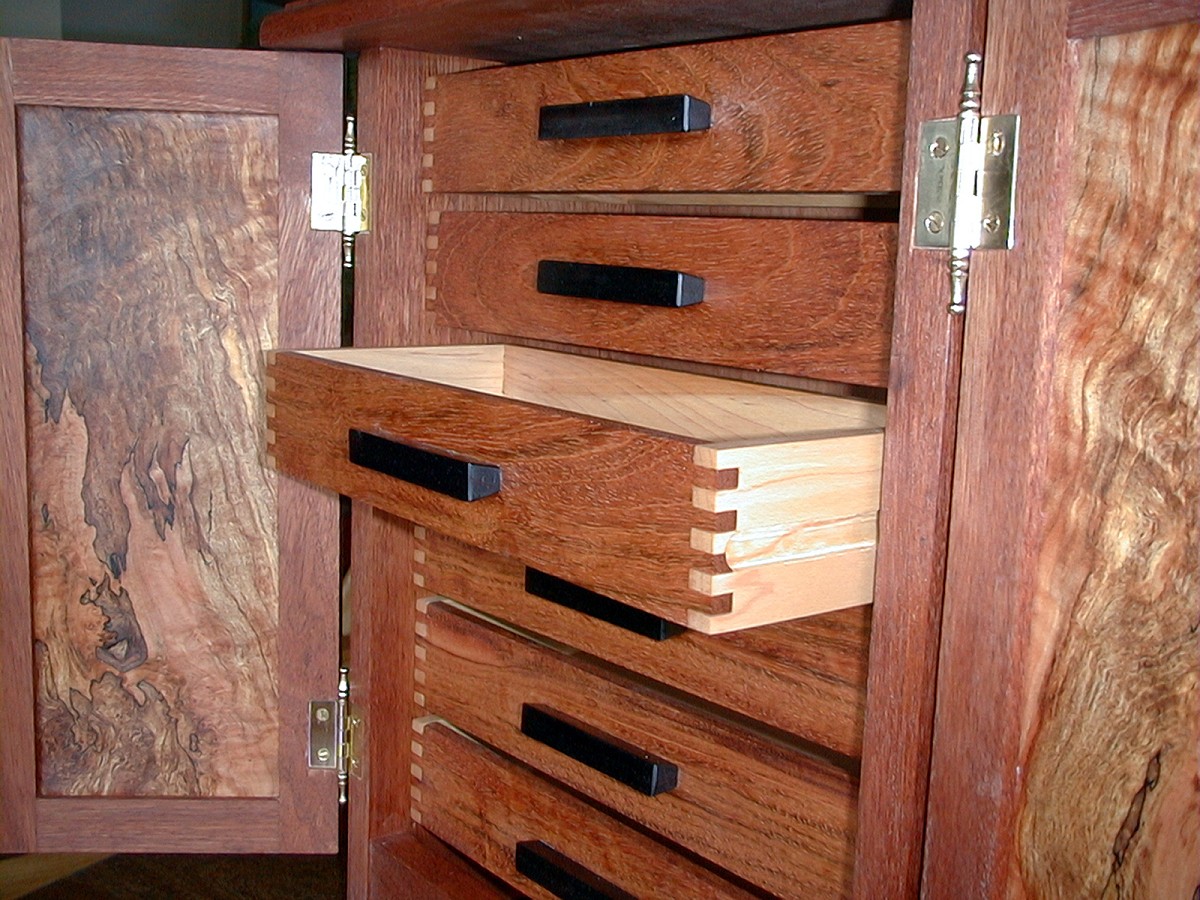 Not all cabinets need to be big. This jewelry chest stands about 20" tall and provides ample storage for a collection of jewelry. The primary woods here are Jatoba (Brazilian Cherry) and maple. The inset panels of the doors are spalted maple. Spalted woods are a unique form of wood that get an array of colors due to the influence of fungi, with dramatic black lines often present. The drawer pulls are made from ebony, and the box joints in the drawer's construction highlight the contrasting woods.
Updated November 27, 2018.
Looking for a Pro? Call us at (866) 441-6648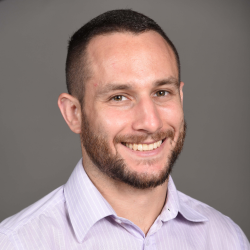 Top Cities Covered by our Remodeling Contractors