Creating a Closet Office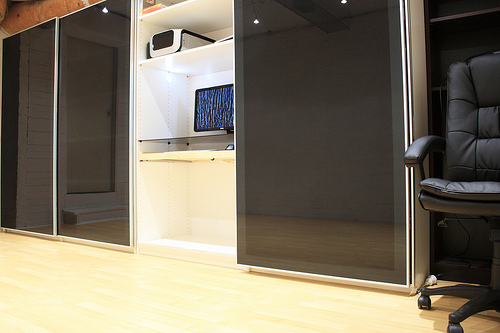 by Erin Doland, Editor-in-Chief of Unclutterer.com and SimpliFried.com, and author of Unclutter Your Life in One Week.
Living in a small home can lead to ingenious uses of space. One effective and creative solution when you're short on rooms is to transform a closet into a home office.
Making a closet office doesn't require advanced carpentry skills. In fact, a quick trip to a hardware store, office supply store, home improvement center, or the Container Store, and a couple hours of your time is pretty much all you'll need.
Measure First
Before you head out on your errand, though, measure the height, width, and depth of the closet, as well as the height and width of its doorway. You'll need these measurements to make sure everything you purchase will fit once you bring it home. The last thing you want to do is make multiple trips to get supplies.
Desk and Shelving Options
There are many options for creating your desk and storage in the closet. I believe the easiest solution is Elfa storage from the Container Store. You can hang the system from the top of the back wall in the closet and install shelves that work with your needs. Since the shelves come in different lengths and widths, and is fully adjustable, you can find the option that works best for your space.
Another alternative is to buy a pair of two-drawer filing cabinets and a piece of melamine shelf and create your own desk. If your closet is extremely shallow, this solution won't work for you because you won't be able to open the drawers of the filing cabinet.
For those of you with shallow closets, consider building in custom shelves or constructing a table inside your closet. These options are less expensive, but will take more elbow grease on your part. Also, find a filing cabinet or storage unit on wheels that can roll out of the closet when in use, but roll right back in when you're done with your work.
It's Electric!
If you don't have a power outlet in your closet and aren't interested in hiring an electrician to put one in, I recommend getting a retractable extension cord. Most models have multiple three-prong outlets on the retractable reel, eliminating a need for an additional power strip.
See Examples and Get Inspired
If you're looking for inspiration, check out the Unclutterer Workspaces Flickr set that includes numerous images of office closets. A Google image search for the phrase "closet office" yields hundreds of beautiful results. Also, check out the six closet offices featured on CNN.com in "Amazingly tiny home offices from closets."
In my opinion, the greatest benefit of a closet office is that you can literally close the door on your work when you're finished using the space. The barrier separates your work time from your personal time both physically and mentally. Also, if someone shows up unexpectedly while you're in the middle of a messy project, all you need to do is close the door and hide your work.
Looking for a Pro? Call us at (866) 441-6648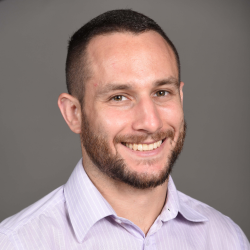 Top Cities Covered by our Remodeling Contractors