Choosing Concrete Patio Materials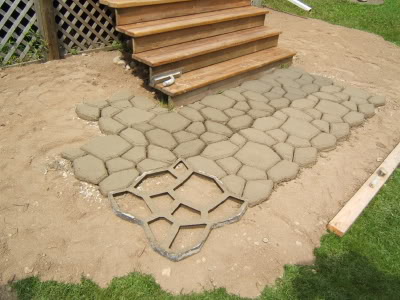 A concrete patio doesn't need to be a boring gray slab. Today's enormous variety of concrete patio materials offer a wide range of patterns, colors and textures. Here's how to add pizzazz to your patio.
Add Color to Concrete
First, you can create or mix a rainbow of concrete colors. There are 4 main options for colored concrete patio materials:
Admixtures are infused throughout the concrete, so they won't fade or disappear if the surface wears away. However, they do not offer the intensity or color range of some surface dyes and stains.


Color hardeners are powdered dyes that are shaken onto fresh concrete, then spread into the surface with a trowel. Color hardener options vary more widely than admixtures. However, color hardeners are a tricky DIY job. The powder is messy and possibly toxic, so other surfaces and home interiors must be protected.


Acid-based chemical stains add browns or other earthy tones. Acid stains are solid and permanent, but come in only a limited range of colors. Water-based stains, on the other hand, offer a wide spectrum. Stains can brighten up old, faded concrete patios, though they won't fill or hide cracks or blemishes.


Dyes can be added in precise lines and tones, allowing for unlimited creativity and color choices for painting pictures and patterns into concrete. However, dyes are prone to fading. Look for specialized UV-resistant dyes for outdoor use.
Customize the Concrete
Next, add some unique patterns and designs to your concrete. Again, there are 4 main concrete patio design options:
Pre-cast concrete pavers are inexpensive, and they are perhaps the only DIY pattern option for many homeowners. However, even with a growing range of designs and colors, you are typically limited to a small number of options at your local stores.


Concrete stamps and patterns are more versatile. Patterns are pushed deep into concrete to replicate the even lines of a brick walk or the random pattern of cobblestone, as well as slate and other surfaces.


Concrete stencils create intricate colored patterns on a patio. The patterns may mimic other surfaces, but they can also be as ornamental as a Persian rug. Special stencils are adhered to the surface, then color hardeners and sealants are added to fill the stenciled pattern.


Engraving allows perhaps the widest range of patterns and designs. After cleaning and staining a concrete patio, you (or, more likely, a hired concrete professional) can etch anything into the concrete with an engraver or router. It should leave shallow but unstained lines in your chosen pattern.
Add Aggregate
Finally, exposed aggregate can add aesthetic beauty and variety to a concrete patio. Coarse, attractive aggregate pieces are either mixed into the concrete or planted on the surface. The resulting mix looks somewhat like granite, with flecks of varying color and brightness throughout the patio.
With a variety of aggregates, concrete coloring materials and options for patterned surfaces, you can choose the perfect concrete patio materials and customize your outdoor living room.
Steve Graham writes for networx.com.
Updated May 14, 2018.
Looking for a Pro? Call us at (866) 441-6648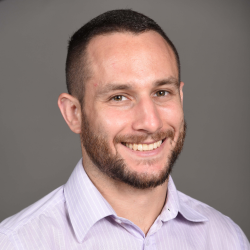 Top Cities Covered by our Concrete Contractors