Concrete Form Types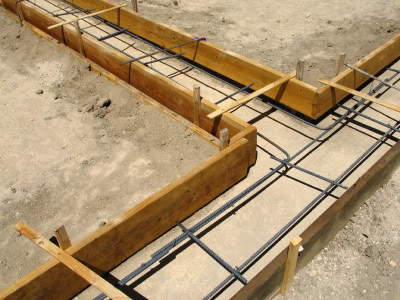 Concrete forms are like a bowl that retains concrete "soup" in the project area -- only the soup weighs thousands of pounds, so it needs a serious bowl made of thick metal, wood or plastic foam. The most common concrete form types for residential projects are on-site wood slab forms, manufactured metal framing for walls and foundations, and newer, more energy-efficient insulated concrete forms. Find out the details of each type.
Making Wood Forms for a Slab
Standard concrete patios, sidewalks or other projects simply have a square lumber frame to hold in the concrete. The framing, typically 2x4 lumber, must be set square and level with the inside dimensions equal to the size of the slab.
After setting the location of the lumber, drive in wood stakes around the outside of the framing. The stakes are typically also made from 2x4 boards, and should be at least one foot long. Cut one end of the boards to a sharp point and drive them into the subgrade about every three feet, making sure to support the corners of the form.
Attach the form boards to the stakes with heavy screws, then screw together the corners. Finally, coat the inside edges of the boards with vegetable oil or specialized form oil so the concrete won't stick to the boards.
There are several simple variations on the wood form, including plywood framing for concrete steps or other taller projects, and curved hardboard strips attached to the inside corners of the frame to create curves.
Manufactured Forms
Concrete walls are typically poured down into manufactured forms. The forms are normally either an engineered wood surface between metal framing, or solid metal sheets on metal framing. The pieces attach together with pins in latches, and have rods to hold the sheets apart at a uniform width.
They must be leveled and plumbed, with bracing to keep them plumb as they are filled with concrete. Like the slab forms, the metal or wood must be coated with form oil. After the concrete has set, the forms are each removed, and the ends of the rods are broken off.
Save Energy with Concrete Forms
For energy-conscious builders, insulating concrete forms (ICFs) are replacing removable wood and metal forms for walls. ICFs are made of rigid plastic foam, and they stay in place after the concrete is poured and cured. The lightweight forms add energy-saving insulation on both sides of the wall, with insulation values ranging from R-17 to R-26. Most wood-framed walls have R-13 to R-19 insulation.
ICFs come in a wide range of shapes and configurations, but standard ICF construction has been compared to interlocking toy building blocks. Like other wall forms, they have metal bars to hold the wall apart at the appropriate width.
Are you looking to have concrete professionally installed? Find a reliable concrete contractor in your area.
Steve Graham writes for networx.com.
Updated March 27, 2018.
Looking for a Pro? Call us at (866) 441-6648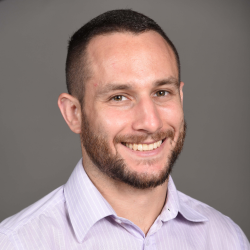 Top Cities Covered by our Concrete Contractors