Concealed Appliances
Simple Human Garage Can
Gone are the days when appliances were the main focus of any kitchen. Today's homeowner is looking for a way to conceal large and bulky appliances rather than display them. Take a look at some of these appliance-concealing ideas before you remodel your kitchen - you'll love the way that contemporary design makes appliances vanish!
Pictured above: There's nothing worse than a garbage can smack in the middle of a clean kitchen. Instead of leaving your garbage out for the world to see, think about installing this hide-away garbage can from Simple Human. Photo credit/available at: Simplehuman.com.
Dishwasher Art
This is a fairly new concept, but it's one that will soon be quite popular. Instead of building cabinets around your dishwasher, why not enhance the look of your dishwasher with some interesting art? Photo credit/available at: Dishwasherart.com.
Custom Door Panels
Custom door panels allow you to customize your kitchen by matching the front of any appliance to your existing cabinets. Custom panels are pricey, but DIY option are more affordable. Photo credit/available at: Mooreswoodworks.com.
Appliance Garage
How's this for a great organization idea - park your appliances inside of a stylish "garage." These roll-top cabinets are easy to install, entirely affordable, and nice to look at. Slide your toaster or blender inside of an appliance garage in order to hide it from sight, and take it out again when you are ready to use it. Photo credit/available at: Hoffco.biz.
Chalkboard Appliances
Chalkboard paint will stick to any metal surface, and you'll instantly have a handy chalkboard to write on. If you can't afford custom cabinetry to hide an unsightly appliance, coating the appliance with a few coats of chalk board paint is a great idea. Photo credit/available at: Ebates Shopping Blog.
Refrigerator Drawers
If you have a kitchen remodeling budget, think about installing refrigerated doors. These drawers double as refrigerators, so that you don't have to worry about extra fridge space. If you don't like to cook at all, consider replacing your refrigerator entirely with a set of these drawers. Photo credit/available at: Appliancist.com.
Dishwasher Drawers
Similar to refrigerator drawers, dishwasher drawers can hold lots of dishes, they are fairly attractive, and you can purchase paneling to blend the drawers in with the rest of your kitchen décor. Why settle for an ordinary dishwasher when you can install drawers instead? Photo credit/available at: Yaleappliance.blogspot.com.
Looking for a Pro? Call us at (866) 441-6648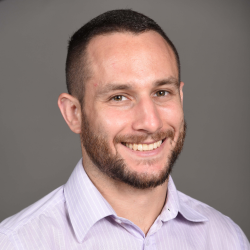 Top Cities Covered by our Carpenters