Comparing Types of Water Heaters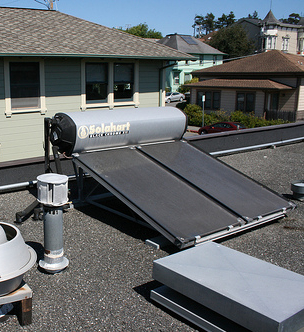 Alex Seleznev, a service department worker for Sandri Oil in Greenfield, MA, has some tips regarding water heaters. If you are looking to upgrade or replace your water heater, or you are looking at purchasing a new home, it's best to calculate how much hot water you think you are going to need. Seleznev said that the storage tanks for hot water heaters range from 10 to 120 gallons. The average home owner generally has a 40 to 90-gallon storage tank.
If you have a hot tub or have a large family, you are going to need a much larger storage tank. Obviously, if you live alone, a 40-gallon tank will more than do the job. You also need to take into consideration if you do a lot of laundry, frequently run a dishwasher, etc.
Basic Types of Water Heaters (That Have Storage Tanks)
Seleznev said that there are many of types of water heaters, but that there are two primary ways that they operate. Hot water heaters either heat the water by direct or indirect means. The water for an indirect hot water heater is heated by your burner or furnace, whether you heat with gas or oil. The temperature is set on the storage tank for the highest and lowest setting. The furnace will start up each time the water drops below the chosen temperature and heat the water to the greater temperature.
A direct hot water tank heats the water in the tank by an internal coil system that heats up as hot water is released from the tank for use.
Your hot water tank can be fueled by oil, gas, electricity, propane, solar power, or a combination.
What's most efficient?

"Regardless of the size, a gas or an oil burner (for a direct heater) is the least efficient. The average efficiency is about 65 percent," said Seleznev. "An indirect water heater is better for efficiency," he added.
In terms of fuel, Seleznev said that electricity was the most efficient means of heating, but also the most expensive. "An electric heater is about 85 percent efficient and sometimes more, but it's just more expensive," he said.
Gas Water Heater Tips
If using gas, Seleznev recommended Phoenix gas-fired hot water heaters. "They are as efficient as electric systems, and don't lose heat as fast (as other systems)," he said. According to the Phoenix company website, they state that their hot water heaters only lose a ½ degree Fahrenheit per hour, therefore using less energy to heat the "stand-by" water in the tank.
Solar Hot Water
In terms of solar hot water heating systems, Seleznev said "the bigger the tank the better." He added that the colder water on the roof makes the system work better whether you have one or two solar panels for heating.
Solar hot water heaters are highly efficient because they pre-heat water the water in the storage tank. The water is then heated to the desired temperature, usually 120 degrees Fahrenheit, with far less of another fuel source, such as propane or electric.
Insulate Your Tank
One last tip is to wrap your hot water tank with insulated material for greater efficiency. You can purchase specially designed "jackets" for your tank. The additional insulation will reduce the amount of heat loss during stand-by.
Looking for a Pro? Call us at (866) 441-6648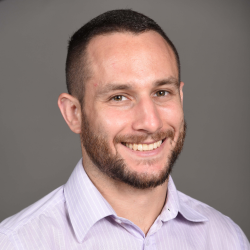 Heating & cooling Average Costs
Top Cities Covered by our HVAC Contractors