Coffemakers Worth Buying?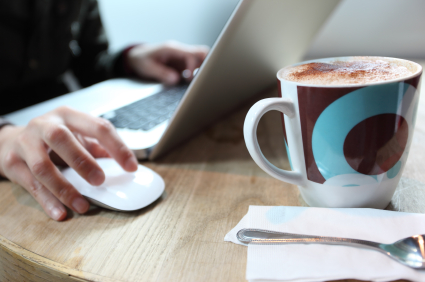 There are too many choices of coffeemakers. This is evident at the coffee shop that I splurge at once a month. They sell espresso, Chemex, Melita filter, and regular drip coffee there, and you get to choose which one you want.
At the moment, I keep a small French press at the office. It's horrible. By the time the coffee is brewed, it has gone from hot to merely tepid. Grounds always get into the liquid. I drink it because the alternative at work is instant coffee. Here comes my request for help number one: Can someone who loves French press coffee please tell me the best way to make it? Mine is a daily disappointment.
I've been mulling over the possibility of buying a coffee maker for the office. But then you Google "coffeemaker" and all kinds of magical things happen. Some of them cost $19.99, and some of them cost $999.99. Question: Is there any reason not to buy a $19.99 four cup Mr. Coffee coffeemaker? Do I actually need something more complicated in order to have a decent, hot, grounds-free cup of coffee at the office every morning? If the cheap-o actually does the job well, why do people buy fancier models?
Here are the possibilities I am considering. If any of you out there in Internetland have used one of these, please tell me how you like it. I consider online ratings and reviews to be totally and completely rigged, so I'm not depending on them for this critical, life-changing decision. Just know that your honest feedback will help every other reader who searches for "coffeemaker" and clicks on this article. Just so you know, I have ruled out the Aeropress because I don't have time to loveingly and carefully manually brew coffee at the office. Coffee is something that happens while the computer boots up.
Thank you in advance for your advice. You are doing a service to humanity. There is some office drone in San Francisco who is searching for a new coffeemaker right now; there is a wife in Dallas who has just finished her Dallas kitchen remodeling project and needs exactly the right coffeemaker to match the new countertops; there is a plumber out there who can't deal with unclogging other people's drains until he's had his morning shot of caffeine -- you are helping all of them. See, it's not so hard to be a charitable person after all! You're doing great at this!
Black & Decker 5-Cup Coffeemaker ($16.99 at Target): It's under $20, it has one button, and it makes coffee. Is this a piece of junk that will get grounds in the coffee and spill all over the counter? Or is this the simple, no-nonsense coffeemaker that I need? Someone please tell me, because the mix of reviews of this one range from "The coffee tastes bad!!!" (sic), to "Not to mention the coffee tastes great!" (also sic).
Cuisinart DCC-450 4-Cup Coffeemaker (40% off of $49.99 right now at Macy's): I own a Cuisinart food processor, and I use the heck out of it. If the quality of Cuisinart's coffeemaker is anything like the quality of my amazing 14-cup Cuisinart food processor, which mixes bread dough as well as it shreds, slices, and purees, then this could be my coffeemaker for life. Or not. Reviews of it range from "I am happy with this product", to "... it simply is a piece of junk". Do you have this coffeemaker, and how does it work for you?
Zojirushi ZUTTO Coffeemaker ($63.99 on Amazon): I am kind of excited to see that Zojirushi makes coffeemakers. Their other products are great, so I trust the quality of their engineering and manufacturing. A common complint about the ZUTTO is that the coffee is not hot enough. Can someone who has used this otherwise fine-looking machine please discuss the temperature of the coffee that it produces? OK, thanks.
Bodum BISTRO 1.2 Liter Coffeemaker ($250 from Bodum): This badboy would be a splurge. The carafe looks like a giant, insulated beaker, and it's a regular pushbutton machine without a timer, which is what I want. Bodum claims to be revolutionizing drip coffee with this guy, but I want to know if it's worth the price. Reviewers on Amazon say that it makes great coffee, but dies quickly. Anyone out there have anything to say about the Bodum BISTRO drip coffeemaker?
Thank you for your charitable service. You can't get a tax deduction for the time you took out of your workday to tell everyone about the best and worst coffeemakers you've encountered, but know that by helping others to have a good jolt of caffeine every morning, you are making the world safer and happier.
Chaya Kurtz writes for Networx.com.
Looking for a Pro? Call us at (866) 441-6648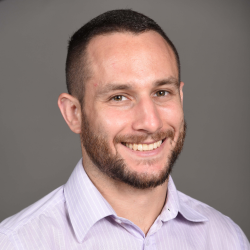 Top Cities Covered by our Plumbers