Clever Uses: Buttons, Baubles and Beads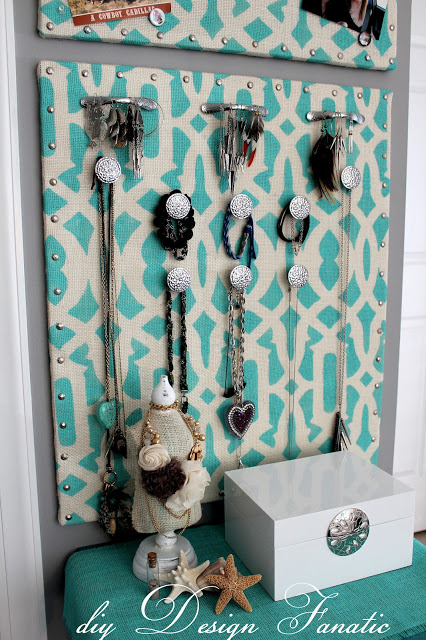 Most of us have a drawer, box or other spot where we throw slightly damaged, or even perfectly good, bits and bobs that we're not quite sure what to do with. An old brooch that has lost its pin, an extra draw pull or door knob, a fabulous earring whose mate has gone missing. Perhaps we "inherited" such a box from an elderly relative or friend. These little items are certainly hard to part with and while none may have much monetary worth, it doesn't mean that they have no value. Here are some great re-uses for these items:
Vintage jewelry, orphan earrings and buttons: Once you are sure that none of these items have any real worth (the jewelry is costume, the missing earring is never to be found) you can turn these sparkly pretties into stylish magnets for use on your refrigerator or other metal surface. Using small wire cutters or needle-nose pliers, remove any pins or posts and affix a magnet to the back using a strong adhesive such as Super Glue. Bonus: A vintage metal or silver serving tray can be hung on the wall for a more glamorous bulletin board.
Small stones: If you've been in the habit of picking up stones on the beach, you may have what you need to create beautiful, one-of-a-kind drawer pulls for a vanity or dresser. Natural elements such as stones bring the outdoors right inside and bring instant style and creativity to your environment. Make sure each stone is approximately the same size and relatively smooth to the touch. Glue the stone to an inexpensive, small and flat cabinet pull using a strong adhesive that works with mixed materials.
Vintage Silver Flatware: Sterling silver and even silver plate are relatively soft materials and can easily be bent for other uses besides eating. Cut off the working end of a spoon or fork and turn the remainder of the handle onto itself to make an elegant set up napkin rings; it doesn't matter if they are matching or all different. Bend out the middle of a spoon or fork and flatten the end of the hand to create a door handle for kitchen cabinets. Using a drill, affix the handles in place with metal screws. Silver or standard metal forks can be used as garden markers by inserting small signs through the tines to mark the placement of certain flowers or plant material. The handle-end easily inserts into the ground.
Embroidery Hoops: If you or someone you know took up embroidery as a hobby, you undoubtedly have hanging around a pair or two wooden hoops. The hoops, which come in many sizes from very small to very large, consist of an inner ring and outer adjustable ring with screw clamp. In addition to showing off embroidery work, the hoops can serve as easy frames for showcasing interesting fabrics, wall papers or even photographs. Simply stretch the fabric or paper over the outside perimeter of the inner ring and trim to size. Screw on the outer ring and hang on a simple nail or picture hook.
Cabinet Hardware: Make use of extra cabinet hardware such as small knobs or cup pulls to create a useful and stylish jewelry organizer. Start by wrapping a small piece of luan or plywood board in your fabric of choice. Small knobs can be used to hang necklaces or bracelets from, French wire earrings can be hung on small drawer rods and inverted cup pulls (bottom side up) can hold small items such as brooches and rings. Determine the placement of the hardware and screw into the wood. Mount the organizer right on the wall. For visual inspiration, check out the stenciled burlap jewelry organizer that blogger DIY Design Fanatic posted on Hometalk.com, a social network where DIY crafters and home improvement folks share projects and inspiration.
Linda Merrill is an interior designer who works with Boston-area flooring contractors and tile contractors.
Looking for a Pro? Call us at (866) 441-6648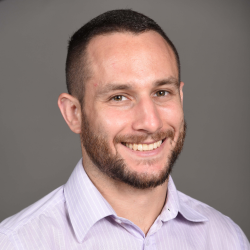 Top Cities Covered by our Remodeling Contractors