Choosing a Bathtub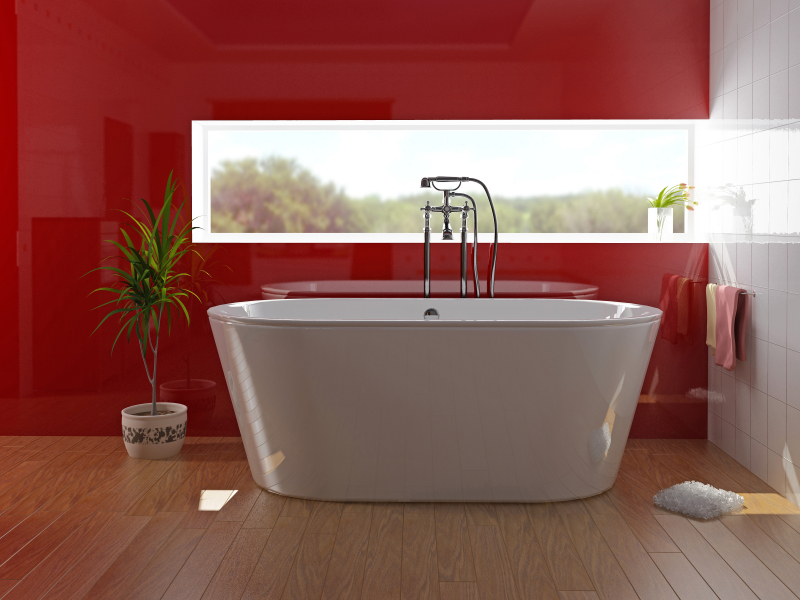 If you're planning a bathroom remodel or building new, one of the most exciting decisions will be choosing the bathtub. Bathtubs have come a long way in the past couple of decades. Once hidden behind a curtain, the tub is now surrounded by fashionable tile and given the spa treatment, In fact, it's become a bathroom focal point, especially in the master suite.
However, unless you are constructing a new home or doing a complete gut job bathroom remodel, don't get your hopes up over replacing your plain old bathtub with a new hydrotherapy tub. It may sound nice, but it probably won't work with your bathroom's current plumbing and structure. Don't end up spending way more than you anticipated to replace waterlines, knock out walls, run electricity, and add support to floor joists to get your dream tub.
Here's a detailed, down-to-earth guide to choosing a bathtub.
Materials
Typically, inexpensive to mid-range bathtubs are made of PVC, fiberglass, acrylic or a mixture. These materials are long-lasting, lightweight, waterproof, inexpensive and easy to take care of.
Mid-grade to higher-end tubs tend to be porcelain, enameled cast iron and cultured marble, which are also low-maintenance and durable.
Top-of-the-line luxury tubs can be found in many stunning materials such as copper, stainless steel, poured concrete and even glass. With a price tag of $5,000 and more, these tubs aren't for everyone, but they make a show-stopping statement.
Tubs at every price point are durable, so within your budget, consider choosing a bathtub material that matches your personal taste and works with your home's structure and its architectural style (if that is important to you).
Styles
Alcove baths are the typical long, rectangular tubs that fit into their own little niche. They have only one designed side (apron), since the other three are not exposed. If you're looking to update your bathroom, don't write off this standard, especially if it fits into your current layout. Alcove tubs are available in many materials, with and without hydrotherapy features, and can be considerably dressed up with a chic tile surround, modern faucets and a great door. Some models even have a curved apron.


Drop-in bathtubs are made to drop into a raised platform, deck or even the floor. They are a popular choice for a luxurious master bathroom. Since the bathtub doesn't need to be surrounded, it creates a modern, open feel.


Freestanding tubs lend a touch of luxury to the bathroom. All sides are visible in these rectangular, oval, or square bathtubs. They can be classic, like a claw-foot bath, or contemporary, as with many of the pedestal-style tubs.


Corner tubs, as the name suggests, are placed in the corner of a room. Most often, they have a soft triangular shape, but these tubs can be oval and even rectangular. A great choice for an intimate master bath, they typically seat two.


Walk-in tubs provide a safe way for those with limited mobility to take a bath. These tubs usually start at about $4,000 and have hydrotherapy features.
Colors
Contemporary bathtubs are available in a wide range of colors that go far beyond the traditional whites and beiges. Why not rev up your bathroom with a new tub in a spectacular shade of orange, purple, or even silver?
Function
What would you like your tub to do for you? Is a shower feature a must? Not all designer bathtub styles can accommodate a shower. Do you want air or water jets for hydrotherapy? How about armrests or specially designed lumbar (back) support for long soaks? Discreet built-in grab bars for safety? You can even find bathtubs with chromatherapy (colored lights) or aromatherapy features.
Considerations
If you are choosing a bathtub in a completely different style for your home, do your homework. You may want to consult a plumber before making your purchase. Here are some essential questions to ask:
Will the bathtub of your dreams fit into the available space properly? Will it fit through the doorway?


Does your water heater have the capacity to fill a larger-sized tub?


If you are replacing a soaker tub with a whirlpool bath, will you need to replace your waterlines? Standard lines are ½", but some tubs with jet features require ¾" pipe to work correctly.


Will it need an electrical connection to run a pump, heater, lights or other feature?


Can your floor support the weight? While some tub materials (such as acrylic) are lightweight, a cast iron bath can weigh as much as 1,000 pounds empty. Add a tubful of water and a bather or two, and you're looking at quite a load.
Choosing a bathtub should be a fun process. Knowing your options as well as your home's limitations will make for a good shopping experience. Happy soaking!
Updated November 12, 2018.
Looking for a Pro? Call us at (866) 441-6648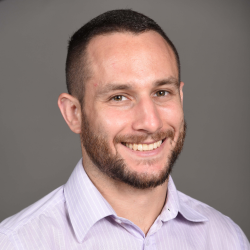 Top Cities Covered by our Plumbers