Can You Tile Over Linoleum?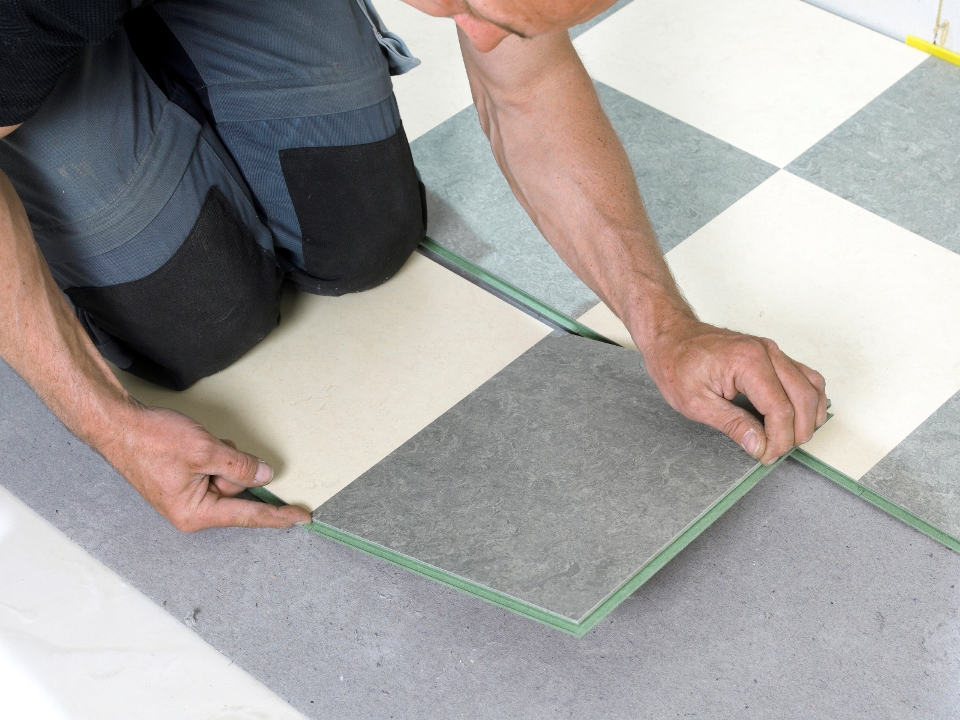 When you are looking at your kitchen or bathroom and thinking you'd like to freshen it up or you just want a change, the idea of tiling over the old linoleum may seem like a reasonable DIY project to take on. In fact, laying stone or ceramic tile over linoleum is not an ideal way to tile your floor, but it can be done in a pinch. Just make sure that the linoleum surface is even, sturdy, and extra clean before you begin. Then check out our handy tips below.
Important Considerations
How long ago was the linoleum installed? If your linoleum flooring is pre-1990, have it tested for hazardous asbestos fibers in the backing before you do any work with it, especially any type of sanding.


Is the linoleum cushioned? The cushioning becomes compressed over time, making the floor uneven. You do not want to tile – or attempt to tile -- on an uneven surface.
How well is the linoleum secured to the subfloor? The best subflooring is exterior grade plywood at least 1/2" to 1" double layered. If the subflooring is made up of particleboard or luan plywood, the layers of board may potentially separate, again creating an uneven surface. If the subflooring is inadequate, it also might not hold the considerable weight of a layer of ceramic tiles without cracking.
How solid is the existing flooring? Be sure your floor is solid enough not to flex. Flexing will crack your grouting and tiles once you lay your tile over the linoleum.
How high are your thresholds? The level of your floor will rise about a half-inch when you lay the tile, so you may need to make adjustments to doors accordingly.
Will you need to accommodate many plumbing fixtures and other features? Be prepared to make numerous cuts in the tile in order to accommodate them.
More Tips for Tiling over Linoleum
Often, when linoleum is installed, only the edges and center are spot glued. Portions of the linoleum floor can come up at any time. Make a tighter floor so that your tiles will lay flat by fastening with 1" rust-proof screws or nails roughly every six inches on the linoleum flooring.
Pay attention to manufacturer recommendations when choosing a latex thin-set mortar for your project. And make sure that your linoleum is spotlessly clean before you apply any type of bonding material.
If your linoleum tests negative for asbestos, or it was installed after 1990, sand or scarify the lino surface (then clean thoroughly) before applying the adhesive. Roughing up the surface will allow for a better bond with both the tile and the linoleum.
Don't forget that you will need to remove any baseboard or stripping before tiling (and replace it afterwards).
How Backer Board Can Help
Backer board is a drywall-type product that can be made from a variety of moisture-proof materials, from cement to gypsum. Cement backer board is often recommended for this type of flooring project due to its longevity.
Essentially, when you install backer board, you're simply putting down another layer to have a better surface to tile over your linoleum. The backer board must be on the same plane and plumb with the wall to be laid correctly. It can be cut with a circular saw, but is better scored with a sharp tool and snapped, to create less mess and dust. Once the backer board is secured, apply your mortar and tiles as in any tiling project.
By this point, your DIY project might seem like more than you want to take on. If so, feel free to hire an experienced flooring contractor to professionally install the tile for you.
Looking for a Pro? Call us at (866) 441-6648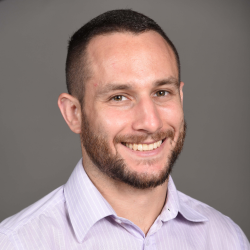 Top Cities Covered by our Tile Contractors