Buy or Rent a Home? 10 Points to Ponder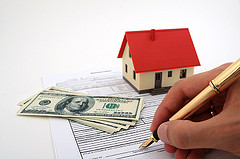 "Buy as much house as you can afford and work hard till you pay it off," went the traditional wisdom of your parents' or grandparents' day. In the 21st century, things are different. There is a climate of economic insecurity following the economic crisis of just a few years ago. Purchasing a home is no longer seen as the wisest possible investment for a young adult. What's more, the real estate playing field has changed, offering more options such as condos, townhomes, timeshares, and a greater selection of investment properties. But the question remains: rent or buy? Here are 10 points to help you decide.
When you prepare to buy a home, you will need a lump sum for a down payment. On the other hand, as a renter you may need to pay a security deposit equivalent to several months' rent up front, perhaps more if you have a pet.
Mortgage interest and property tax are income tax deductible for homebuyers. Renters don't have to pay these expenses in the first place.
Homeowners' insurance is mandatory if you take out a mortgage. Renters' insurance is optional … though advisable.
As the owner of a private house, you will generally be responsible for all maintenance, home remodeling, landscaping, and repairs. (This may be less of a burden if you are the DIY type, since there is certainly plenty of information available these days on how to perform minor -- and even major -- household repairs.) Some of these tasks may be taken care of for you if you own a condo, townhome, or house governed by a HOA, but on the other hand, you will be responsible for monthly or annual community living fees. These charges, which can be quite steep, are payable even if you no longer occupy the property -- for instance, while you are trying to sell it. OTOH, if you're renting, your only regular charge will be the rent and perhaps utility bills.
If you purchase or sell a property, you will need to pay closing costs, although they will have less of an impact if you plan to stay in the home for many years. You can forget about these as a renter. However, whether you buy or rent, with every move you face incidental expenses related to changing homes, such as replacing furnishings that don't fit into the new space.
As a homeowner, you will build equity (if you are lucky). This is not guaranteed, however, especially if you've bought a townhome or condominium, which don't tend to appreciate as much as private houses do. In addition, you will need to consider the opportunity cost -- that is, the potential earnings if you do not buy but invest your money elsewhere, such as in the stock market. If you're a renter, your cash is available for other investments.
Owning a home means that a large portion of your money is tied up. When you rent, the bulk of your cash remains more liquid.
Buying a place to live gives you a sense of stability and rootedness in a community, which can be especially important if you have children. However, renting allows for greater flexibility to come and go as you please … particularly if it turns out you're not happy in the community you've chosen, or the makeup of the neighborhood changes.
As a homeowner, you will have a fair amount of freedom in repainting or remodeling your house, subject to local law and your HOA or condo association rules, of course. If zoning permits, you might even convert a part of your home to an income property. When you rent, this type of option is much more limited.
If you purchase a private house, you will usually have greater privacy and quiet. When you're a renter … well, let's hope you enjoy your upstairs neighbor's musical tribute to 1980s heavy metal.
Laura Firszt writes for networx.com.
Looking for a Pro? Call us at (866) 441-6648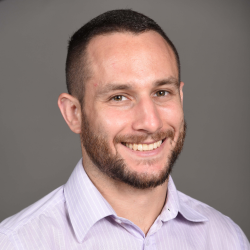 Top Cities Covered by our Remodeling Contractors