Before You Hire a Fence Contractor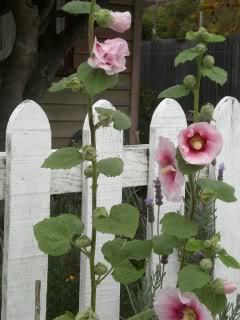 Source: Fiona Newsome, Flickr.com
Back in the US's pioneering and homesteading days, a good fence had to be "horse-high, bull-proof, and hog-tight." Today, though most of us don't have to deal with keeping livestock in and wildlife out, fence installation is a major project, requiring a great deal of skill, experience and preparation even before the first post is hammered in.
These tips will help you get started finding the right fence contractor for your project.
Clarify Your Fencing Needs
Whether you hire a fence contractor in Phoenix or Orlando, you will need to deal with questions such as the following: Will your fence be ornamental or functional? What type of soil does your area have? What about weather conditions – are there heavy snowfalls and frequent storms? Will your fence be located on a slope or on flat land? Are you looking for privacy or serious security? Save time (and possibly cash) by clarifying your answers before you ever meet with a fence professional.
Get References
Noticed your neighbor's sweet new picket fence? Or perhaps your brother-in-law just had split-rail fencing installed around his acres? Ask who did the work and whether they're pleased. Was the job done on time and on budget? Was the contractor easy to work with and available for discussion and questions during the project? Was the price reasonable? How was cleanup handled when the work was done?
Don't be afraid to shop around for fence contractors until you have a short list who meet your qualifications. Call each of them and give them a description of your project. Ask them about their availability, pricing and warranties. Also, for your protection and theirs, make sure that they have the licenses and insurance that the law requires.
Get Estimates
Once you've narrowed the list to three or four fence contractors, get estimates from each one. They'll need to come see your property, take measurements and discuss specific issues. For example, if there is any sloping on your property, will you want the fence to hug the ground (a must if you're keeping pets in or critters out) or be "stepped," which will leave spaces underneath?
Get It in Writing
After you have chosen the fence contractor and finalized the details, it's time to write out a contract. The contract should specify the materials to be used, together with all accompanying hardware, the project timeline, total cost and payment schedule. If you decide to make any changes, you can add them to the contract, but keep in mind that changes will raise the cost of your project.
Good Fences, Good Neighbors
Before you start, go to the local authority and find out the exact boundaries of your property and all covenants and restrictions that may affect your planned fence. Also, let your neighbors know what you're planning. Sure, it's your land and you have the right to build on it as you please (within your local law, of course), but any construction that you do will affect your neighbors in terms of noise, dust and appearance. Tell them what's going on and how long it will last. A little consideration goes a long way.
Keep It Legal
Your project preparations don't end with hiring the fence contractor and getting the materials. They also involve obtaining the required permits from the local authorities, so make sure you have those permits in hand before you break ground. While the usual practice is for the contractor to do this, some homeowners might choose to save money by doing the legwork on their own. It pays to find out whether this is a good option for you.
Also, since digging is going to be done on your property, you or the contractor will need to contact a one-call number so that they can inform you of any buried utility cables or pipes that may lie along the proposed fence route. This is an absolute must for your safety and that of your neighbors. It's also required by law.
Updated August 29, 2018.
Looking for a Pro? Call us at (866) 441-6648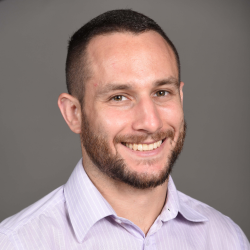 Top Cities Covered by our Fence Contractors